Parin Furniture Limited IPO
Add to Calendar

2018-09-26 12:00 AM

2018-09-28 12:00 AM

Asia/Kolkata

Parin Furniture Limited IPO

Parin Furniture Limited

India
---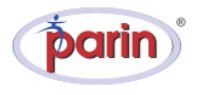 Parin Furniture limited is an ISO 9001:2015 certified company engaged in the distribution of a wide range of furniture and lifestyle products. Besides this, the company also provides customised products based on the client's preferences.
Date of Incorporation: The company was established as'Parin Furniture Private Limited' on 12th September 2006. Subsequently, the company was converted to the public limited company 'Parin Furniture Limited' on 04th April 2018.
Promoters of Parin Furniture Limited: Mr Umesh Dhirajlal Nandani, Mr Deven Dipesh Nandani and Mr Parin Umeshbhai Nandani are the promoters of Parin Furniture Limited.
Products and Services Offering: The company offers broad categories of products that are divided into: 
   - Home Furniture & Decor
- Office Furniture

- Hospital Furniture

- Institutional Furniture

- Educational Furniture
Customer Segments: The company has an active presence in more than 15 states while having strong distribution network including over 900 dealers and marketeer across the nation. It implements several marketing models to target customers including B2B, Retail and E-Commerce among others.
Objects of Parin Furniture Limited IPO: The main objectives of Parin Furniture Limited IPO are:
- Repayment of secured borrowed loans.

- To meet Working Capital Needs.

- General Corporate Expenses.

- Issue Expenses.
Company Financial:
Summary of Financial Information (Restated)

Particulars

For the year/period ended (in Rs. Lakhs)




3 -Mar-18

3 -Mar-17

3 -Mar-16

3 -Mar-15

3 -Mar-14

Total Assets

4,663.61

4,334.86

3,963.39

1,948.67

1,673.60

Total Revenue

6,459.34

5,994.04

6,178.46

2,875.78

3,002.76

Profit After Tax

261.78

135.54

101.57

27.53

60.82
Issue Detail
Issue Open:

Sep 26, 2018

Issue Close:

Sep 28, 2018

Issue Type:

Book Built Issue IPO

Face Value:

Rs 10 Per Equity Share

Price Band:

Rs 60 - Rs 63 Per Equity Share

Bid Lot:

2000 Shares

Minimum Order Quantity:

2000 Shares

Listing At:

NSE SME

Issue Size:

Rs 18.90 Cr.



Current Bidding Status
Number of Times Subscribed (BSE + NSE)

As on Date & Time
QIB
NII
RII
Employee
Others
Total
Listing Day Trading Information
| - | BSE | NSE |
| --- | --- | --- |
| Issue Price | | |
| Open | | |
| Low | | |
| High | | |
| Last Trade | | |
| Volume | | |
Parin Furniture Limited Red Herring Prospectus
Parin Furniture Limited User Rating
Parin Furniture Limited Life IPO Reviews
Parin Furniture Limited IPO News & Updates
Frequently Asked Questions
IPO Events Calendar
Sun
Mon
Tues
Wed
Thu
Fri
Sat