Ridings Consulting Engineers India Ltd IPO
Add to Calendar

2018-03-14 12:00 AM

2018-03-16 12:00 AM

Asia/Kolkata

Ridings Consulting Engineers India Ltd IPO

Ridings Consulting Engineers India Ltd

India
---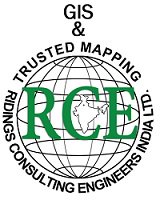 RIDINGS CONSULTING ENGINEERS INDIA LTD (RCE) provides a range of services in the field of Underground Survey by Ground Penetrating Radar (GPR), Geospatial data creation using Remote Sensing & Satellite image and Topographical Surveying. RCE is certified ISO 9001:2000 organization since 2000 and is currently certificated as ISO 9001:2015. In addition it has awarded above average SME Rating & is now registered MSME of Government of India.
Date of establishment: Ridings Consulting Engineers India Limited was incorporated in 1995
Product & Service Offering: Ridings Consulting Engineers services includes Sub Surface Utility Engineering (SUE) Survey/ Ground-penetrating radar (GPR) Survey, Geographic Information Systems and Geospatial database development (GIS & Mapping Solution), Geospatial -Marketing consulting and planning, Training (GIS/ AutoCAD/ Arc Suite/ GPR/ EPL & DGPS/Total Station), Geographic Information Systems for Utilities (Power, Water & Telecom) and Land surveying and Geospatial Data (Digital & large Scale Geospatial Data) etc.
Promoters of Ridings Consulting Engineers India Limited: Mr. Sain Ditta Baveja and Mr. Sudhir Kumar Baveja are the promoter of Ridings Consulting Engineers India Limited
Customer segment: Company's major customers includes Reliance Jio, Airtel, L&T, TCS, Tom Tom, HERE (formerly NavTeq), Reliance ADA, TATA, Jacobs Zate, Mott McDonald, various government municipalities and utility providing agencies etc.
Objects of the Issue: The objects of the Offer is to:-
- To Meet Working Capital Requirement
- General Corporate Purpose
- To Meet the Issue Expenses
Company Financials:
Particulars

For the year/period ended (in Rs. lakhs)

31-Mar-17

31-Mar-16

31-Mar-15

31-Mar-14

31-Mar-13

Total Assets

2,358.79

2,252.43

1,925.27

1,626.02

1,339.76

Total Revenue

1,690.14

1,427.25

1,357.20

1,352.44

1,513.65

Profit After Tax

101.75

52.09

106.88

116.91

74.00
Issue Detail
Issue Open:

Mar 14, 2018

Issue Close:

Mar 16, 2018

Issue Type:

Fixed Price Issue IPO

Face Value:

Rs 10 Per Equity Share

Price Band:

Rs 18 Per Equity Share

Bid Lot:

8000 Shares

Minimum Order Quantity:

8000 Shares

Listing At:

BSE SME

Issue Size:

Rs 6.22 Cr



Current Bidding Status
Number of Times Subscribed (BSE + NSE)

As on Date & Time
QIB
NII
RII
Employee
Others
Total
Listing Day Trading Information
| - | BSE | NSE |
| --- | --- | --- |
| Issue Price | | |
| Open | | |
| Low | | |
| High | | |
| Last Trade | | |
| Volume | | |
Ridings Consulting Engineers India Ltd Red Herring Prospectus
Ridings Consulting Engineers India Ltd User Rating
Ridings Consulting Engineers India Ltd Life IPO Reviews
Ridings Consulting Engineers India Ltd IPO News & Updates
Frequently Asked Questions
IPO Events Calendar
Sun
Mon
Tues
Wed
Thu
Fri
Sat