Shankar Lal Rampal Dye-Chem Limited IPO
Add to Calendar

2018-12-12 12:00 AM

2018-12-14 12:00 AM

Asia/Kolkata

Shankar Lal Rampal Dye-Chem Limited IPO

Shankar Lal Rampal Dye-Chem Limited

India
---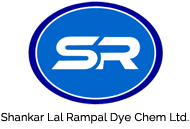 The company is an ISO 9001:2015 & ISO 14001:2015 certified Company that has established itself as a prominent Trader, Exporter, Importer and Supplier of Sulphur Dyes, Paraffin Wax, Phosphoric Acid, Sodium Sulphide and many other chemicals in India. Its registered office is located at Bhilwara (Rajasthan).   

Date of Incorporation: Initially the company was incorporated as a private limited company in the name style under 'M/s Shankar Lal Rampal Dye-Chem Private Limited' on 19th September 2005 vide Incorporation certificate. Subsequently, it was reformed to a public limited company having renamed to 'Shankar Lal Rampal Dye-Chem Limited' on 08th May 2018 by ROC, Jaipur.
Promoters of Shankar Lal Rampal Dye-Chem Limited: Mr Rampal Inani, Mr Jagdish Chandra Inani, Mr Dinesh Chandra Inani, Mr Vinod Kumar Inani, and Mr Susheel Kumar Inani are the promoters of Shankar Lal Rampal Dye-Chem Limited.
Products and Services Offering: The Company offers the wide range of products under is 2 major segments:
Dyes - Sulphur Blue BRN, Sulphur Light Yellow GC and Sulphur Red LGF among other dyes range.

Chemicals - Soda Ash Light, Paraffin Wax Semi Refined, Oxalic Acid and Palm wax among other chemical range.
Customer Segments: The Company mainly caters to Textiles & Garments manufacturing Industry, Food and Beverages Industries, Laboratory, Leather, Candle making industries, Plastic Industries, Agriculture, Water Treatment, Personal Care & Cosmetics and Plywood Industry among various diversified customer Segments across India.
Objective of Shankar Lal Rampal Dye-Chem Limited IPO: The core objects of this IPO are:
- To meet the Working Capital of the Company.

- To meet the Issue Related Expenses.
Company Financials:
Particulars

For the year/period ended (in Rs. Lakhs)




30-June-18

31-Mar-18

31-Mar-17

31-Mar-16

31-Mar-15

31-Mar-14

Total Assets

4,912.47

4,194.96

1,054.10

971.4

905.55

759.04

Total Revenue

4,085.17

7,516.85

2,919.42

2,599.70

2,194.54

2,341.53

Profit After Tax

152.34

96.47

11.14

9.95

6.28

7.4
Issue Detail
Issue Open:

Dec 12, 2018

Issue Close:

Dec 14, 2018

Issue Type:

Fixed Price Issue

Face Value:

Rs 10 Per Equity Share

Price Band:

Rs 45 Per Equity Share

Bid Lot:

3000 Shares

Minimum Order Quantity:

3000 Shares

Listing At:

BSE SME

Issue Size:

Rs 7.29 Cr



Current Bidding Status
Number of Times Subscribed (BSE + NSE)

As on Date & Time
QIB
NII
RII
Employee
Others
Total
Listing Day Trading Information
| - | BSE | NSE |
| --- | --- | --- |
| Issue Price | | |
| Open | | |
| Low | | |
| High | | |
| Last Trade | | |
| Volume | | |
Shankar Lal Rampal Dye-Chem Limited Red Herring Prospectus
Shankar Lal Rampal Dye-Chem Limited User Rating
Shankar Lal Rampal Dye-Chem Limited Life IPO Reviews
Shankar Lal Rampal Dye-Chem Limited IPO News & Updates
Frequently Asked Questions
IPO Events Calendar
Sun
Mon
Tues
Wed
Thu
Fri
Sat