Ujjivan Small Finance Bank Ltd IPO (Ujjivan Bank IPO) Detail
Add to Calendar

2019-12-02 12:00 AM

2019-12-04 12:00 AM

Asia/Kolkata

Ujjivan Small Finance Bank Ltd IPO (Ujjivan Bank IPO) Detail

Ujjivan Small Finance Bank Ltd

India
---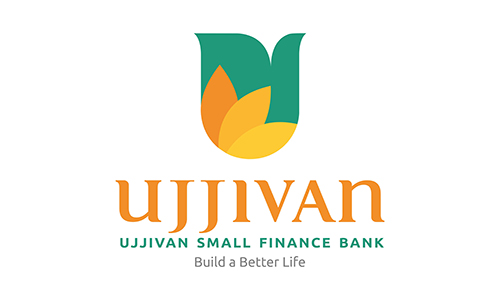 Executive Summary
Ujjivan Small Finance Bank is set to open on 2nd Dec 2019, with a price band of Rs 36-37. This IPO will raise Rs 750 crore through a fresh issue, of which 10% will be reserved for holding company's shareholders. This article will give you an overview of this small finance bank. We at SAMCO Research recommend this IPO is a SUBSCRIBE from a listing gains perspective only.
Corporate Profile
Ujjivan Small Finance Bank, promoted by Ujjivan Financial Services Ltd focuses on the mass market and caters to unserved and an underserved segment of India. It provides small loans and financial services to those who are not adequately served by the financial institutions. It heavily relies on technology to reduce its costs and improve efficiency. It is spread across 24 states and unions with a wide customer base of 4.9 Million.
Business and Financial Highlights
Looking at the Bank's key ratios, Cost to Income ratio has been constantly decreasing and now currently stands at 66.95% which is a good sign. Its Net interest margins have been stable at around 10.64% and have not seen any significant expansion. Casa ratio at 11.87% is poor when compared to its peers which lead to higher cost of funds
 The bank's deposit/AUM ratio has improved to 78% on strong TD growth but the CASA profile remains abysmally low at 12% (9% of AUM) vs. peers range of 20-35% (12-25% of AUM), mainly due to its early-stage flawed liability strategy focusing on MFI customers for liability.
The bank still carries portfolio concentration risk with MFI being 79% of loans, which has its own set of credit risk and cycles. The bank has gradually diversified into other products (SME, Housing, etc.) and recently into crop/allied loans for small/marginal farmers.
Key risks for the company
Promoter is required to reduce its shareholding in the Bank to 40% of our paid-up Equity Share capital within a period of five years from the date of commencement of our business operations and thereafter required to reduce its shareholding in our Bank to 30% and 26% of our paid-up Equity Share capital within a period of 10 years and 12 years, respectively, from the date of commencement of our business operations
In the organized sector, Ujjivan small finance bank's competitors have a better brand recognition, greater business experience, more diversified operations, greater customer and depositor base, larger Banking Outlets network and better access to, and lower costs of funding
The bank's operations are spread out in all four zones of the country, a large number of our Banking Outlets are located in the southern and eastern states of India, particularly, Karnataka, Tamil Nadu and West Bengal
Highly dependent on Micro Banking business which accounted for 79% of its total Gross advance
Highlights from Analyst Meet
The reason for IPO listing is because of Regulatory requirements
Reservation of 10% for shareholders of holding company is to protect their interests. Promoter dilution post IPO will be around 15-16%
In the vehicle loan segment, the bank is focusing on two-wheeler and electric 3 wheelers only. They have tied up with EV players and they further look to grow this segment.
Overall experience in the troubled district is less than 1% of the total portfolio
The Company has been awarded #6 rank in Great place to work. They are the only BFSI in the top 6 companies
94.6% of the disbursements are cashless
Source: RHP and Analyst Meet 
Issue Detail
Issue Open:

Dec 02, 2019

Issue Close:

Dec 04, 2019

Issue Type:

Book Built Issue IPO

Face Value:

10 rs. Per Equity Share

Price Band:

Rs.36 to Rs.37 Per Share

Bid Lot:

400 Shares

Minimum Order Quantity:

400 Shares

Listing At:

12th December 2019

Issue Size:

750 Cr.



Current Bidding Status
Number of Times Subscribed (BSE + NSE)

As on Date & Time
QIB
NII
RII
Employee
Others
Total
Listing Day Trading Information
| - | BSE | NSE |
| --- | --- | --- |
| Issue Price | | |
| Open | | |
| Low | | |
| High | | |
| Last Trade | | |
| Volume | | |
Ujjivan Small Finance Bank Ltd Red Herring Prospectus
Ujjivan Small Finance Bank Ltd User Rating
Ujjivan Small Finance Bank Ltd Life IPO Reviews
Ujjivan Small Finance Bank Ltd IPO News & Updates
Frequently Asked Questions
IPO Events Calendar
Sun
Mon
Tues
Wed
Thu
Fri
Sat