Vedant Fashions Limited
Add to Calendar

2022-02-04 12:00 AM

2022-02-08 12:00 AM

Asia/Kolkata

Vedant Fashions Limited

Vedant Fashions Limited

India
---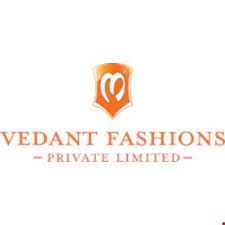 Vedant Fashion Ltd – IPO Review
Issue Details
| | |
| --- | --- |
| Issue Opens | February 04, 2022 |
| Issue Closes | February 08, 2022 |
| Issue Size | 3150 crores |
| Issue Type | Offer for sale |
| Price Band | INR 824 – 866 |
| No. of shares | 3.6 Crore |
| Market Lot | 17 shares |
Objects of the issue
The company anticipates that the proposed listing of its equity shares will enhance its visibility and brand image. The IPO is purely an OFS and thus the company will not receive any proceeds.
| | | |
| --- | --- | --- |
| Shareholding pattern (%) | Pre-IPO | Post-IPO |
| Promoter & Promoter group | 92.4 | 84.9 |
| Non-promoter group (including public shareholders) | 7.6 | 15.1 |
| Total | 100 | 100 |
About the company
Vedant Fashion Ltd (VFL) operates in the Indian wedding and celebration wear segment and the casual ethnic wear segment. The company is the largest in India in the men's wedding and celebration wear segment. VFL has a presence in 212 cities in India and 8 cities internationally. The company has five brands under its name, each positioned to cater to a different segment:
1.       Manyavar –Started in 1999, this brand is targeted to fulfill the wedding and traditional attire needs for men and boys and is priced in the mid-premium segment.
2.       Mohey – This is the largest brand by the number of stores, with a presence across India. This brand is targeted towards the women's wedding and celebration wear market and caters to the mid-premium segment.
3.       Mebaz – This brand was acquired by VFL in the year 2018. Mebaz has a strong presence in the states of Andhra Pradesh and Telangana and caters to traditional attire needs of men, women, and kids. It is priced in mid premium to premium segment.
4.       Manthan – It is positioned as a value brand offering in the men's Indian wedding and celebration wear. Unlike its other brands which are Exclusive Brand Outlet (EBOs) focused, Manthan products are sold primarily through Multiple Brand Outlets (MBOs), Large Format Stores (LFS), and online platforms.
5.       Twamev – Incorporated in 2019, it is a premium brand in men's Indian wedding and celebration wear. It is priced between Manyavar and other luxury boutique brands.
Key Strengths
Growing market size and an underpenetrated branded segment
In India, the traditional wear segment is expected to grow at a CAGR of 7% from FY20-25 and reach a market size of INR 3.5-4 trillion. There has been a growing branded penetration in the traditional wear segment. The branded penetration in the ethnic wear segment grew from 19% to 30-35% whereas that in the Indian wedding and celebration wear grew from 10% to 15-20% between FY15 to FY20. The branded penetration in the ethnic wear segment going forward is expected to increase at a CAGR of 12-14% from FY20-25 and the branded penetration in the Indian wedding and celebration wear segment is expected to increase at a CAGR 18-20 from FY20-25. Further, the Indian wedding industry is estimated to be around 50 billion USD and is the second-largest wedding market in the world. All these factors combined give the company a strong headroom for growth.
Omni-channel presence and asset-light model
VFL has established an omnichannel presence which ensures that its products are available to customers through their preferred mode of shopping. VFL ltd has a total of 530 stores out of which 481 are EBOS. The high focus on EBOs is strategically a good bet as in India, wedding and celebration shopping is seen as an experience, and consumers prefer going to a single popular shop in their vicinity for their attire requirements. Further, as of September 30, 2021, VFL has over 300 franchisees, 73% of whom have been associated with them for over 3 years. Over 90% of the company's sales came through its franchisee-owned EBOs which enable VFL to focus on an asset-light model, leading to good control over costs and in turn achieving higher returns on their capital.
Use of Technology in Inventory management
Inventory management is one of the most important factors driving the working capital for this industry. The entire inventory and supply chain management of VFL is system-driven. The company utilizes data analytics for capturing evolving customer preferences and trends across the country and has developed strong analytical expertise in this domain. It also has technologies in place to monitor and manage store inventory levels on a real-time basis. This helps the company to accurately forecast demand and in timely production and replenishment of inventory. This is also reflected in the fact that the company has been able to contain its slow-moving inventory to less than 4%.
Versatile brand positioning and strong brand recall
Unlike its competitors, VFL through its five brands caters to all gender and age groups. Further, the wedding and celebration wear segment is less price-sensitive, giving reasonable pricing power to branded participants like VFL. What has also aided VFL to stand out is its marketing appeal. Aggressive marketing campaigns and celebrity brand ambassadors enable the company to have a strong nationwide appeal and top-of-the-mind brand recall.
Key Risks
Consumption slowdown due to further restrictions on account of Covid-19
As the company's revenues are directly dependent on the number of marriages and festivals being celebrated in the country, any further restrictions on movement and lockdowns could adversely affect the consumption of the company's products.
Design counterfeits
Unlike music, drama, literature, and art, fashion is not and has never been appropriately protected under copyright laws across the globe. This has made copying designs rampant in the fashion industry. This causes a dent in the design differentiation element of VFL ltd, as any of its popular designs could be replicated and sold by a local store at a cheaper price. Further, the absence of an adequate showcase of a brand or logo in the traditional wear market also acts as a deterrent for people wanting to purchase branded ethnic wear attire.
Growing competition and new entrants
The Indian ethnic wear segment has been growing at a significant pace majorly due to two reasons – the shift from stitched wear to ready-made wear and the move from sarees to fusion wear. A lot of companies have woken to this fact and many investments in this space have taken place. Recently, establishes players like Reliance Retail have forayed into this segment by purchasing a stake in companies owned by Manish Malhotra and Ritu Kumar. Similarly, Aditya Birla Fashion has also picked up stakes in Jaypore, Sabyasachi couture, and Tarun Tahiliani. Young brands popular among youth like Nykaa are also entering into this space, which is potentially going to heat up the competition.
 Financial summary
| | | | | |
| --- | --- | --- | --- | --- |
| Particular (INR Cr) | FY19 | FY20 | FY21 | H1FY22 |
| Net Sales | 800.7 | 915.5 | 564.8 | 359.8 |
| Net sales growth |   | 14.3% | (38.3%) |   |
| EBITDA | 335.8 | 393.8 | 243.1 | 160.4 |
| EBITDA Margin | 42.1% | 43.55% | 49.88% | 44.6% |
| PAT | 176.5 | 236.6 | 132.7 | 98.5 |
| Net Profit Margin | 22% | 25.8% | 23.4% | 27.3% |
| ROCE | 48.2% | 47.8% | 34.07% | 22.16% |
| CFO | 234.2 | 243.4 | 252.6 | 60.7 |
Like the majority of the industries, the retail apparel segment has been deeply hit by Covid and VFL Ltd was no different. Due to strict lockdown restrictions affecting weddings and celebrations, its revenues in FY21 were severely impacted. However, if we look at pre-covid numbers the operating income, the OPBDIT and the PAT grew at a CAGR of 15%, 32%, and 31% respectively from FY17 to FY20. The operating margin and the net profit margin of the company stood at 43% and 26% respectively in FY20.
The company also enjoys a healthy ROCE at 34.07% as of FY21. With reducing the covid impact on the Company, its sales, EBITDA margins, and ROCE are expected to improve going forward. The company also has impressive cash flows from operations of INR 252.6 crores in FY21 which has been growing consistently over the past years.
On the balance sheet front, the company is virtually debt-free, giving the company resilience.
Samco's Stance
Vedant Fashion Ltd has demonstrated a healthy financial performance pre-covid, and its ability to generate profits despite being severely affected by the pandemic reflects its operational efficiency. The company also boasts of impressive margins and return ratios which are set to increase as covid impact phases out. With its addressable market poised to grow at a CAGR of 18-20% in FY21-25, given its strong brand image and intention to expand across categories and price points, the company indeed has promising growth prospects.  
From a valuation perspective, the company has no comparable listed players. At the upper price band, the issue is valued at ~ 52x EV/EBITDA and ~92x P/E on FY20 figures. To add, the company undertook a buyback in July 2021 at INR 495 a share, and currently, it values itself ~75% higher at INR 866. Hence, the valuation of the company seems pretty expensive. Further, the current market sentiments surrounding IPOs are not extremely optimistic and can lead to some under-performance.
Considering the above factors and the growing competition in this space, we recommend only investors with a decent risk appetite and a mid to long-time horizon to 'SUBSCRIBE WITH CAUTION' to this IPO.
Issue Detail
Issue Open:

Feb 04, 2022

Issue Close:

Feb 08, 2022

Issue Type:

Book Built Issue IPO

Face Value:

Rs. 1 per equity share

Price Band:

Rs. 824 to Rs. 866 per equity share

Bid Lot:

17 Shares

Minimum Order Quantity:

17 Shares

Listing At:

Feb 16, 2022

Issue Size:

Rs. 3,149.19 Cr



Current Bidding Status
Number of Times Subscribed (BSE + NSE)

As on Date & Time
QIB
NII
RII
Employee
Others
Total
Listing Day Trading Information
| - | BSE | NSE |
| --- | --- | --- |
| Issue Price | | |
| Open | | |
| Low | | |
| High | | |
| Last Trade | | |
| Volume | | |
Vedant Fashions Limited Red Herring Prospectus
Vedant Fashions Limited User Rating
Vedant Fashions Limited Life IPO Reviews
Vedant Fashions Limited IPO News & Updates
Frequently Asked Questions
IPO Events Calendar
Sun
Mon
Tues
Wed
Thu
Fri
Sat