Venus Pipes & Tubes Limited IPO
Add to Calendar

2022-05-11 12:00 AM

2022-05-13 12:00 AM

Asia/Kolkata

Venus Pipes & Tubes Limited IPO

Venus Pipes & Tubes Limited

India
---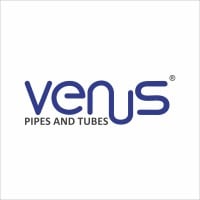 After the biggest Indian IPO (LIC) announced its issue, several other IPO's hit the Dalal Street. Venus Pipes & Tubes (Venus) is one such IPO that has arrived for listing on the stock markets.
Issue Details:
· Dates: May 11, 2022 to May 13, 2022
· Price Band: Rs. 310 to Rs. 326 per share
· Minimum Lot: 46 shares
· Minimum Application Amount at the Upper Band: Rs. 14,996
Objects of the Issue
The IPO has an issue size of Rs 165 crores which comprises entirely of fresh issue.The proceeds of the fresh issue are expected to be utilized towards:
· Financing the project cost towards capacity expansion, technological upgradation, cost optimization of its operations and support to the manufacturing facility and backward integration for manufacturing of hollow pipes.
· Funding the long-term working capital requirements of the Company.
· General corporate purposes.
Company Overview
Venus Pipes & Tubes was incorporated on February 17, 2015 as Venus Pipes & Tubes Private Limited. It is one of the growing stainless steel pipes and tubes manufacturer and exporter in India based in Gujarat having experience in manufacturing of stainless steel tubular products in seamless tubes/pipes; and welded tubes/pipes under five product lines:
1. Stainless steel high precision & heat exchanger tubes;
2. Stainless steel hydraulic & instrumentation tubes;
3. Stainless steel seamless pipes;
4. Stainless steel welded pipes; and
5. Stainless steel box pipes
The finished goods from the company are used in various sectors such as; chemicals, engineering, fertilizers, pharmaceuticals, power, food processing, paper and oil and gas.
The basic raw material includes SS coils and hollow pipes and is procured on on market availability, pricing and quality through domestic suppliers; international suppliers (mainly from Southeast Asian countries) high sea purchases. The cost of materials consumed accounts for ~83% of the revenue.
Venus sells its Products both in the domestic as well as the international markets. They started exporting in the year 2017 and as on February 28, 2022 they have exported to 20 countries including Brazil, UK, Israel and countries in the European Union, etc. The percentage of its revenue from operations from export is ~10%.
Globally, the SS pipes and Tube industry was estimated to be valued at nearly USD 32.4 billion in 2019 contributing 23% share in global pipes & tubes industry. In coming years too, the SS pipe & tube is expected to observe a stable growth of 4% through 2025 with the total market size estimated to cross USD 40 billion.
Key Strengths
International Accreditations and product approvals: Venus follows international standard manufacturing practices and its manufacturing facility benefits from quality benchmarking certifications. These certifications and industrial expertise favourably position them in servicing client requirements across all segments of the stainless steel seamless and welded pipes/tubes market.
Specialised production of Stainless Steel Pipes and Tubes: The Company has the sole focus on manufacturing of welded and seamless pipes in a single metal category, i.e., stainless steel. This gives them the benefit of segment expertise thereby placing them in a position of advantage vis-à-vis its competitors.
Multi-fold demand of Products: The demand for the Products in ordinary course of business is generated from three broad categories i.e. New Projects, Repair and maintenance, and replacement. The demand from the aforesaid categories ensures a strong order book on a year-on-year basis. Further, considering the number of sectors serviced, the Company believes that the demand for their Products shall increase in the future placing them, in a competitive position.
Customer Diversification: The Company has a presence in the domestic as well as the international markets. They started exporting the Products in the year 2017 and as of February 28, 2022 Venus has exported to 20 countries including countries in European Union, Brazil, UK, Israel etc. In order to increase its share in the international market, Venus have appointed sole distributors in markets like Italy and Kuwait in addition to appointing marketing representatives for the European market.
Experienced and Qualified Team: The Promoters and senior management team is well experienced in this industry both from marketing and distribution of products in this sector. The Promoters are first-generation entrepreneurs and have an average experience of approximately 8 years in stainless steel welded/seamless pipes and tubes industry.
Key Risks
Demand Uncertainties: The Company has not entered into long-term agreements with customers for purchasing products nor for the supply of raw materials with suppliers.
Cyclical Business: The demand and pricing in the steel and steel products industry is volatile and is sensitive to the cyclical nature of the industries it serves. A decrease in steel prices may have a material adverse effect on its business, results of operations, prospects and financial condition.
Competition Risk: The Company faces substantial competition from competitors in India and in overseas markets that may have substantially greater brand recognition, which may affect its prospects. Some of its domestic competitors may possess an advantage over us due to various reasons, such as captive raw material sources, greater economies of scale, integrated manufacturing plants, etc.
Negative Cash flows: Company had negative cash flows in recent Fiscals, i.e. 9MFY22 and FY19. Sustained negative cash flow could adversely impact its business, financial condition and results of operations.
Financials
| | | | | |
| --- | --- | --- | --- | --- |
| Particulars | 9MFY22 | FY21 | FY20 | FY19 |
| Total Income (in millions) | 2782.8 | 3120.3 | 1793.2 | 1205.1 |
| EBITDA (excluding other income) (in millions) | 355.12 | 347.76 | 116.36 | 82.94 |
| EBITDA Margin (in %) | 12.83 | 11.24 | 6.54 | 6.98 |
| Profit for the year/period ("PAT") (in millions) | 235.95 | 236.32 | 41.28 | 37.5 |
| PAT Margin (in %) | 8.48 | 7.57 | 2.3 | 3.11 |
| Return on Equity (in %) | -66.91 | 133.37 | -17.67 | -- |
| Debt to Equity | 0.42 | 0.94 | 2.62 | 2.42 |
| Cash Flow (in millions) | (579.63) | 113.26 | 24.12 | (66.58) |
Peer Comparison & Conclusion
| | | | | | | |
| --- | --- | --- | --- | --- | --- | --- |
| Name of the Company | Total Income (? in millions) | Face Value per equity share (?) | P/E Ratio | EPS | RoNW | NAV/Share |
| Venus Pipes | 3,120 | 10 | 18.07 | 18.04 | 59.18% | 30.48 |
| Jindal Saw | 1,08,720 | 2 | 9.69 | 10.02 | 4.69% | 218.39 |
| Ratnamani Metals & Tubes | 23,415 | 2 | 41.51 | 59.07 | 13.90% | 425.35 |
Conclusion
In a competitive industry, the company has managed to grow and expand its footprint, not only in India but also internationally. The financials of the company are healthy, and the fact that the company is aiming to increase its capacity and also undertake backward integration bodes well for both the topline as well as the bottom line. With the capex cycle in India expected to pick up, the growth prospects for the company seem positive. However, the fact that the company is quite small in size and has no major competitive advantage in its segment does raise some concerns.
From a valuation standpoint, compared to its peers, the IPO valuation does not seem very expensive. Considering all these factors and the current market scenario, investors with a decent risk appetite may SUBSCRIBE WITH CAUTION.
Issue Detail
Issue Open:

May 11, 2022

Issue Close:

May 13, 2022

Issue Type:

Book Built Issue IPO

Face Value:

Rs 10 per equity share

Price Band:

Rs 310 to Rs 326 per equity share

Bid Lot:

46 Shares

Minimum Order Quantity:

46 Shares

Listing At:

2022-05-24

Issue Size:

165



Current Bidding Status
Number of Times Subscribed (BSE + NSE)

As on Date & Time
QIB
NII
RII
Employee
Others
Total
Listing Day Trading Information
| - | BSE | NSE |
| --- | --- | --- |
| Issue Price | | |
| Open | | |
| Low | | |
| High | | |
| Last Trade | | |
| Volume | | |
Venus Pipes & Tubes Limited Red Herring Prospectus
Venus Pipes & Tubes Limited User Rating
Venus Pipes & Tubes Limited Life IPO Reviews
Venus Pipes & Tubes Limited IPO News & Updates
Frequently Asked Questions
IPO Events Calendar
Sun
Mon
Tues
Wed
Thu
Fri
Sat