SAMCO Mobile Trader application is build for ease of trading.
To put a buy order in SAMCO Mobile Trader you first need to be logged in to your SAMCO Mobile Trader.
You can place a buy order from the scripts that are in your market watch.
Click on the buy button below the script you wish to buy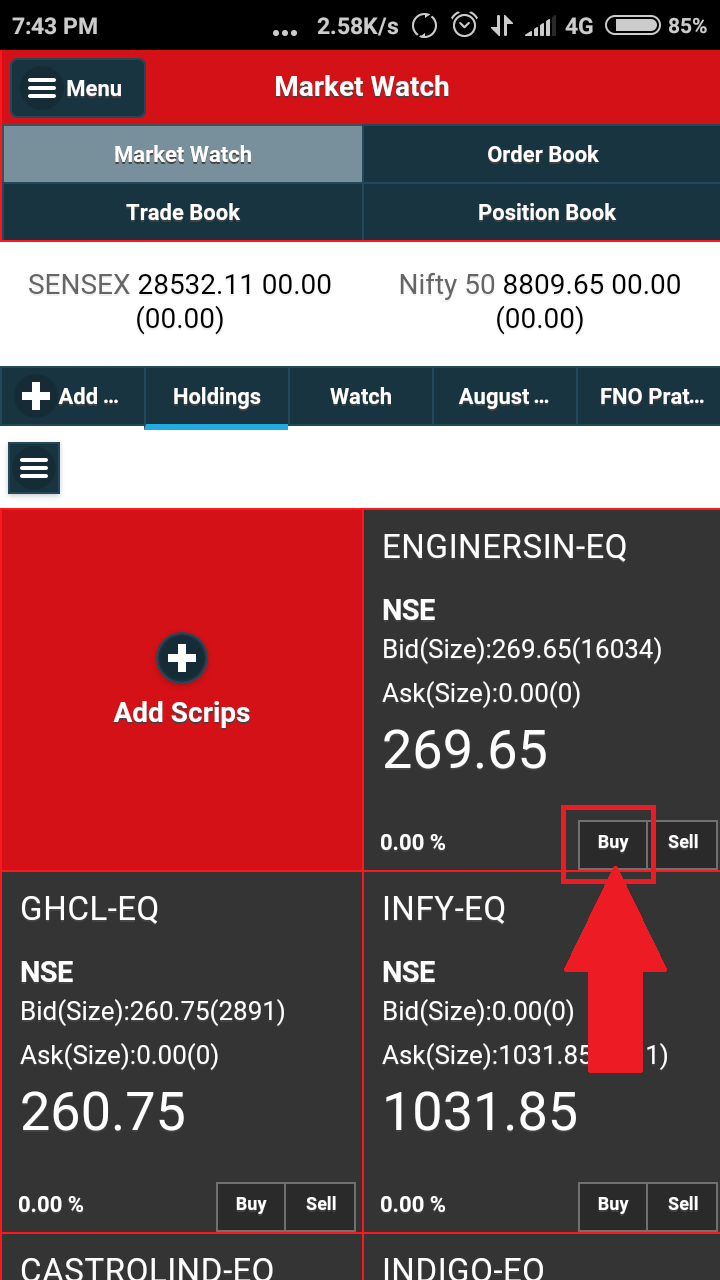 Once you click on the "Buy" Button you will be taken to the "Place order" Screen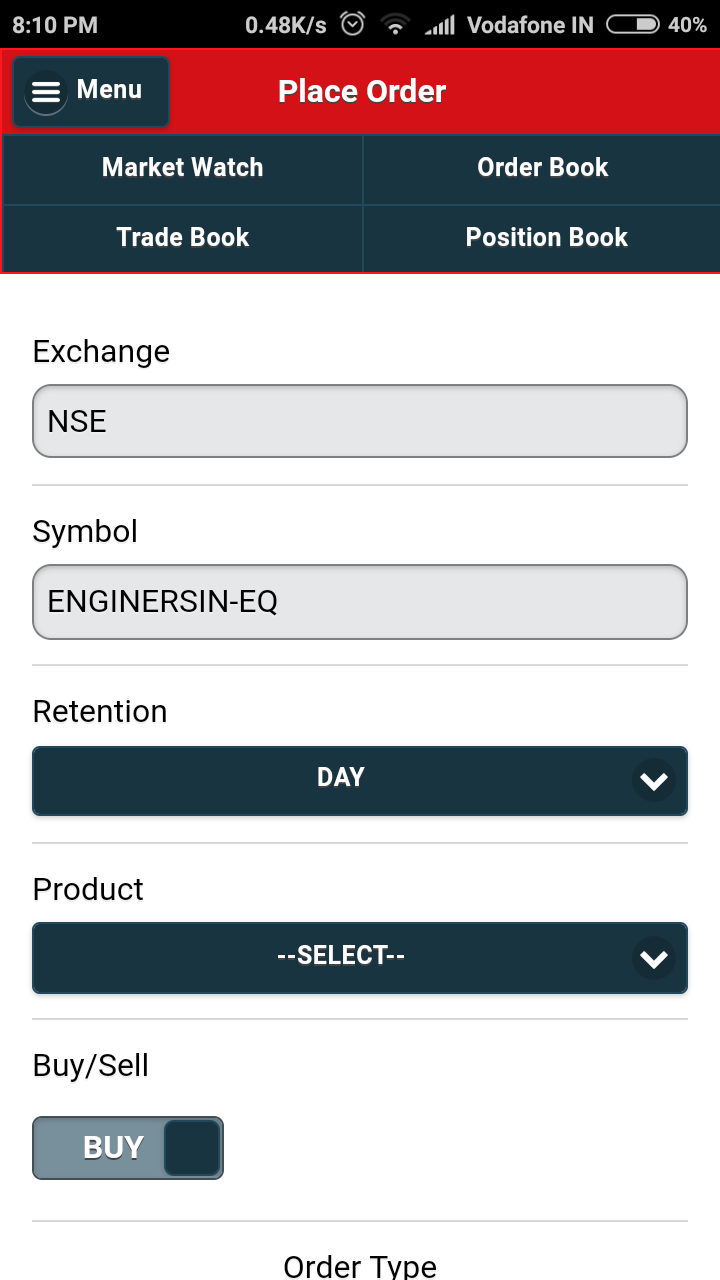 Here carefully select the enter the order details. The place order screen has the following options
Exchange: This field is Pre – filled and the exchange selected is default exchange extracted from your watch list, you have to select the exchange while adding the stock in the watch list
Symbol: This Field is Pre – filled  and has the stock name you want to buy from your watch list
Retention: Here user has to select the order type, There are two order types
Day Validity Order– Day is an order type which is valid for the whole trading day and stays pending till it is executed in respective trading day
IOC – Immediate of Cancel order type is where once the user punches the order, the order hits the exchange and if not executed immediately, the order stands cancelled.
Product: Here the User has to select the Product type for executing the respective order, the following options are available in the this option
CO: CO stands for Cover Order
CNC: CNC Stands for Cash and Carry, Generally used for executing delivery trades in Equities
MIS: MIS Stands for Margin Intraday Safety. This order type is used for Trading in equities and FNO in Intraday
NRML:  NRML is used for trading in Equities, Currency and Commodities for over night delivery using margins, These margins can be availed using SAMCO's CashPlus.
Select appropriate options and move forward to selecting order types
There are 4 types of orders: Limit, Market, SL-L, SL-M. Select the desired type of order you want to place and move ahead to select the Quantity and Price. Enter the Desired Quantity you want to buy, Enter the Desired Price you want to buy it at.
Enter the disclosed quantity if you want to execute your order in parts.
Check the box in front of AMO if your order is an after market order.
That's It, Hit Submit and your order will be submitted to the exchange. After clicking on Submit button you will be taken to order Status page which will display the status of  your orders.