Samco-Ace The Index is one of the simplest and quickest apps to trade in the stock and commodity market in India. It provides the user with a seamless and hassle free trading experience. In the app there is no need to place order only after adding the respective script to the watchlist.
First lets see how to trade from the watchlist. On your watchlist, click on the scrip that you wish to trade.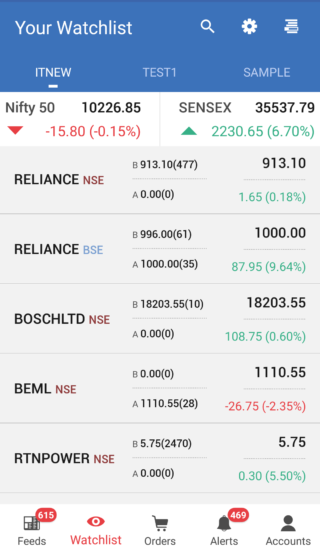 On the next screen, select either buy or sell to go to the order screen.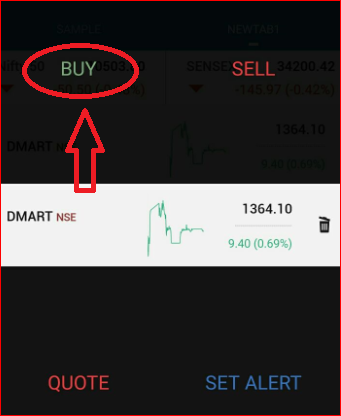 Here you can enter details like the Product type (CNC, MIS, NRML, BO, CO), the order types – (Limit, Market, SL, SL-M), Validity, Quantity & price. The beauty of the Samco app is that it pre-fills the above details according to the type of trader / investor. If any thing is incorrect the app is designed to alert the user on this window itself and not after the trade is sent to exchange thus saving precious time in the markets.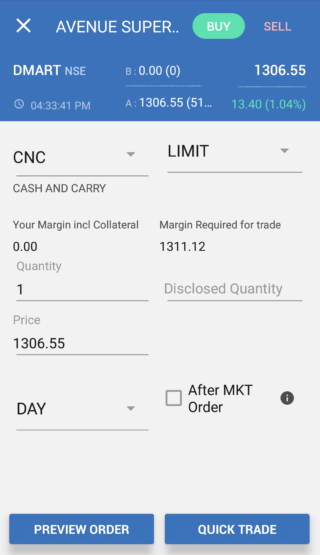 For sending the order to the respective exchanges there are 2 choices available
Preview Order – Here, before sending the order to the exchange, you can reconfirm the details entered and then send so that any error occurred during order placement can be checked and rectified thus avoiding any losses due to typo mistakes.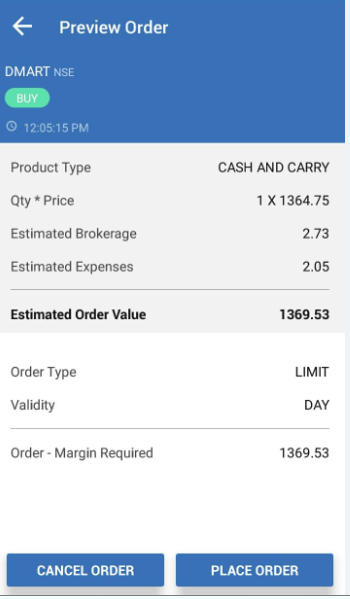 Quick Trade – This option is available to quickly send the order to exchange and not be left out because of the rapid price movements making it one of the quickest order placing app in the stock and commodity markets. Once you click on Quick Trade you will directly receive a confirmation that the order has been sent to the exchange.
You can also place an order through the Samco window. Just click on the Scrip name above the note on the left side.

It will take you to the selection window where you can either select to buy/sell or check the quote & details. If you click on Buy or Sell it shall take you to the order window from where you can place the order.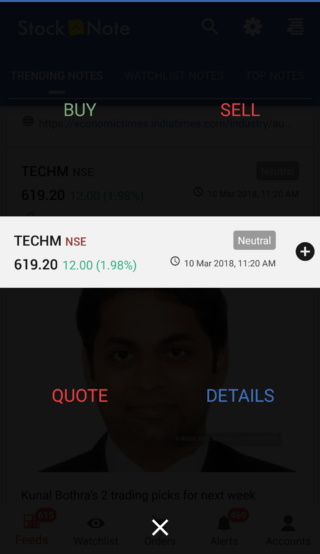 Similarly, you can tap on the scrip from anywhere in the app say holdings, positions, search window, etc and you will get the a similar selection window from where you can go ahead and place the trade without the need to add the scrip to the watchlist first.
Experience the quickest trading app – Samco today!


For more articles on Samco app visit Samco App section on Knowledge Center You can also find many useful articles on trading, investing and market knowledge, visit our Knowledge Center section. You can also refer the tutorial video on how to place a buy and sell order.
Was this article helpful?
Share