The easiest way to invest in stocks periodically and create wealth in the long term is by the means of the Stock SIP feature available on the Samco app. It helps you make the best of the unpredictable market by adopting a disciplined investment strategy.
Follow the steps given below to start a Stock SIP on the Samco mobile app.
Step 1:
Log in to your Samco app and search for the stock that you wish to do a SIP in. Let's take IEX for instance.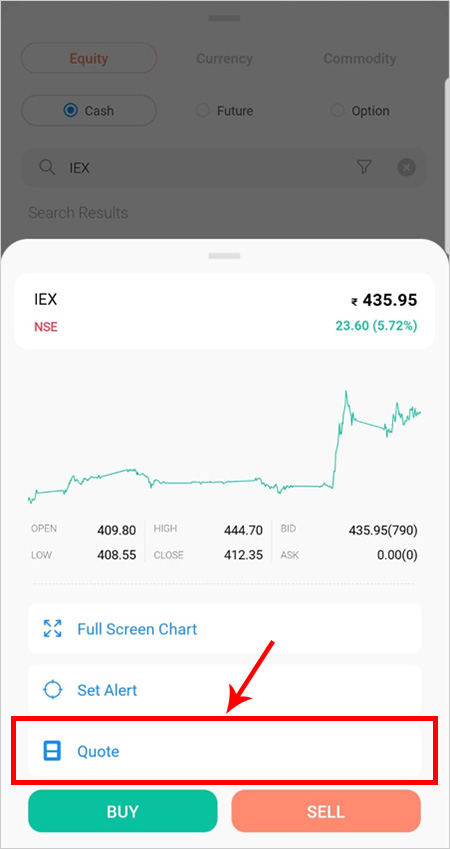 Step 2:
Tap on it to open the snippet window and tap on the Quote button.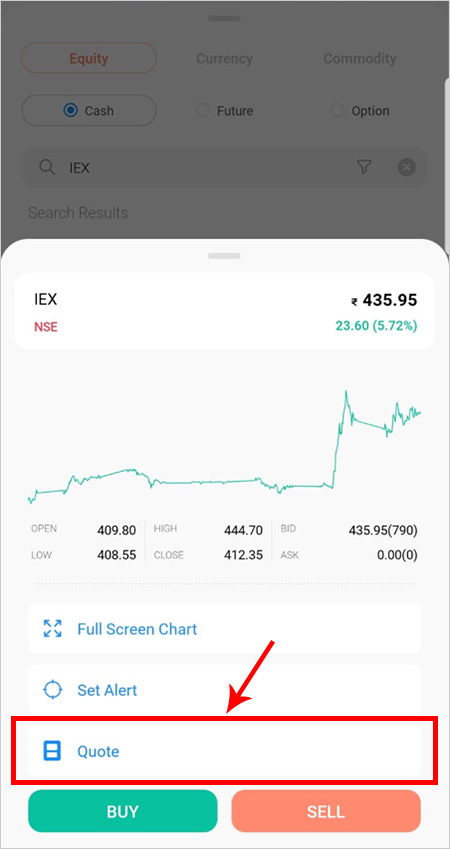 Step 3:
Tap on the Start SIP button on the stock quote page.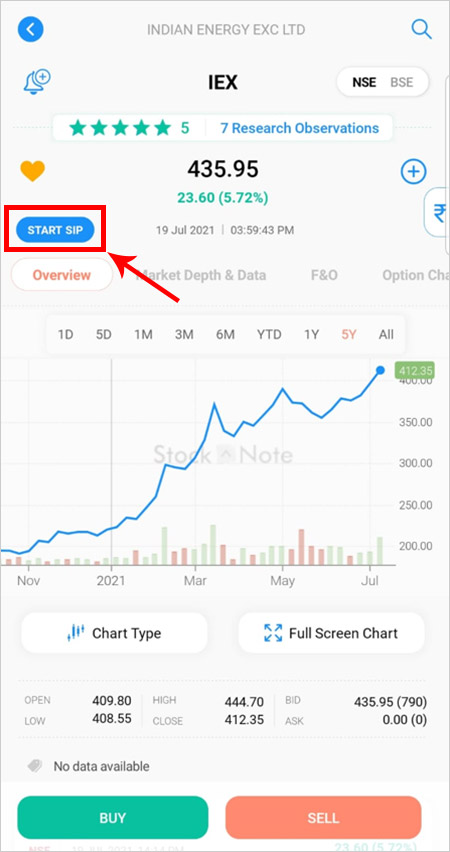 Step 4:
Tap on the Start SIP button on the SIP Performance page.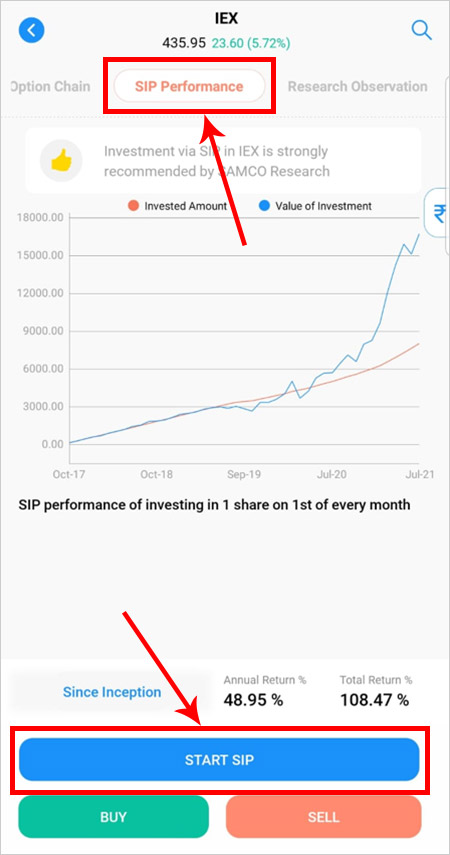 Step 5:
Enter the number of the shares, select a start date for your monthly installments, accept the T&Cs, and then tap on the Confirm SIP button.
Note: The default SIP frequency is set to "once in a month". Meaning, the same number of shares will be bought on the same day of each month.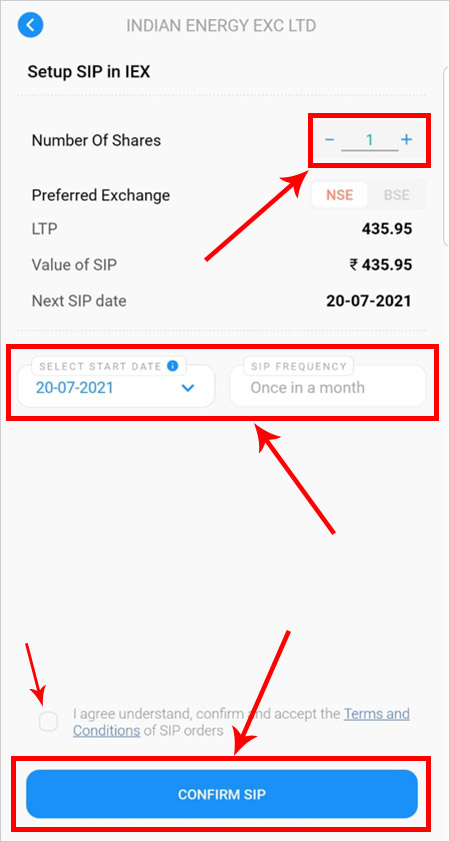 Step 6:
Validate your SIP transaction with an OTP confirmation and then tap on the Proceed button.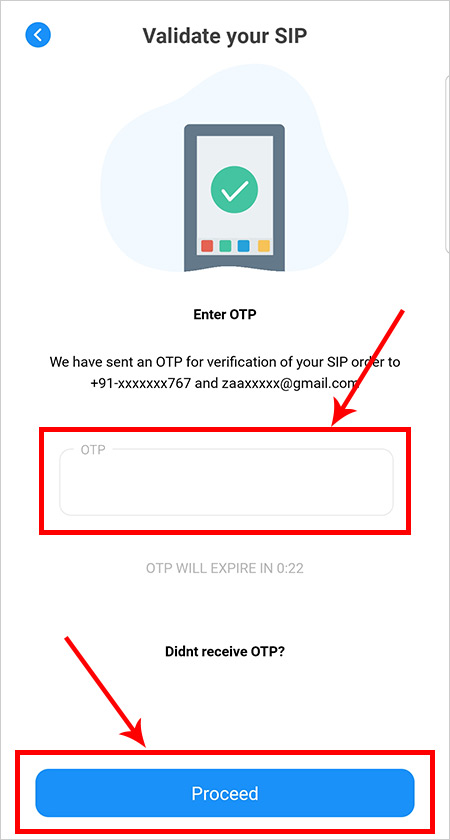 Congratulations! Your SIP is registered and set up successfully.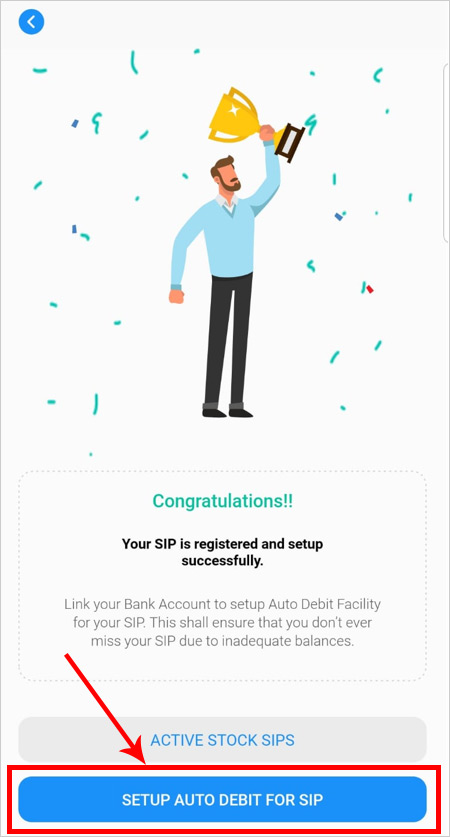 Important Note:
We strongly recommend that you set up an auto-debit mandate post this stage for the smooth execution of your SIPs every month.
How to start a Stock SIP on the Samco app:
An auto-debit mandate helps you invest in a disciplined manner. The mandate sends instructions to your registered bank at regular intervals to debit specific sums in order to supplement your SIP investments.
Follow these steps to set up your auto-debit mandate for Stock SIP:
Step 1:
Verify your details and account type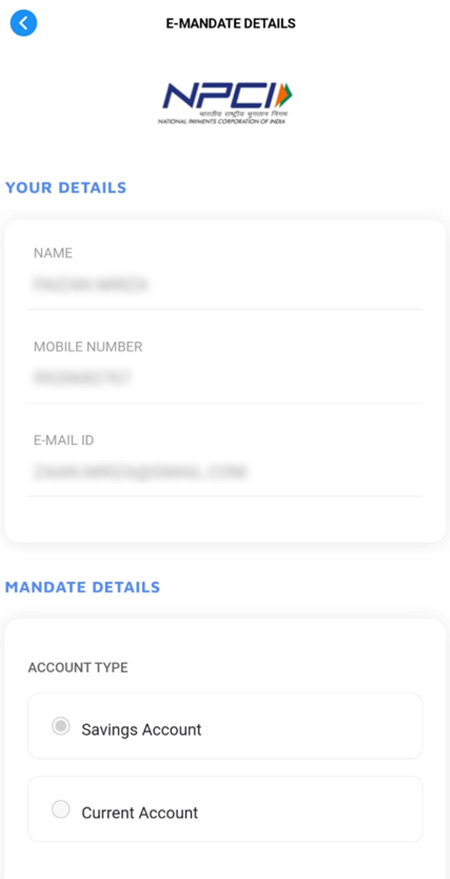 Step 2:
Verify your account number, mandate amount, and even the start and end dates of your mandate before proceeding.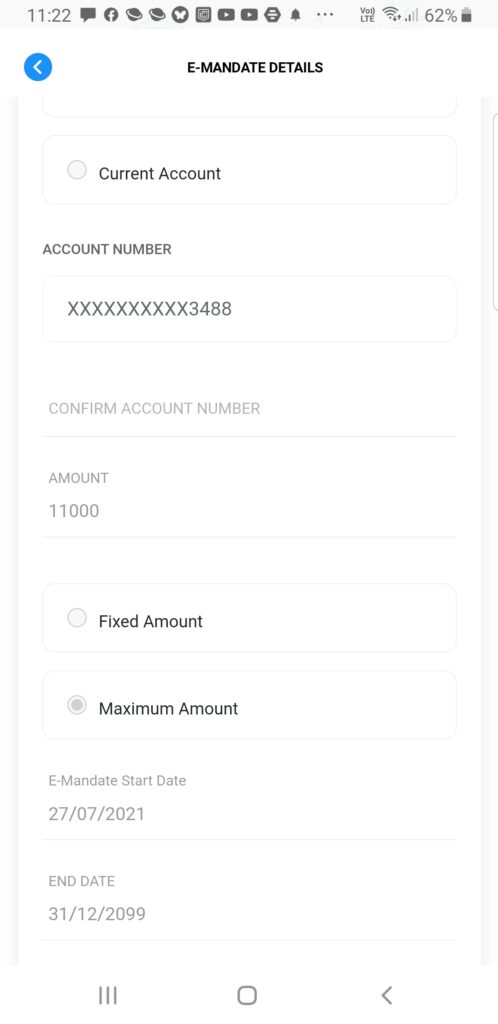 Step 3:
Verify the frequency of debit transactions, authentication mode, and accept the T&Cs before tapping on the Proceed button.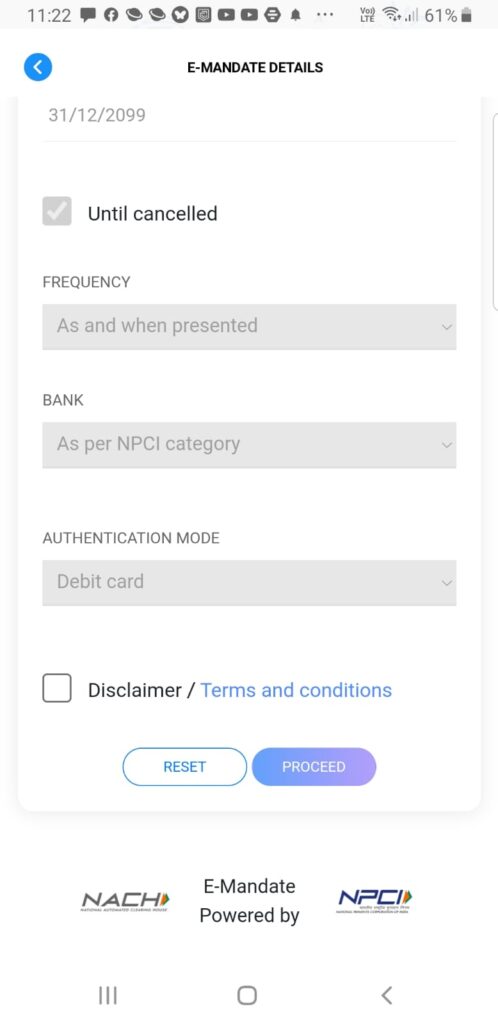 Now, your mandate has been successfully registered for Stock SIP transactions.
Note: Your registered mandate will instruct your bank for debit transaction for a sum equivalent to or higher than your SIP installment in order to avoid rejection of the SIP orders. The debit transaction will commence 3 days prior to your Stock SIP investment date.
If you need any assistance in setting up your first Stock SIP, you can book an online appointment at your convenient date and time and receive a callback from our agents. Book Appointment Now
Was this article helpful?
Share