In the Samco app, a Guest user option has been provided to explore the app before becoming a SAMCO Customer. You need to register using the Facebook or Gmail ID and confirm the mobile number using an OTP (One Time Password).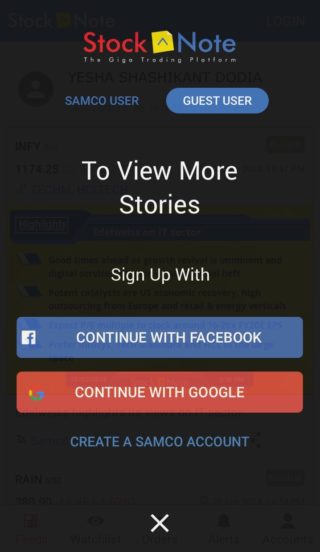 However, the Guest User login does not allow you to fully utilize the benefits of all features of the app and has limited benefits. You cannot view all the notes and also cannot buy or sell anything. To unlock and access complete benefits of the Samco app you need to become a SAMCO Customer. Being a technology driven company, we have made account opening with SAMCO completely paperless. You can open an account only using your smartphone. That's it!
All you need to do is click on "Open an Account".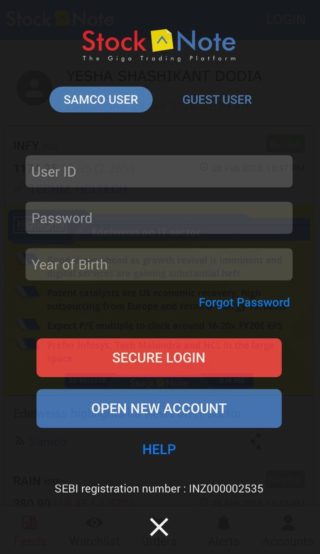 After this, you will need to enter your basic details like Name, Email Address, Mobile Number & City to proceed.
Post this, you need to verify and reset the password using the link provided by SMS or email. After the verification is complete, you need to enter the PAN and date of birth as per your Pan Card.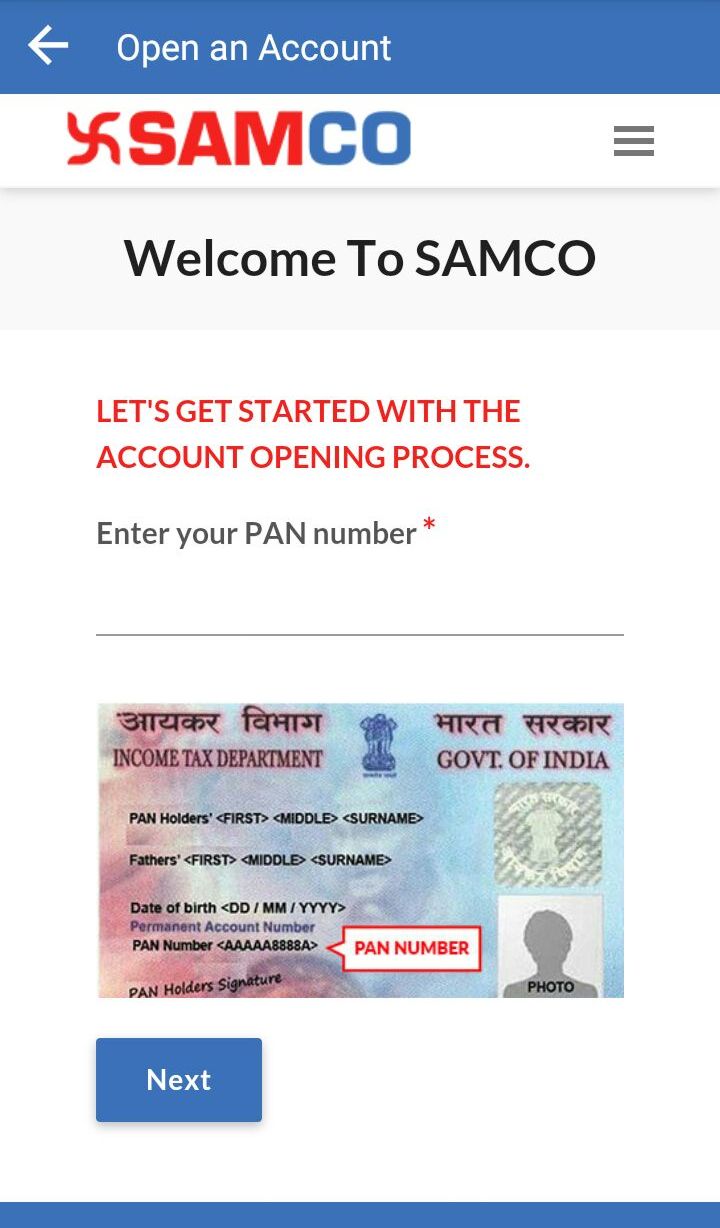 Next, enter the 12 digit Aadhar Number and enter the OTP sent to your mobile via SMS. This will fetch most of the details which are there in the Aadhar Database and you need to update the rest of the details like Bank Details, Segment Selection, etc.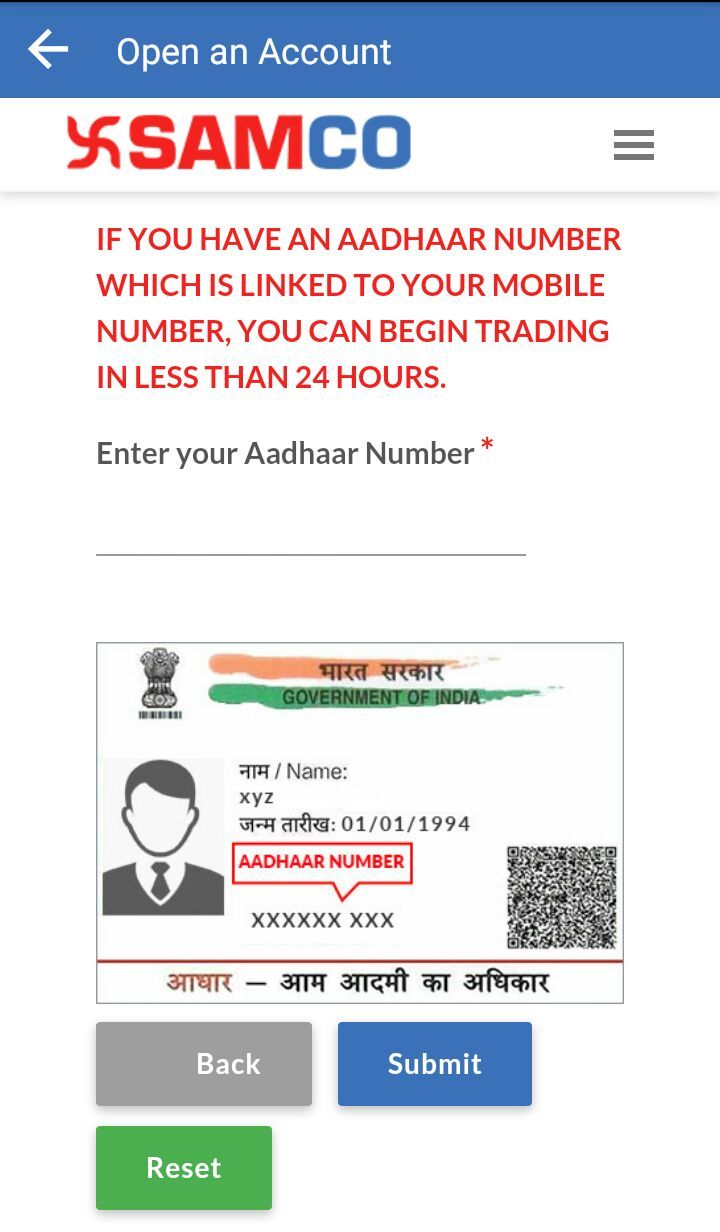 Post this, you need to upload the scanned copy of Pan Card, Signature and income proof. Next, you need to enter one more OTP for e-signing. This will ensure that the documents and the account opening form are digitally signed.  The whole process will take less than 5 minutes.
In the next 72 working hours your account would be opened and you shall receive a welcome letter on your mail.
Congratulations! Now you are a SAMCO Customer and can enjoy the unlimited benefit of Samco – Best Mobile App powered by Giga Trading.

For more aticles on Samco app visit Samco section on Knowledge Center You can also find many useful articles on trading, investing and market knowledge, visit our Knowledge Center section. You can also refer the tutorial video for guest user.
Was this article helpful?
Share