It gives us immense pleasure to inform everyone that we have upgraded the experience of UPI as a mode of payment for Instant Fund Transfers to your SAMCO account. Now, you can transfers funds instantly within the app and there is no need to even enter your UPI ID as well.
Unified Payment Interface (UPI) is an initiative by National Payments Corporation of India's (NPCI). UPI gives you the facility to transfer the fund by your registered bank account with Samco through any of UPI mobile application (BHIM, Paytm, PhonePay or banking mobile app etc.)
Here are the steps to transfer funds using UPI through the Samco App:
Open the Samco App and login with your Client ID, password and year of birth.

Go to the 'Account Settings' option and then click on 'Add funds' option.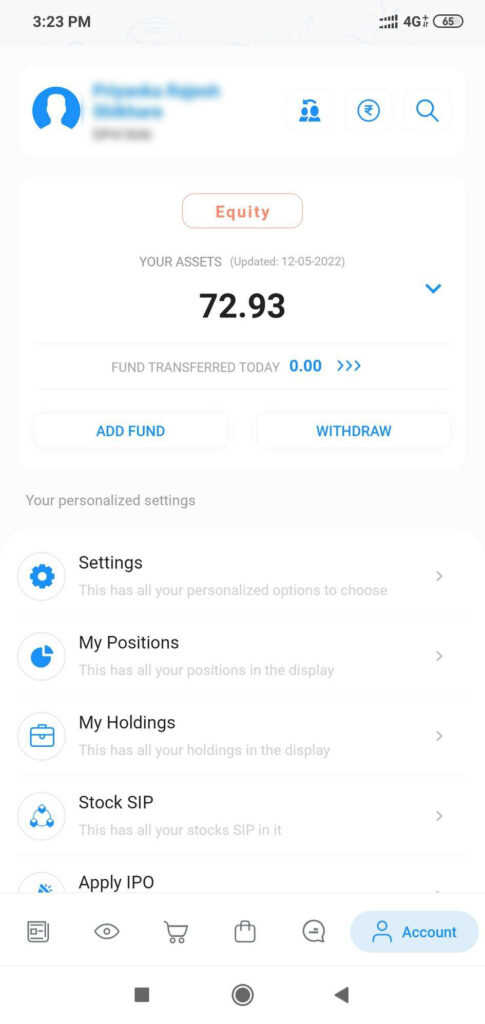 3. Then select the payment method as 'UPI'.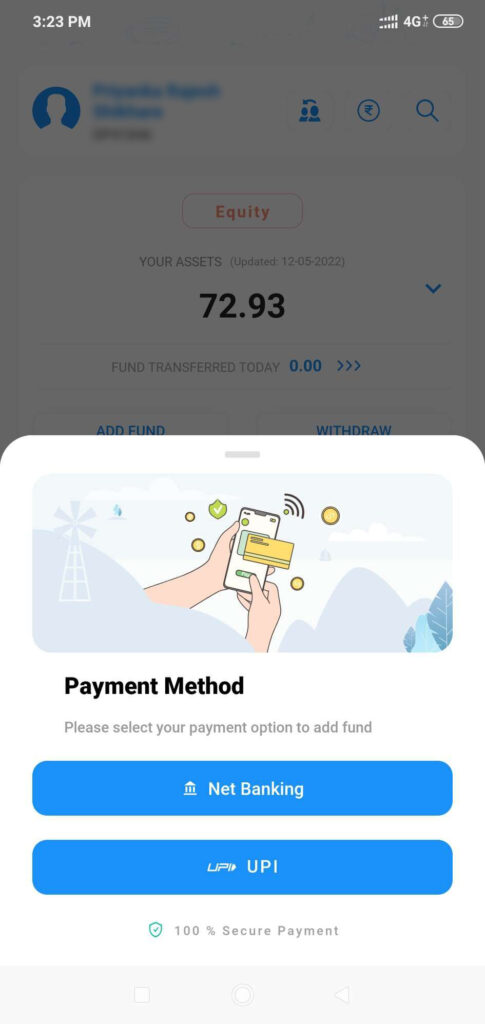 4. Enter the details such as the amount, bank name, mode of payment (Gpay, bank, or WhatsApp) and proceed further.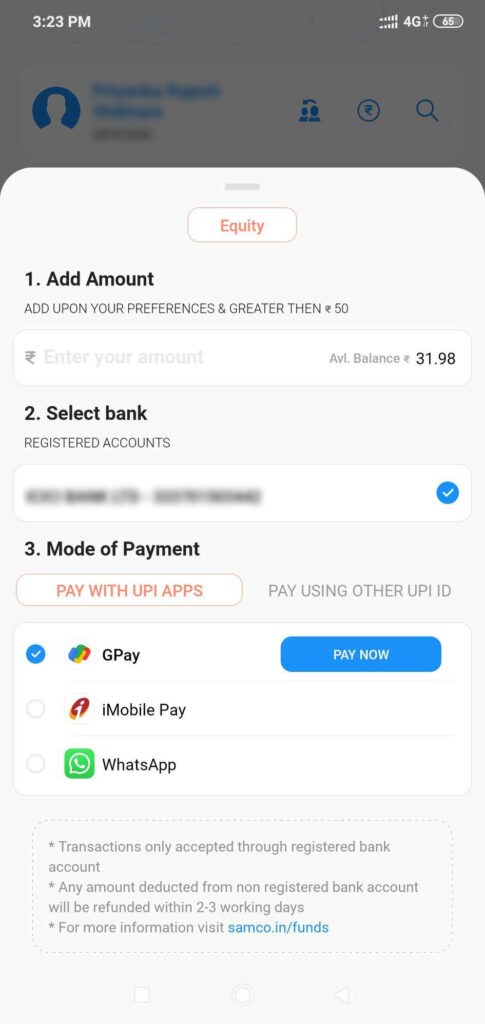 5. You can also select the option of other UPI ID if you do not wish to transfer funds via the above-mentioned modes. You just need to add the amount, select the bank name and the mode of payment.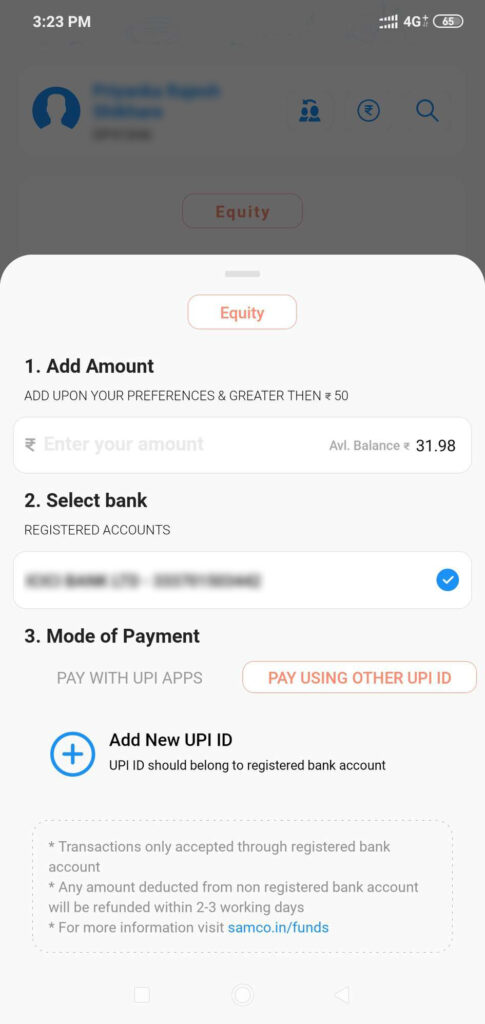 After submission of all the details, you will be redirected to the UPI App which you have selected. To complete this transaction, you need to enter your six/four-digit UPI pin and your fund will be transferred successfully, if all the details are entered correctly.
Please ensure that the payment is made from your registered bank or else the payment would be rejected.
Note: – The amount entered by you in amount section should be between Rs.51 To Rs.1,00,000 Max in UPI.
After completion of all the above-mentioned process, now you will see your transferred fund in Quick Stats under 'Payin Today'.
You can also complete the transaction the Old way by entering your VPA ID. VPA (Virtual Payment address ):- VPA / UPI is a unique identifier that your bank uses to transfer money. You can get this from the UPI mobile app.
Watch this video to understand how to transfer funds
Note: Please ensure that the new transfers are made only from the UPI's collected request and NOT made using SAMCO's VPA (For eg: UPI ID- Atom@Hdfcbank). If you make a transfer using Samco's VPA directly, the money won't reflect in your balance and you will have to raise a ticket for the credit or refund.
When you transfer funds via the payment gateway, payment gateway charges and applicable service taxes shall be applicable.
Was this article helpful?
Share