The Week gone by has been an eventful period for the market with a host of important earnings reports and macroeconomic data being released. The country's largest Bank, SBI reported its highest ever Net profits. The Automotive giant Tata Motors reported Annual Profits for the first time in four years. On the Macro Economic data, India's CPI inflation cooled down as sticky cereal inflation falls. However, the IIP data came out as a shocker.
Scroll down to understand more of such market news and perspectives for the week gone by in easily understandable charts.
Stocks
Highest Ever Net Profit For The Country's Largest Bank!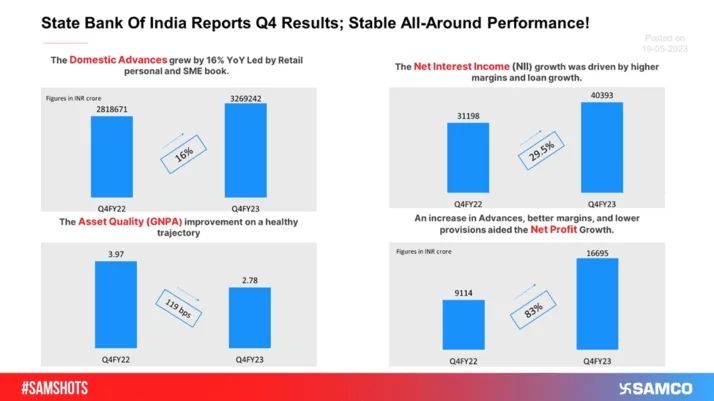 BOB Reports Q4 Results: Best Performance In Eight Years!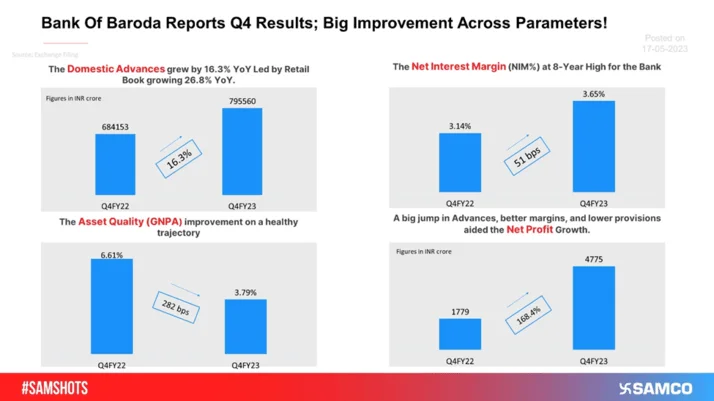 The Most Profitable Banks in Q4FY23!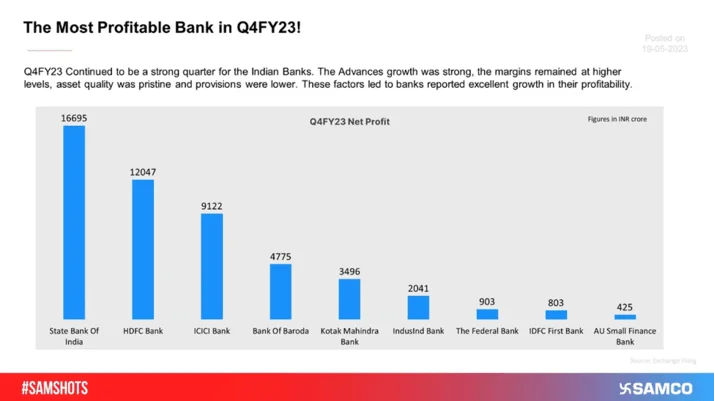 ITC reported growth across all its segments for the quarter and year gone by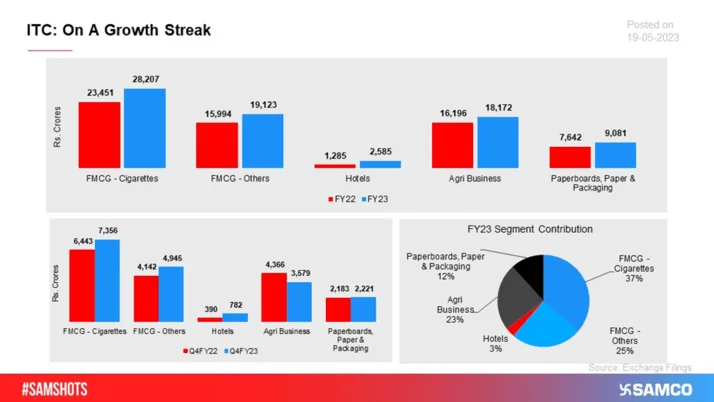 Did the Curtains Fall for PVR Inox?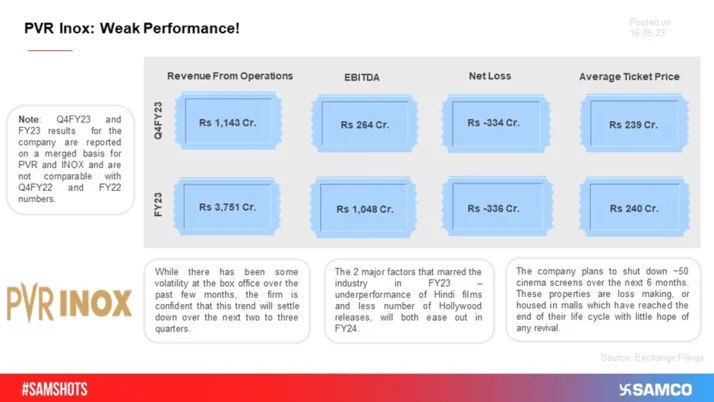 Tata Motors Races Ahead!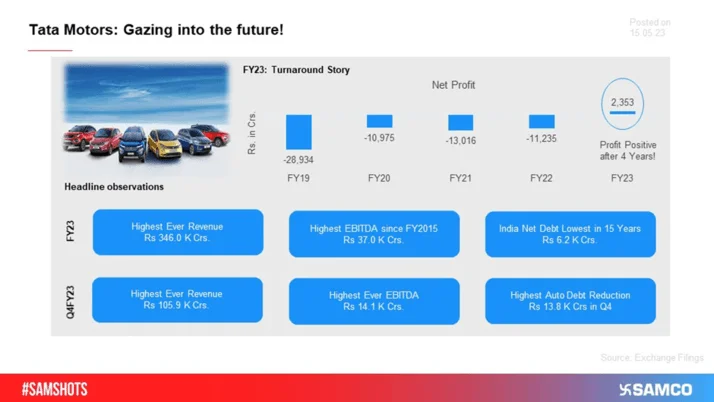 Uno Minda Q4FY23: Weak Show!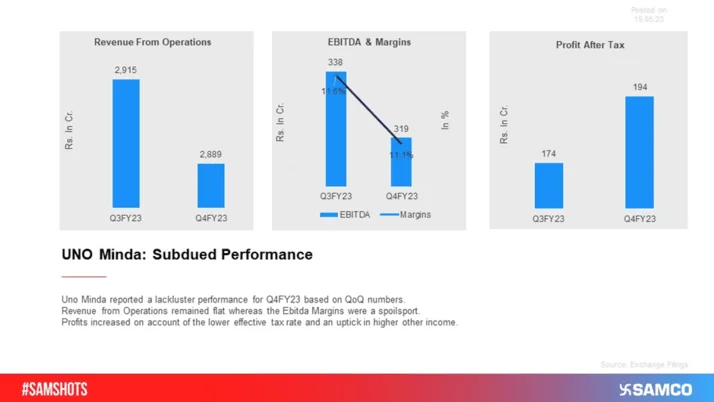 Up and Above the Clouds: IndiGo Airlines!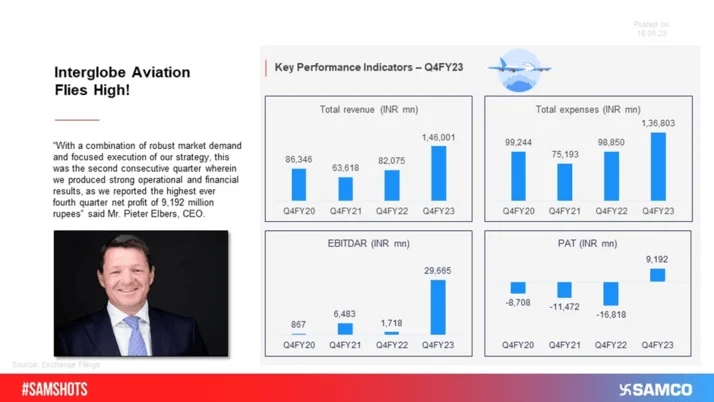 Jubilant Foodworks reported a muted quarter as the company failed to clock profit in the last quarter of FY23.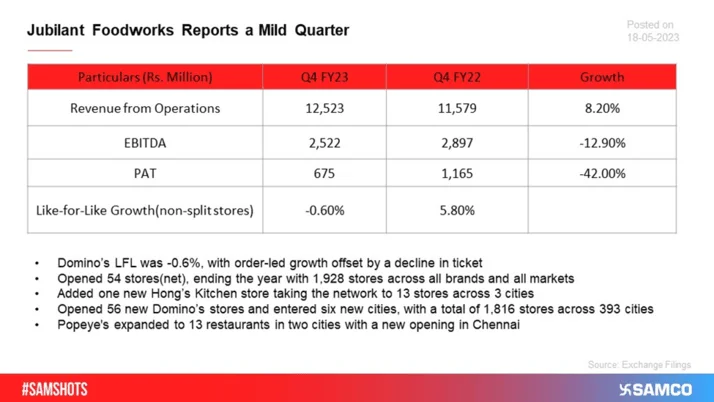 United Spirits' result remained subdued over the year. However, the same eased sequentially owing to the reduction in commodity prices.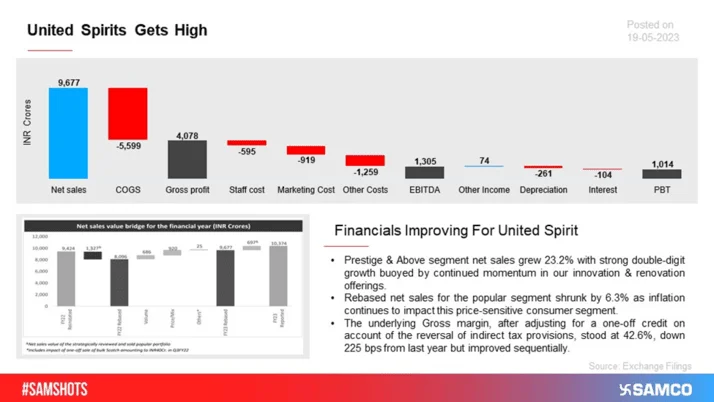 Life Insurance Companies Start the New Financial Year On A Stable Note!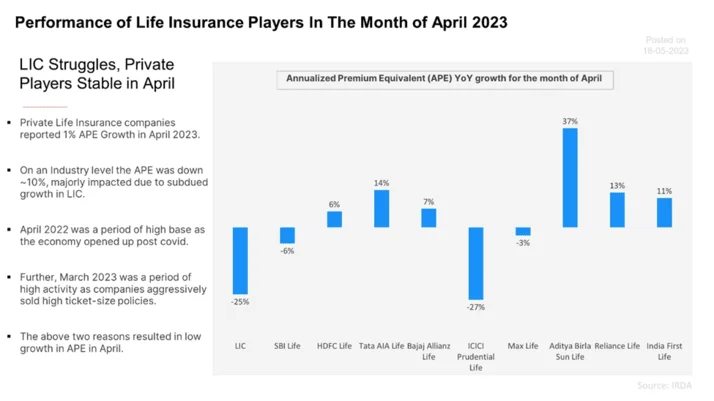 Oberoi Realty reported a mixed bag of numbers for the March ended quarter and FY23.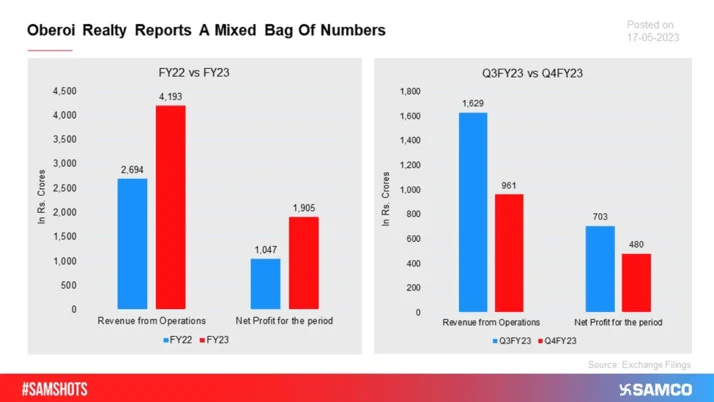 DLF announced its quarterly numbers wherein its profit grew by 40% and the stock created a new 52-week high.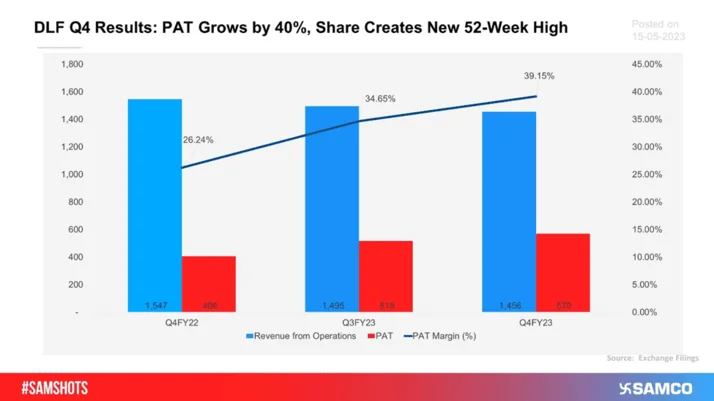 The below chart shows the Q4 results of Astral Limited.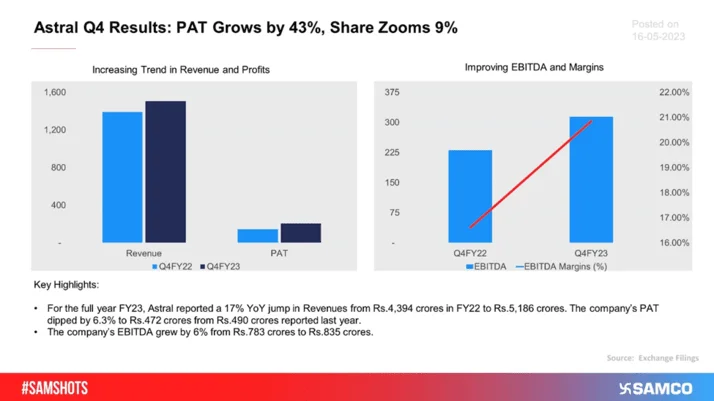 The below chart covers the Q4 results of Jindal Steel.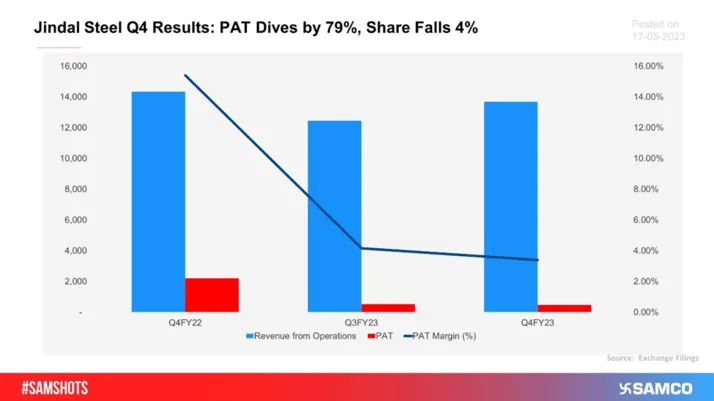 JK Tyre Reports Nearly 3x Jump in Profits!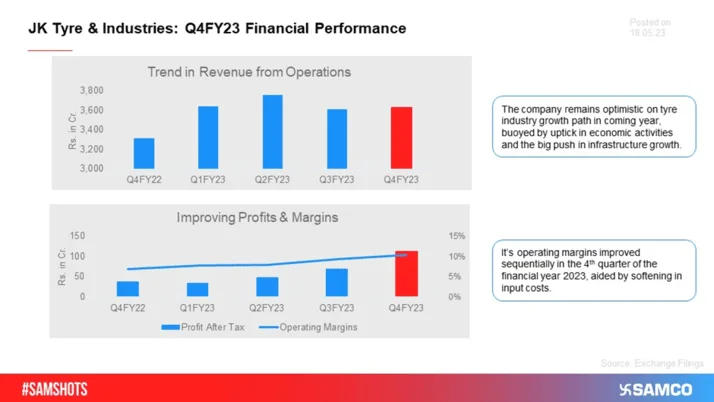 The below chart indicates Honeywell Automation India Ltd. has delivered a strong Q4 performance in FY 23.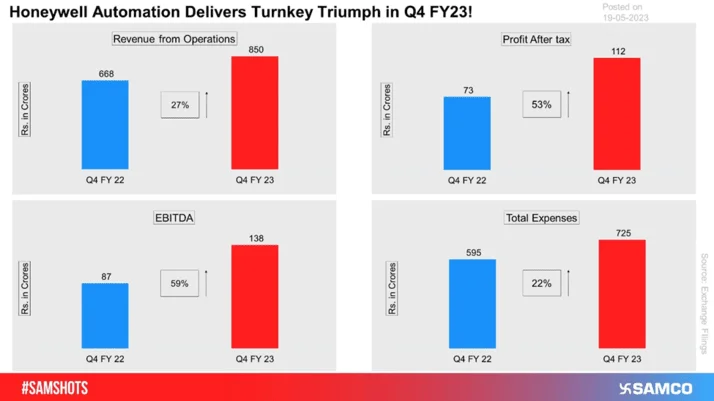 The below chart shows how Bata India Ltd performed during Q4 FY23.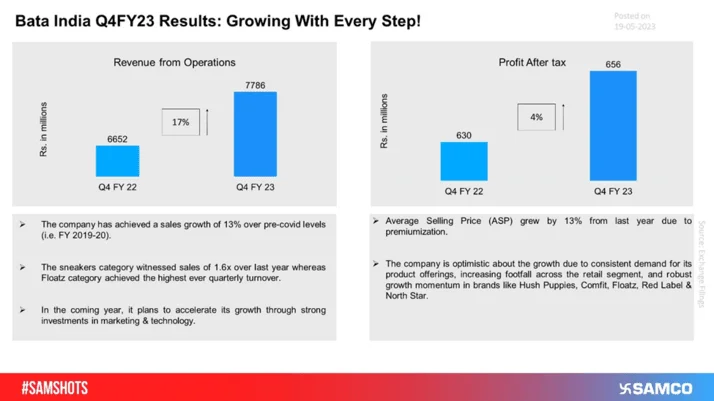 MTAR Tech Q4 Results; A Hit & A Miss!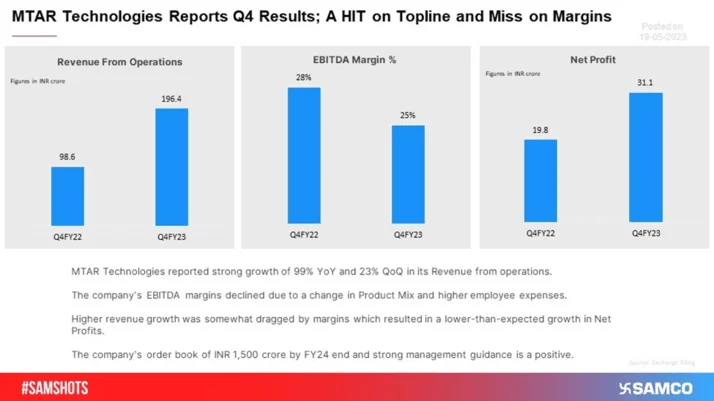 Here's how Endurance Technologies Performed!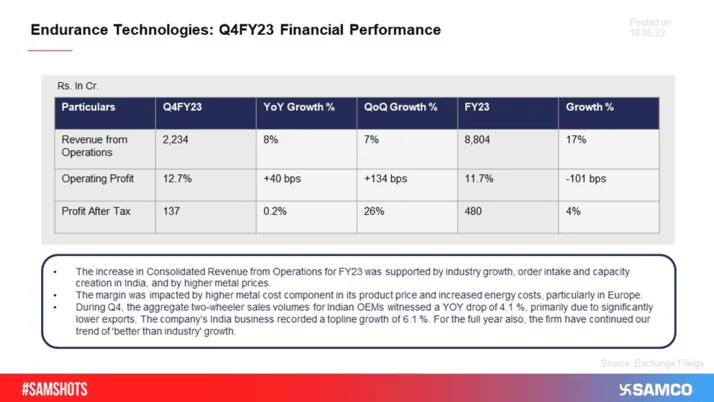 This Newly Listed Co. Jumps Nearly 19% on 17.05.23; Hits 52w High!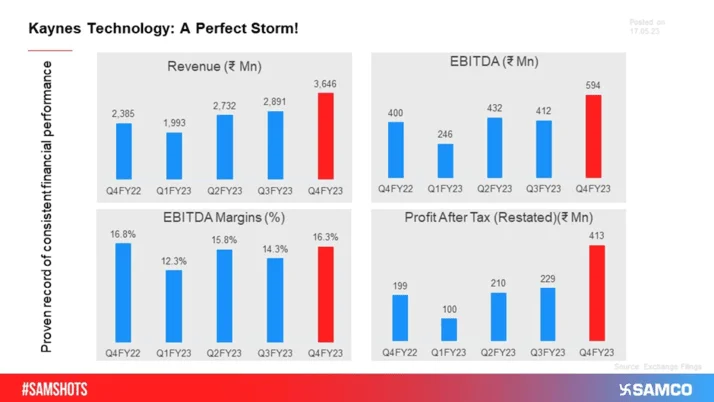 The below chart covers the Q4 results of Ramco Cements.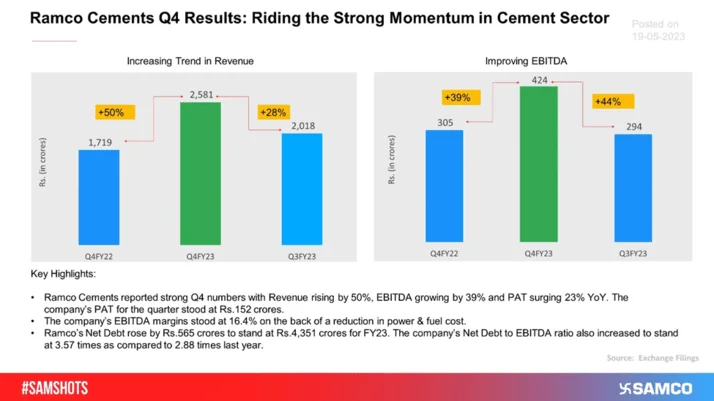 Watch Out for These 10 Stocks!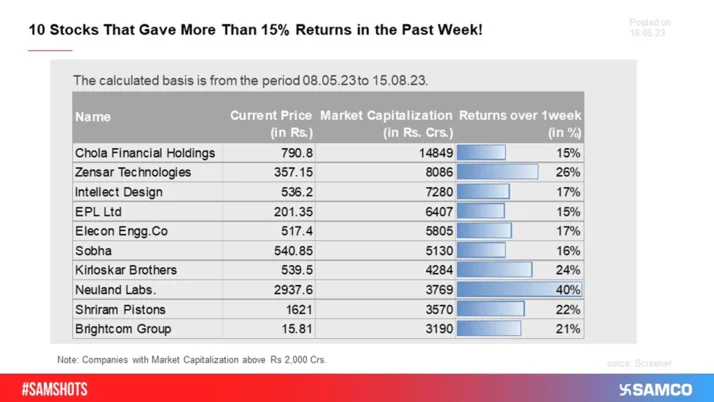 Indices
Signs of momentum slowing down in Nifty!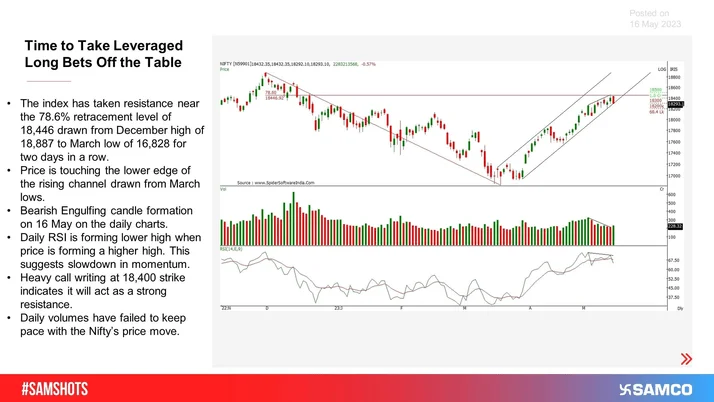 Nifty Midcap 100 Index created an all-time high on Tuesday. The below chart covers the 1-year returns of Nifty Midcap and the top 5 gainers and losers on Tuesday.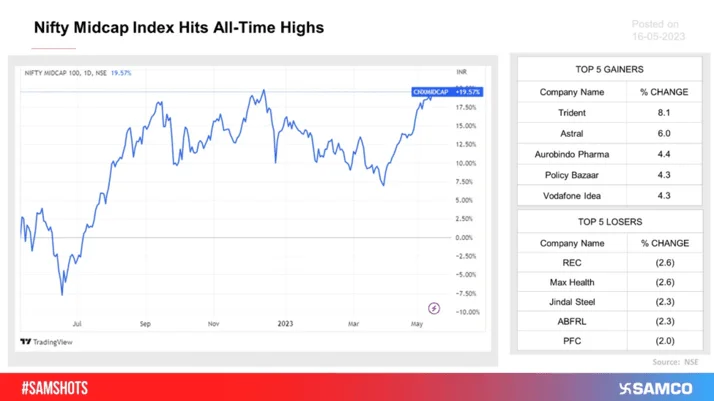 FIIs invested more than $1 billion for 2 consecutive weeks which last happened in August'22. During that time, Nifty had delivered a return of nearly 1.5% in a month.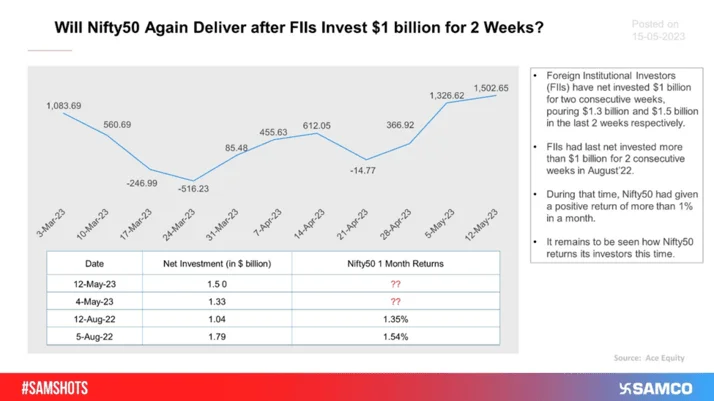 Economy
India's Retail Inflation Falls to 18-Month Low: More Details Here!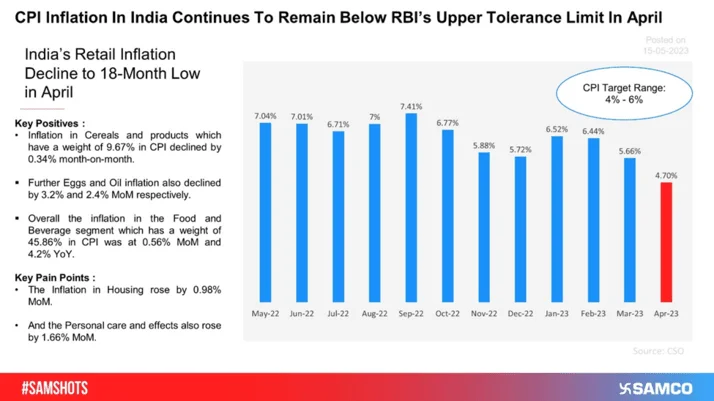 India's IIP Growth Came In As A Shocker In March!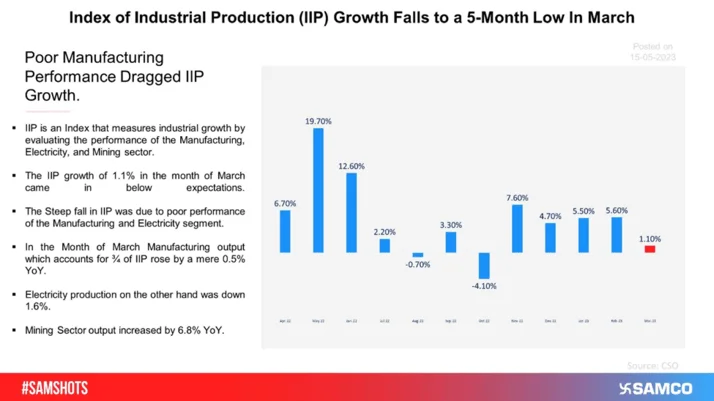 Opportunities
SYNGENE has failed to go past the 680-690 zones three times since July 21. A strong close above 700 is likely to change that trend.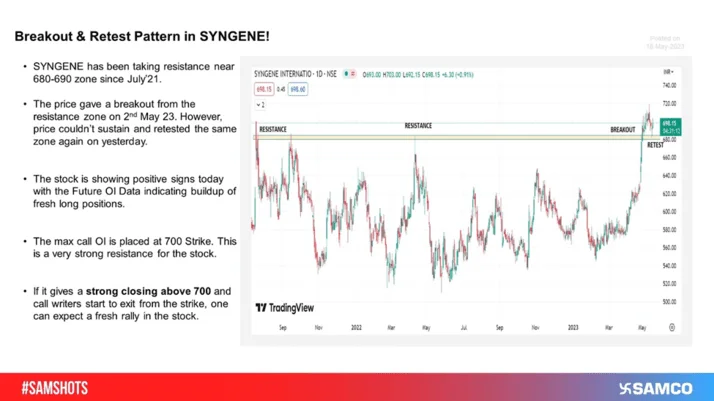 210 will be a key level to track in #EXIDEIND. The stock has failed to go past the 200 level since June 2021.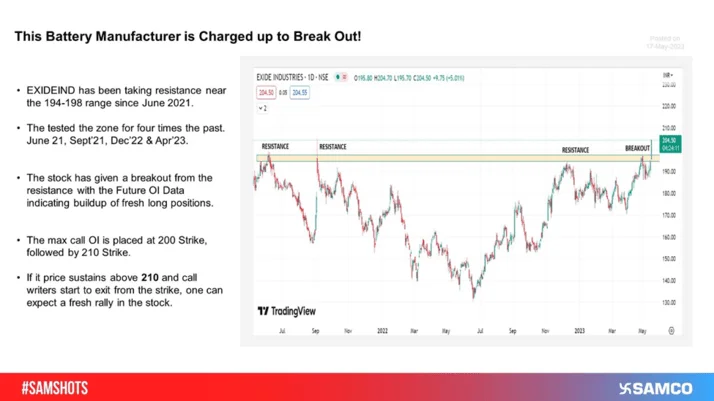 Astral has given a breakout from its long-term resistance of 1600. The recent price action suggests a change of trend.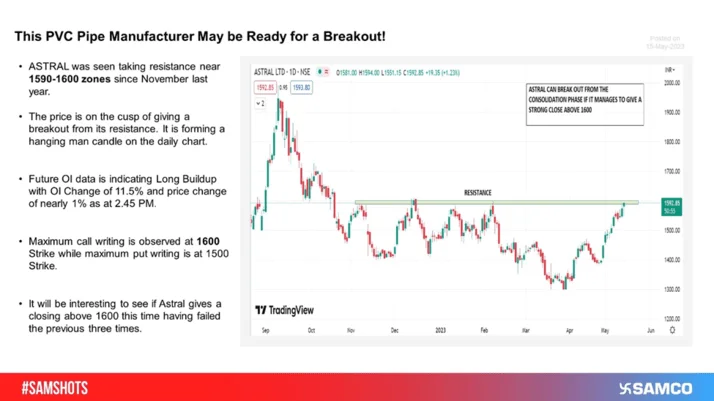 Food for thought
Source: (Chief Economists Outlook, World Economic Forum)