The Week gone by was a busy week for the markets as companies from varied sectors reported their Q1FY24 results. Although the Week ended with a weekly gain of 0.92%, the IT stocks dragged Nifty on the last day of the week. On the back of stable Q1FY24 earnings selected banks witnessed buying. Wires and Cables stocks were buzzing in the week as they report blockbuster results.
Scroll down to understand more of such market news and perspectives for the week gone by in easily understandable charts.
Stocks
Shocking revenue guidance cut by Infosys resulted in increased selling pressure among the IT stocks on Friday!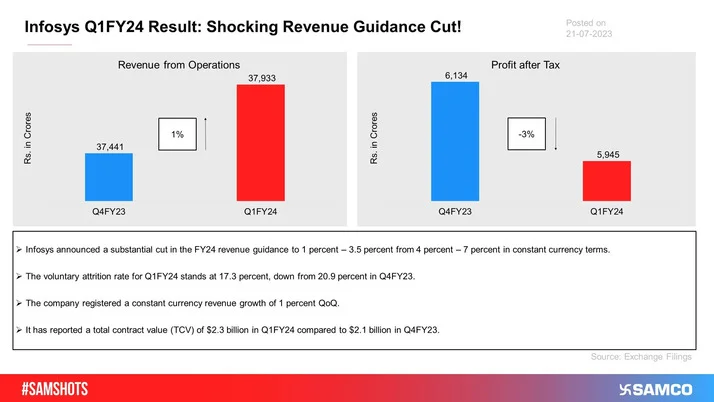 Here's how Persistent Systems Fared in Q1FY24!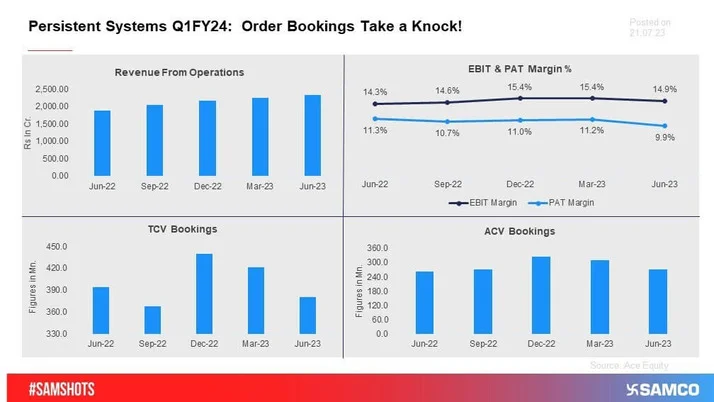 Tata Elxsi: Q4 Margins at Multi-Quarter Low!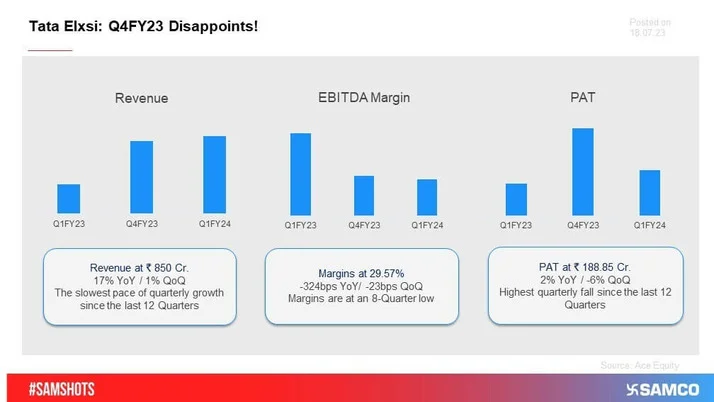 The below data shows how LTIMindtree performed during Q1FY24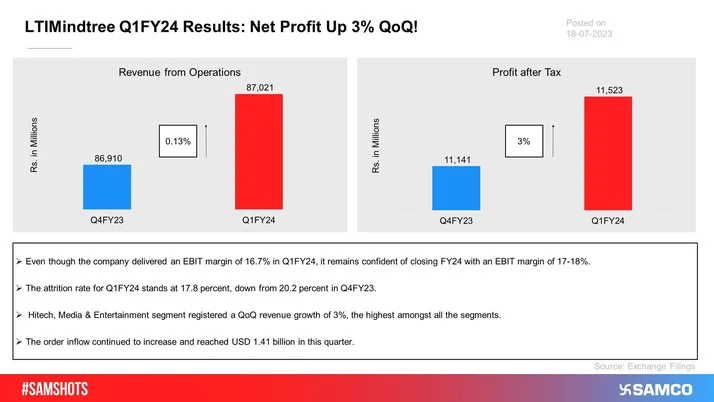 The below chart shows the financial performance of L&T Technology Services during Q1FY24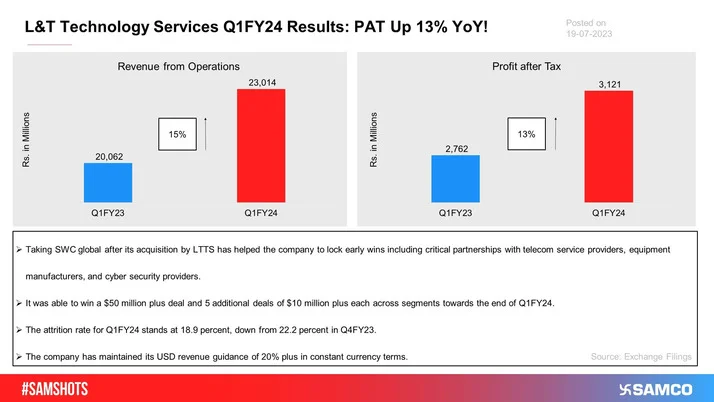 HDFC Bank Reports Q1 Results; A Habitual Outperformer!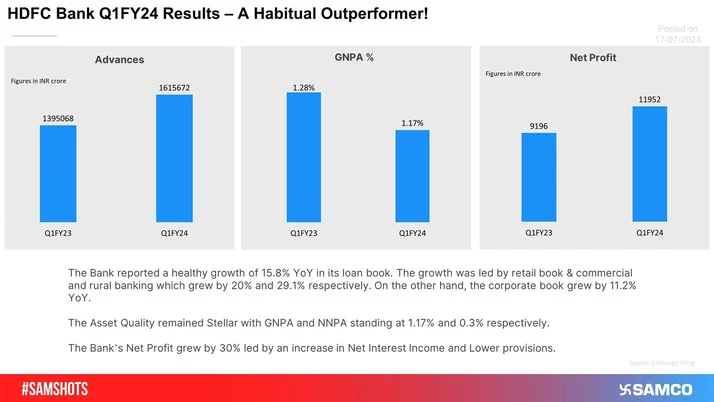 IndusInd Bank Q1 Results; Onwards & Upwards!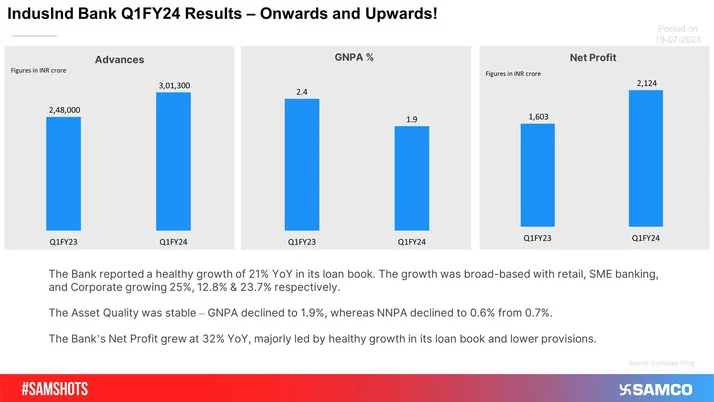 ICICI Pru Life Down 3% Post Results; Everything You Need To Know!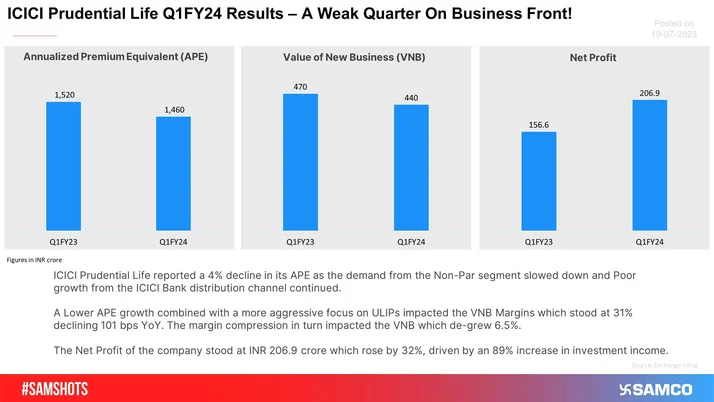 CCL Products was Down 6% on Tuesday; what's Brewing?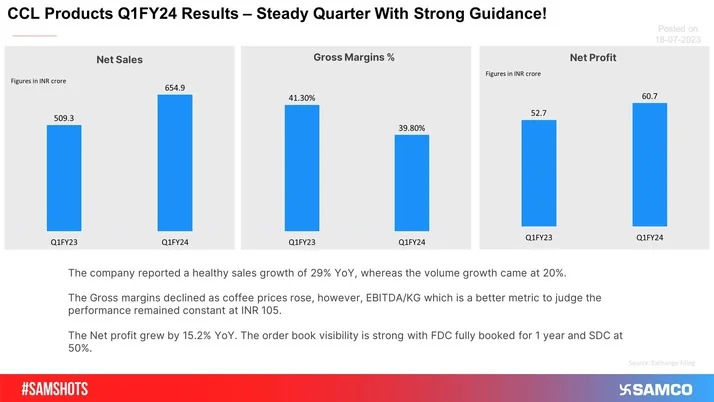 The below data indicates Dmart's muted Q1FY24 results.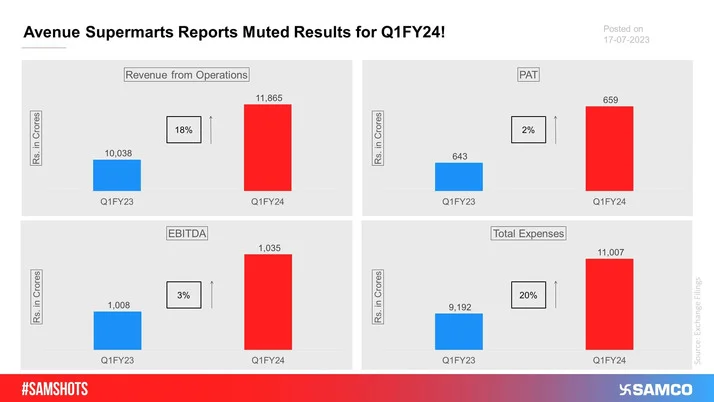 Hindustan Unilever Ltd fails to meet market expectations. Here's the company's performance for the quarter Q1FY24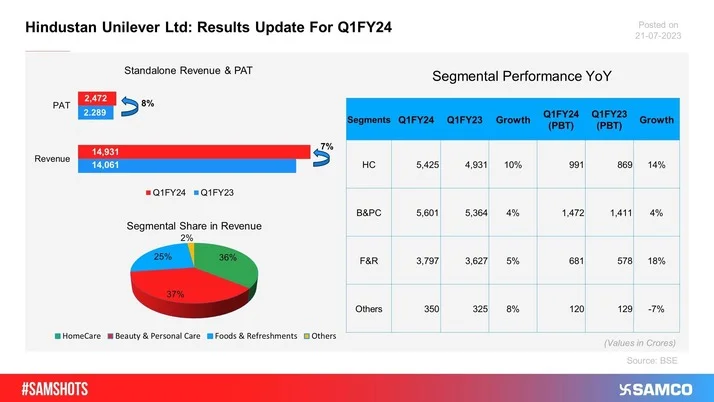 Polycab's consistent growth in the results drove the stock to new highs.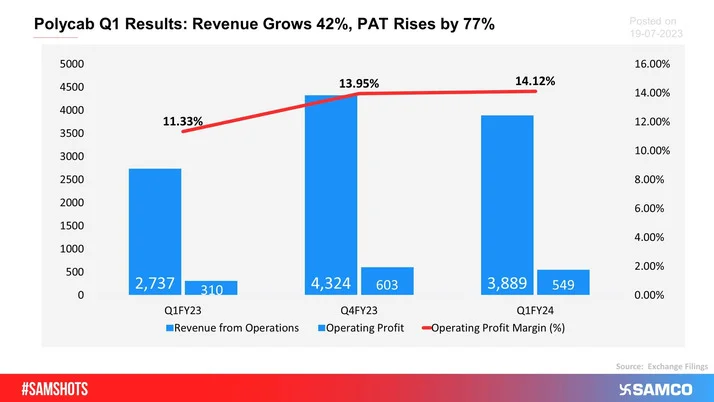 Bharat Bjilee reported impressive Q1FY24 numbers.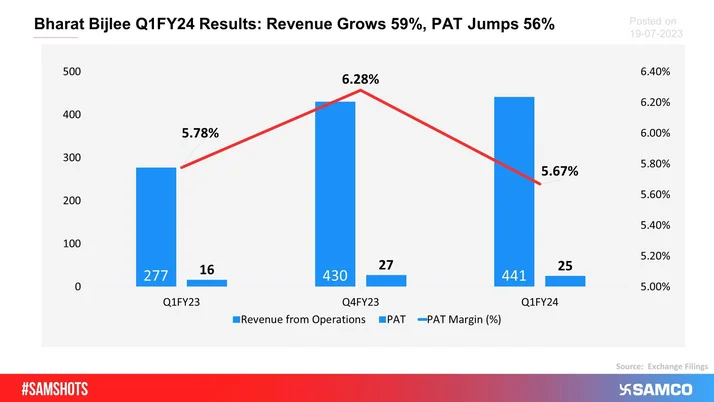 The chart below covers the results of Premier Explosives.
6 Smallcap companies with Price and Earnings Breakout.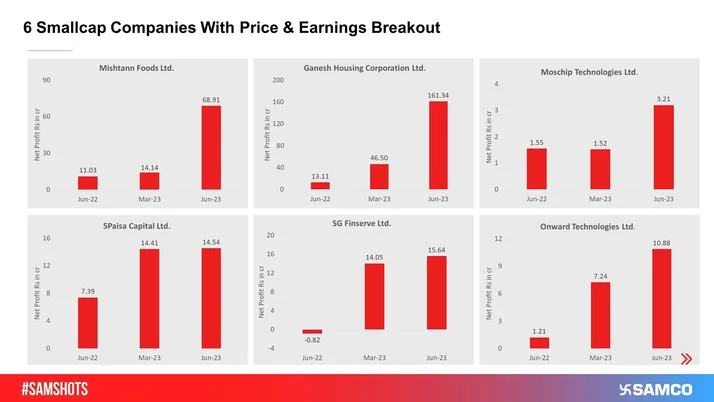 TV18 Reports Q1FY24 Results; Revenue rises by 151% YoY!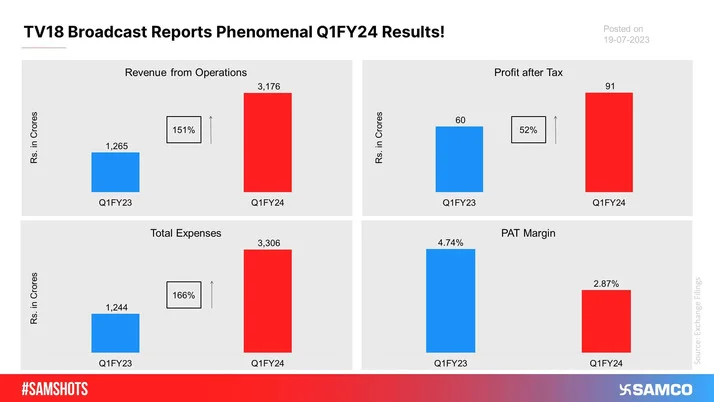 Metropolis Healthcare declared its performance update for Q1FY24. The Wellness Premium segment is delivering promising returns.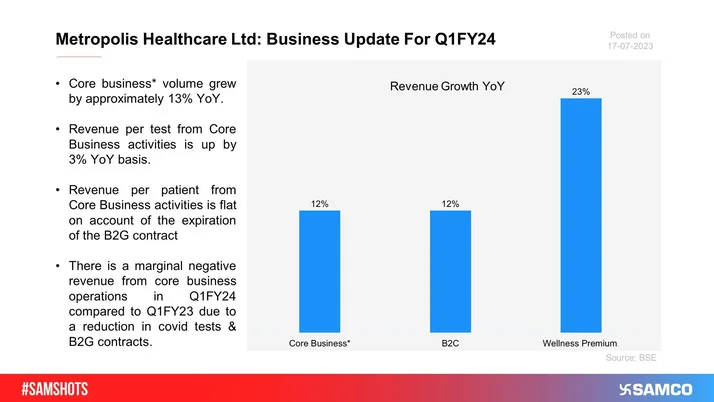 Himadri Specialty Chemicals Ltd declared its results for Q1FY24, here's how the quarter went ~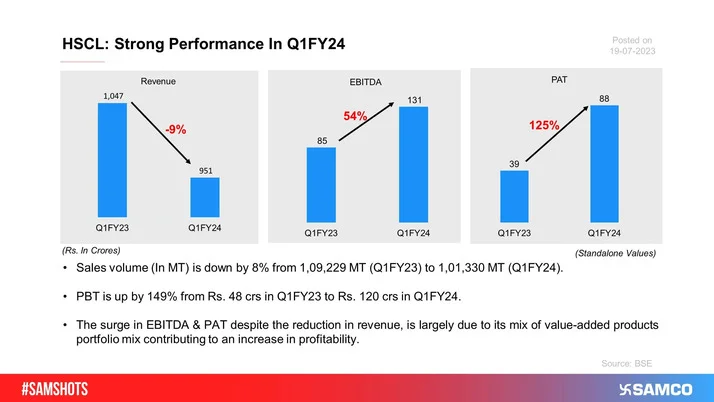 The below chart displays the Q1FY24 results of JSW Energy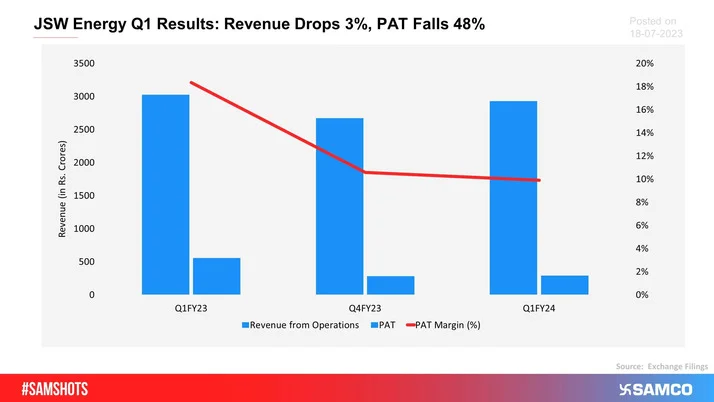 Dalmia Bharat reported its Q1FY24 results and the company failed to impress the investors as the share prices plunged by 4%.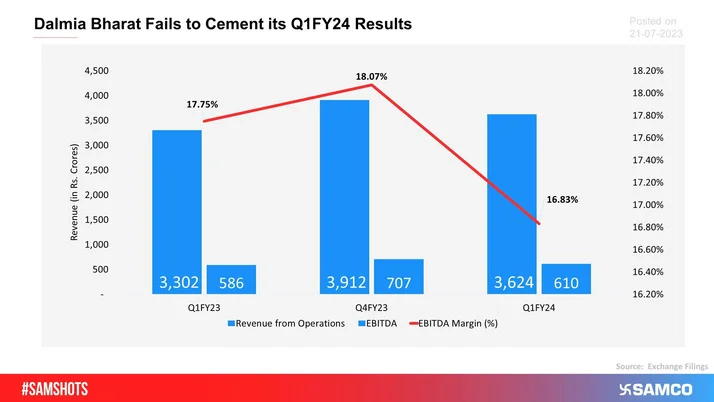 Indices
Indian Investors Web Searching Options Trading Like Never Before!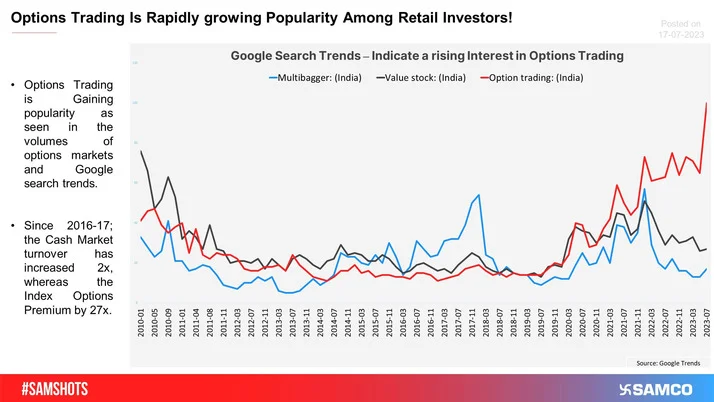 With the increase in equity allocation in EPF, ETF investments tend to grow by leaps & bounds. Further, allowing private players would help both the top & bottom lines of AMC to strengthen.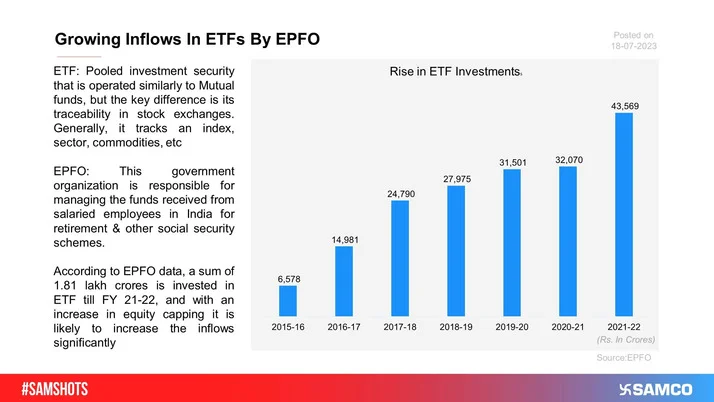 Let's Find the Opportunities in the Market!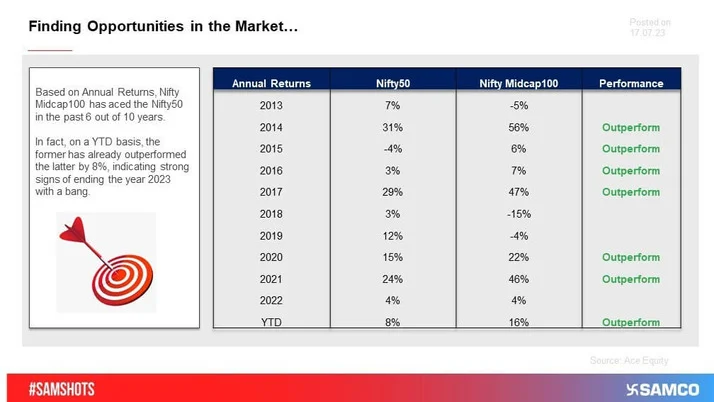 Economy
After remaining net sellers in the year 2022, Foreign Institutional Investors (FIIs) inflows have crossed Rs. 1 lakh crore in 2023. In the first 14 days of July'23, FIIs have net invested Rs. 30,000 crores. The chart below shows the monthly net investments of FIIs in 2023.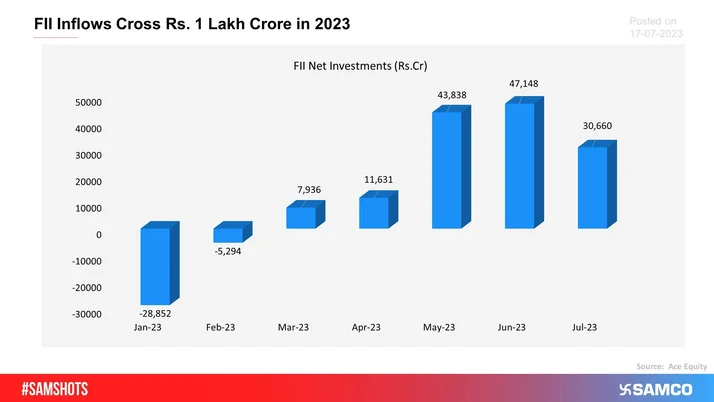 Opportunities
SUNTV gave a trendline breakout on the daily chart on 21st July. It has formed a descending triangle structure on the daily chart.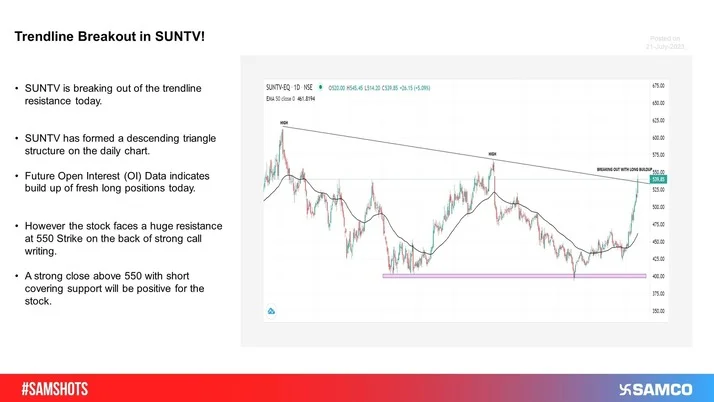 The Relative Strength Index (RSI) in Canfin home is indicating a negative divergence, signaling that the current strength of the uptrend is getting weaker.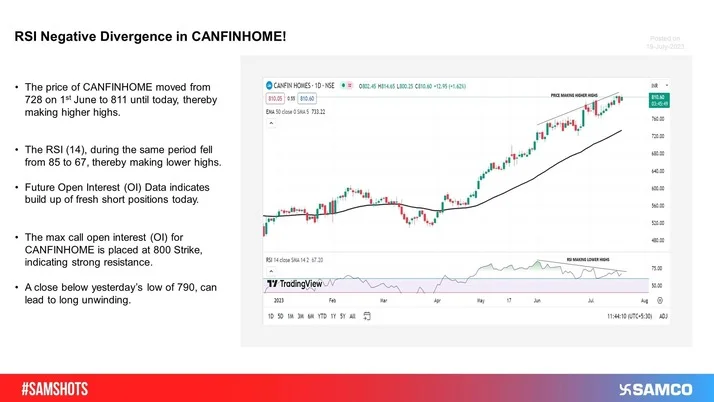 MCDOWELL-N gave a trendline breakout on 3rd July. Later, it gave a trendline retest and bounced from 900 zones.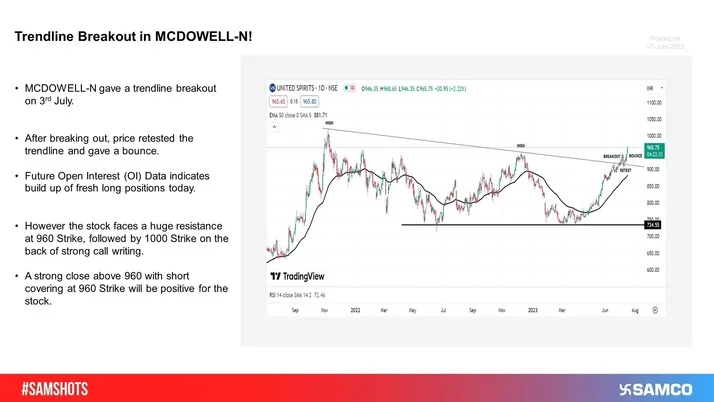 Food for thought
What is your preferred social media? (Source: Visual Capitalist)