The most notable event of the past week was the decision made by the Reserve Bank of India's Monetary Policy Committee (MPC). While this event was anticipated to unfold without major surprises, it managed to introduce some unexpected fluctuations in the financial markets. As anticipated, the Repo rates were changed at 6.5%. However, there were additional developments that caught the market off guard, such as the implementation of Incremental Cash Reserve Ratio (CRR) and upward revisions in inflation projections. These surprises had a slightly adverse impact, particularly affecting banks in a negative manner subsequent to the announcement.
In addition to the MPC decision, the markets remained attentive to the release of ongoing quarterly financial results. Ultimately, the Nifty 50 index concluded the week with a decline of 0.45%.
Scroll down to understand more of such market news and perspectives for the week gone by in easily understandable charts.
Stocks
SBI Q1; PAT More Than Doubles But Loan Growth Disappoints!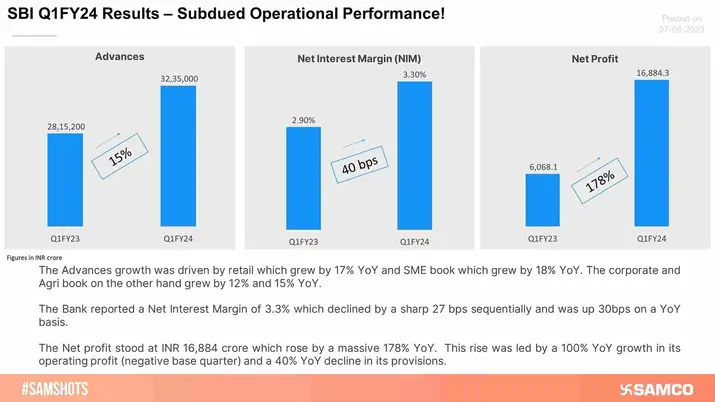 Bank of Baroda Reports Q1 Results; In-Line Performance!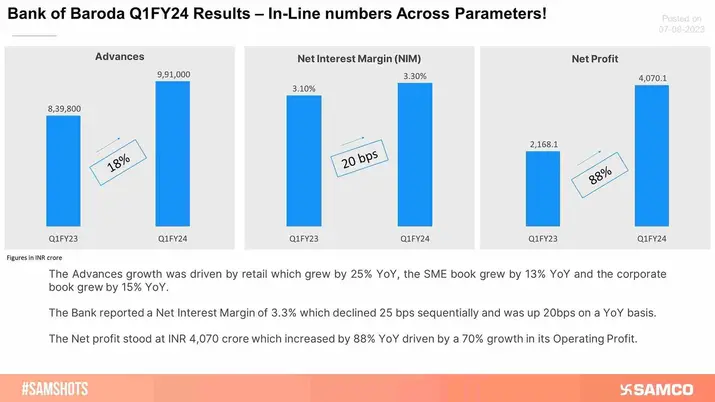 How Did Hero MotoCorp Fare in Q1FY24?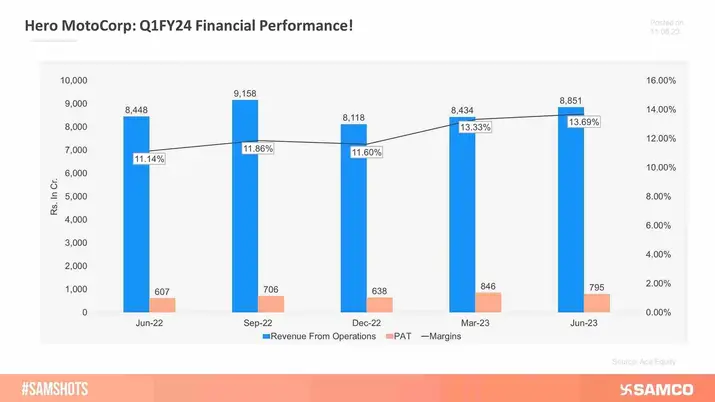 SBI Life Leads the Race In July; Here's How Other Life Insurers Performed!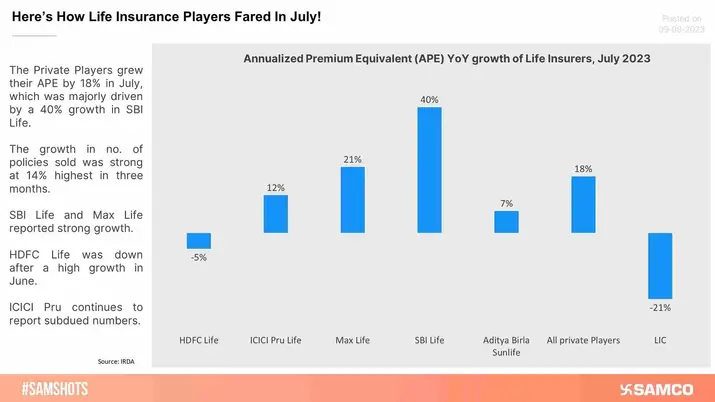 Consumer Companies Rejoice as Raw Material Prices Take a Dive, Margins Jump for Joy!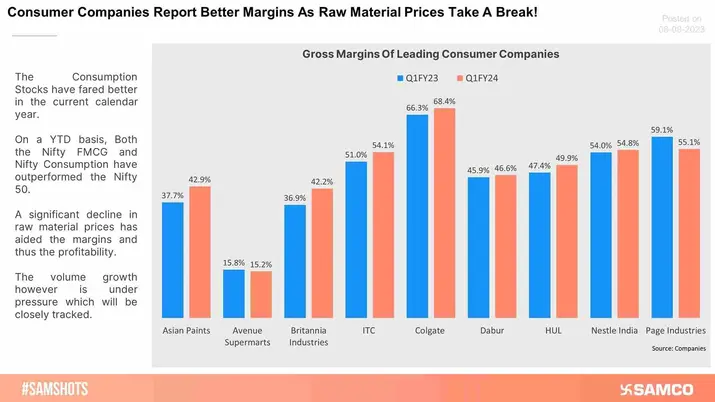 FIIs Bet Big on These 12 Stocks in the Past 4 Quarters!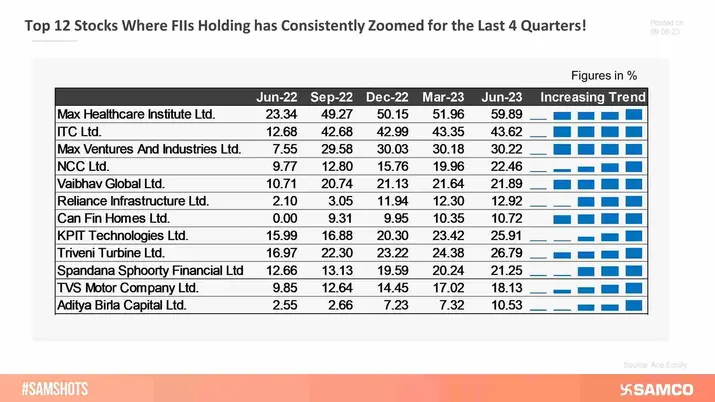 The table below covers a list of 16 companies that made a turnaround from loss to profit in the current quarter.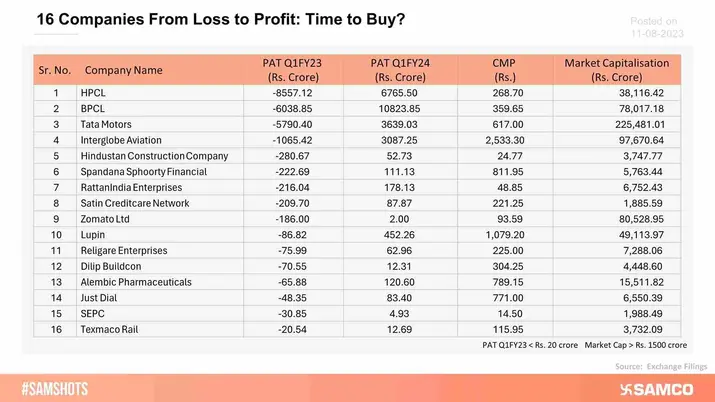 The below chart displays Coal India's performance during Q1FY24.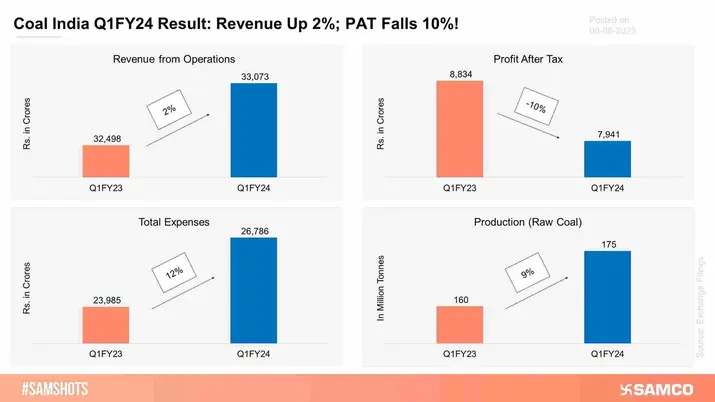 Whirlpool of India reports a muted performance in Q1FY24.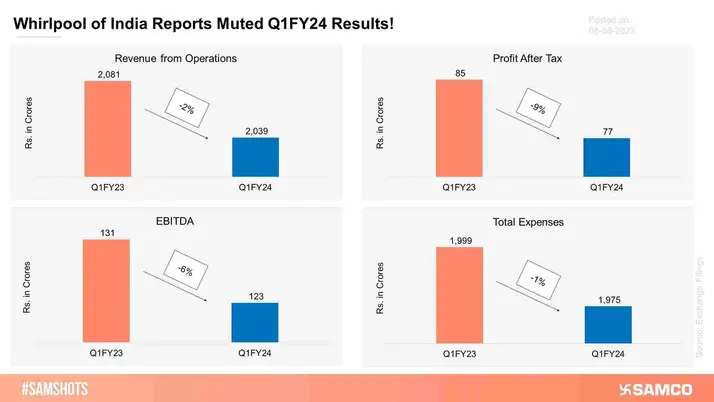 Jupiter Wagons reported blockbuster Q1FY24 results, post which its shares were locked in upper-circuit.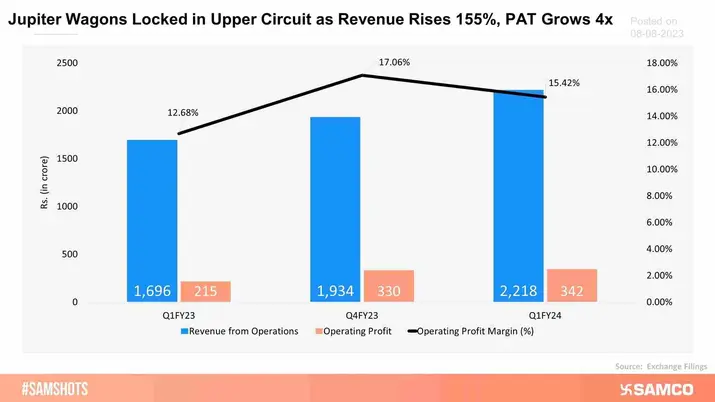 The below chart shows the Q1FY24 results of Data Patterns.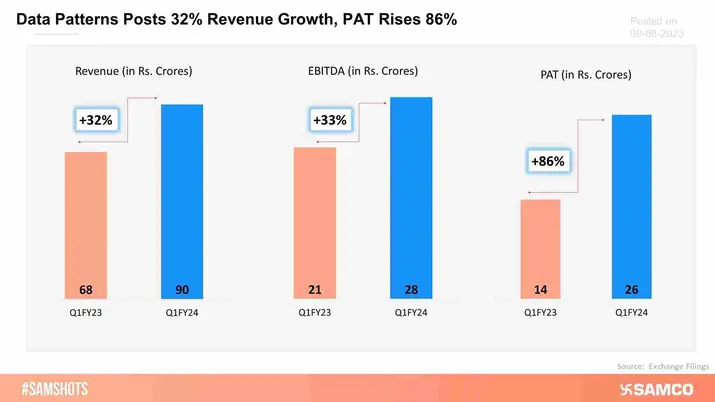 Torrent Power reported both YoY and QoQ growth in Revenue and PAT, but its PAT margins fell.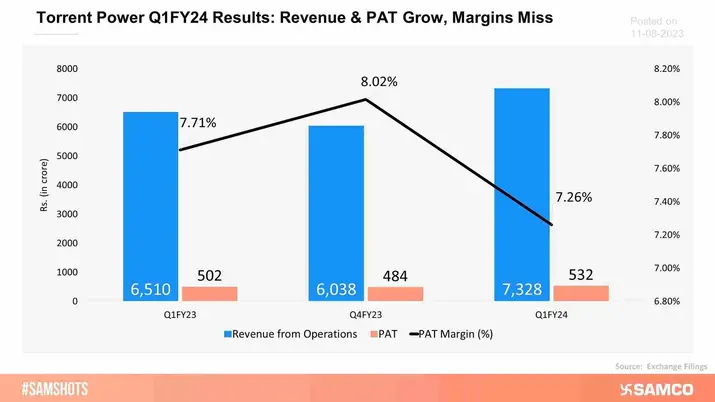 Fortis Healthcare declared its results for Q1FY24, here's how the quarter went: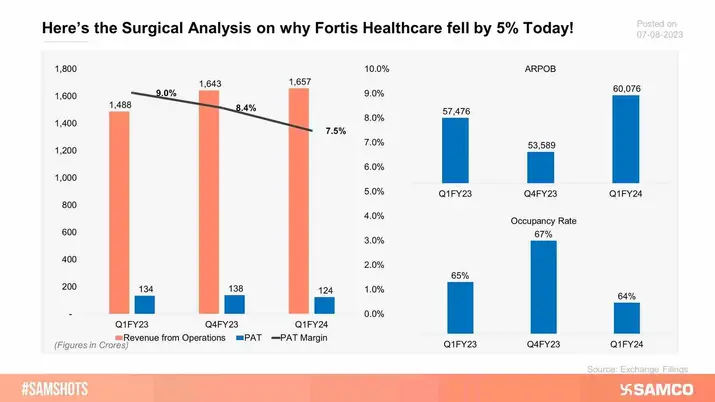 Gland Pharma results update for Q1FY24, here's the company's performance: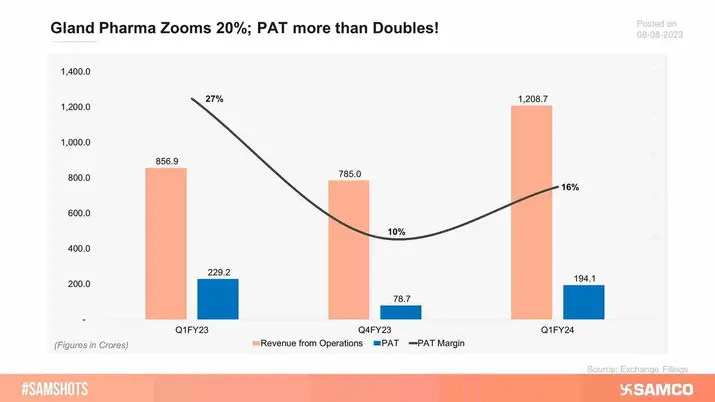 The below chart summarizes the performance of Abbott India Ltd during Q1FY24: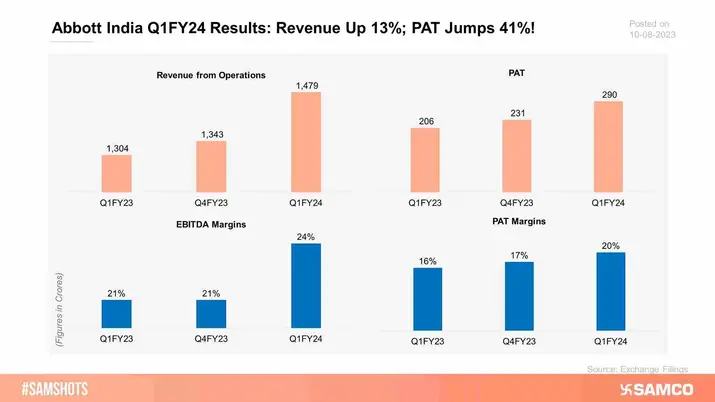 Biocon Ltd declared its results for Q1FY24, here's how the quarter went: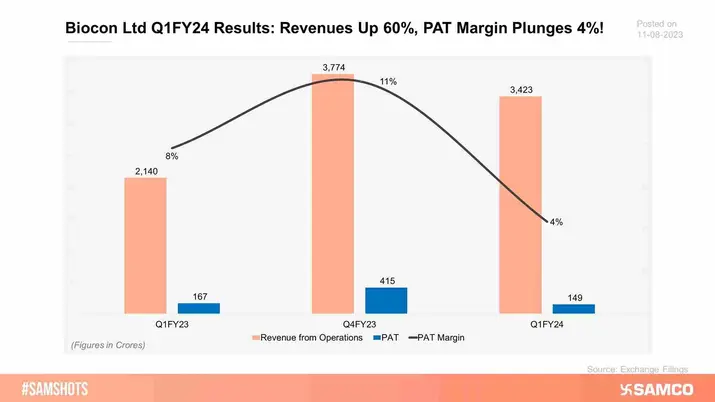 Accompanying chart indicates the business performance of Aarti Industries Ltd during the quarter ended June 2023: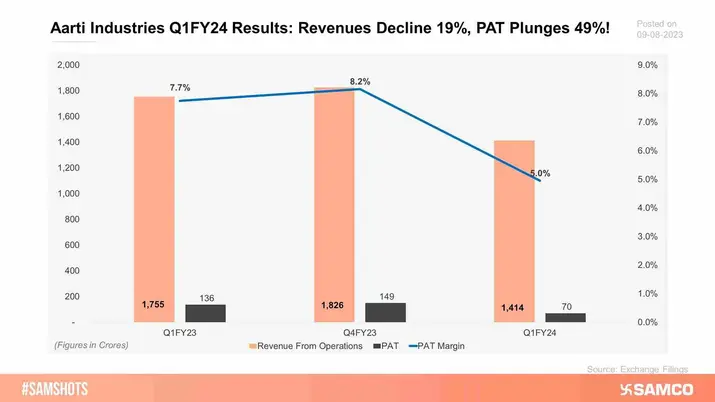 Hindware Home Innovation reports weak Q1FY24 results.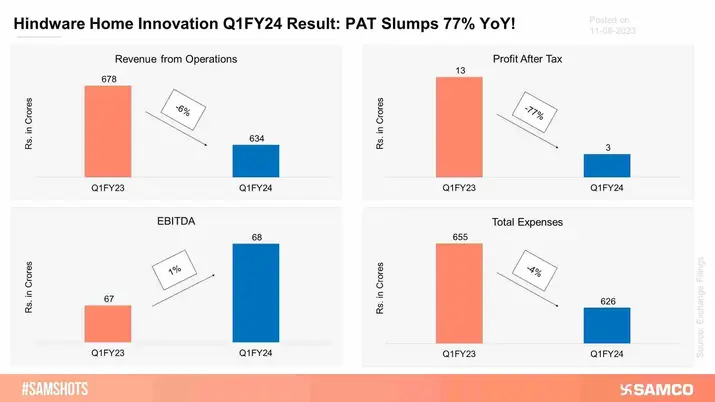 Here's how Welspun Corp performed during Q1FY24.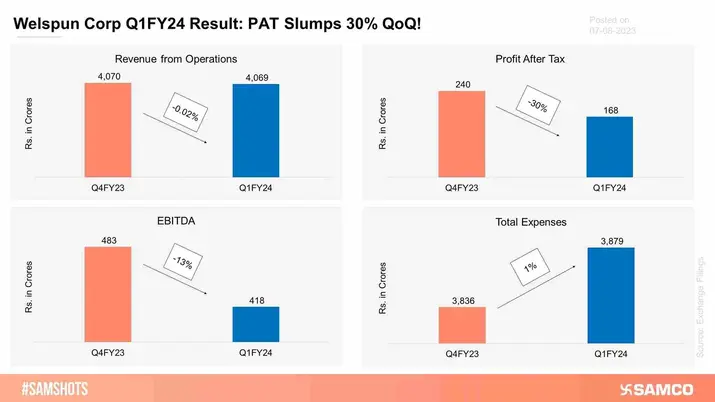 Economy
RBI Keeps Repo Rates Unchanged But Inflation Forecast Increases!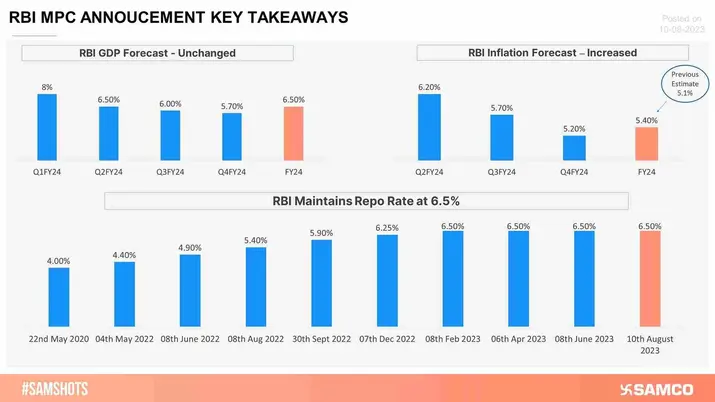 Foreign Institutional Investors (FIIs) turned net sellers in Indian markets after 14 weeks of continuous net investments.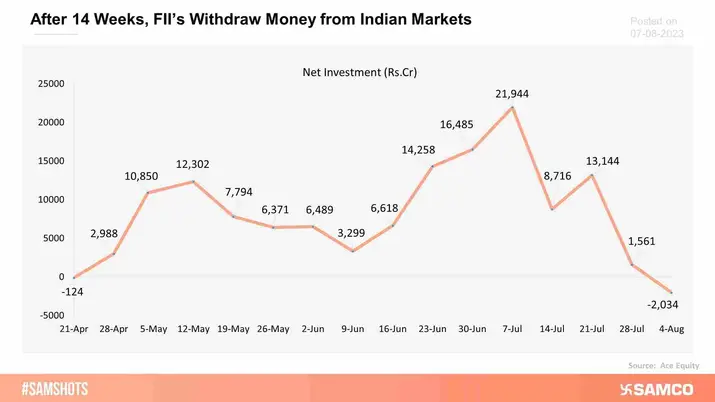 Major Sectors Pumped & Dumped by FIIs in July-23!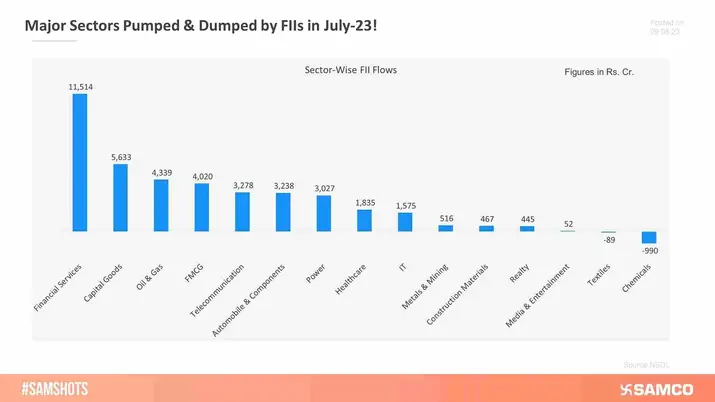 Opportunities
DRREDDY broke out of its 5550-level resistance on the daily chart. The breakout was supported by Long Buildup in Future Open Interest (OI) data.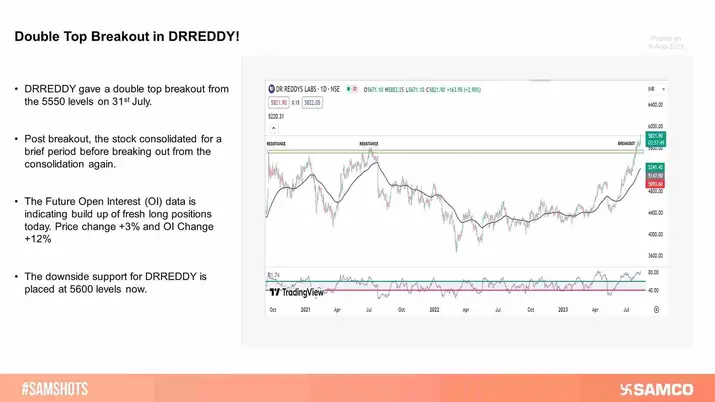 MFSL failed to go past the 870 level on the daily chart since March 2022. It broke out of the resistance this week along with a spike in volumes.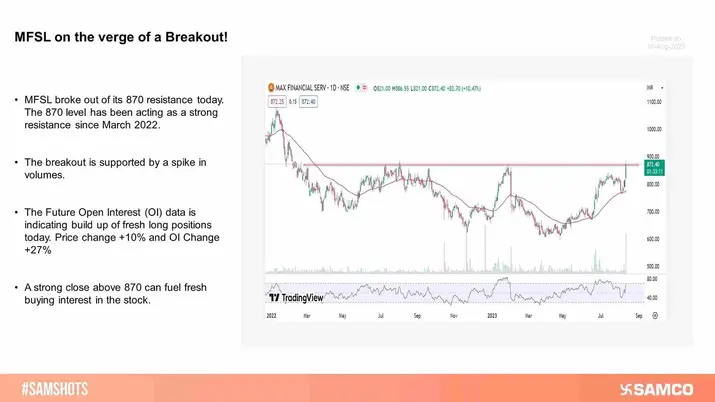 DIXON broke out of its major resistance level of 4670 with a volume spike and Long Buildup support. The recent breakout is likely to fuel fresh buying interest.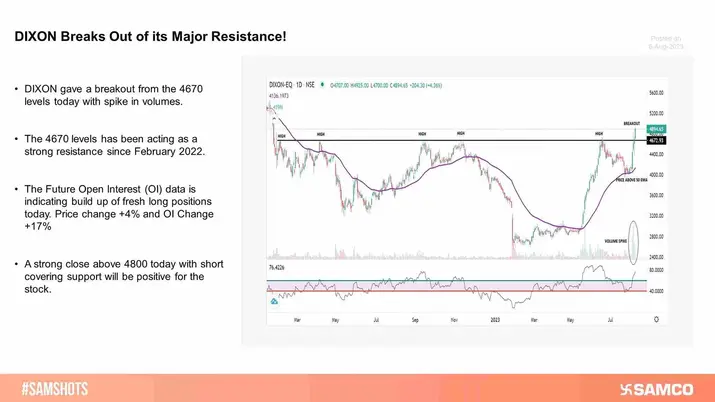 Food for thought
Image Courtesy: SOIC