BTST Trading Explained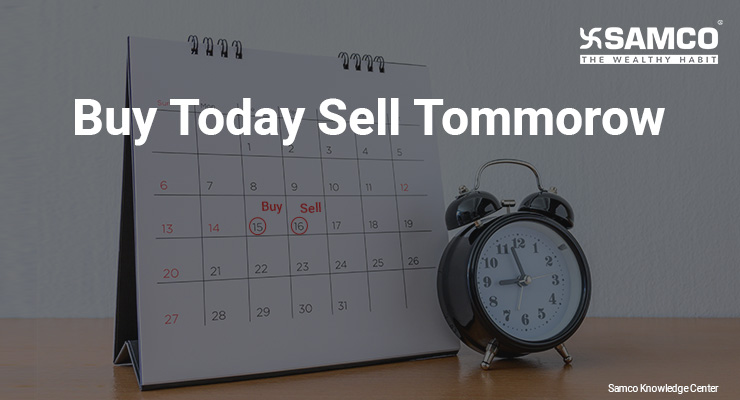 "Buy Today, Sell Tomorrow" trading is a trading facility wherein traders can sell the shares before delivery (or before the shares are credited in the Demat account).
In the normal trading process, delivery shares are credited in the demat account on T+2 days (T being the day of order execution). You cannot sell shares before delivery in normal trading. However, with BTST, you can sell shares on the same day or the next day. This helps traders to benefit from short-term gain or loss in the stocks.
How to do BTST trades at Samco
Select the CNC (Cash and Carry) product type on your trading terminal to carry forward your equity positions.
Note:- In accordance with the new trading margin rules implemented on Sept. 2020, if investors sell their shares before delivery, 40% of the realized sale value cannot be used for stock purchases or fresh F&O positions on the same day.
Refer to blog for more info:-https://www.samco.in/help-support//article/changes-in-trading-margin-as-per-regulatory-requirements-september-2020/
To experience BTST trading, open a Free Samco A/c today.
Was this article helpful?
Share