Using the Samco App you can transfer and withdraw funds from and to your SAMCO account with the touch of a button.
To transfer or withdraw funds, first click on the Accounts Option on the bottom right of the app after logging in the app.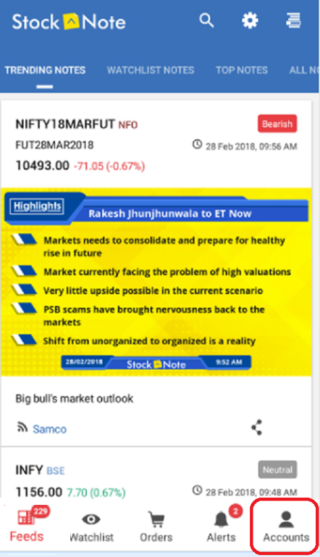 Then Click on the "Manage Funds" button (which is the second option in the "My Account Menu")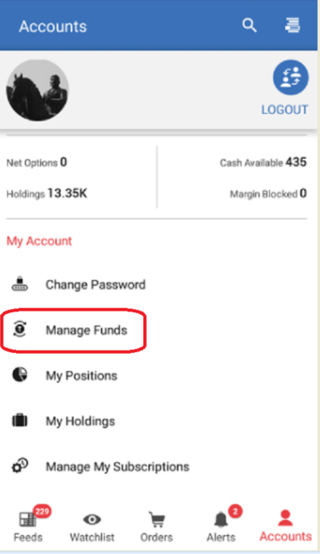 Next, select whether you wish to "Transfer Funds" to the SAMCO account or withdraw funds. Let's click on "Transfer Funds" first.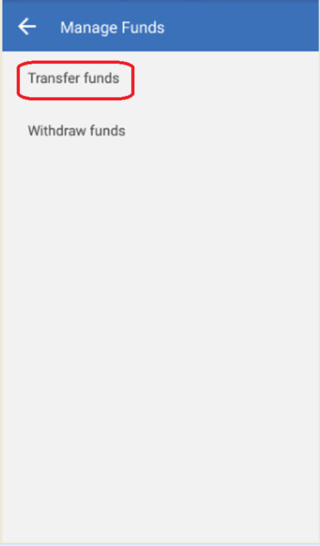 This will redirect you to the Payment Gateway page. Here you can select the segment in which you wish to transfer the funds (Equity or Commodity).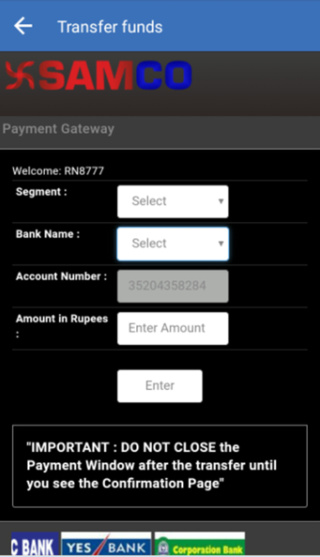 Select the Bank account with the TPV facility availability (If your registered bank is not shown here you need to do an NEFT or RTGS transaction – refer this article ).
Enter the amount you wish to transfer and click on Enter. This will redirect you to your banks net banking page from where you can complete the transaction through Net Banking.
For Withdrawal of Funds, on the manage funds page select the second option "Withdraw Funds".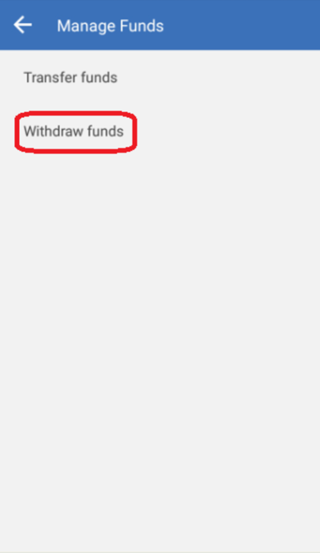 On the next page, enter the amount you wish to withdraw and click on submit button.

For more articles on StockNote app visit StockNote section on Knowledge Center You can also find many useful articles on trading, investing and market knowledge, visit our Knowledge Center section.
Watch this video to understand how to transfer funds using StockNote App
Was this article helpful?
Share