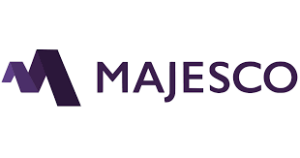 Majesco Ltd has recently announced a bumper dividend of ₹974/share which is a reward of around 19,500% to shareholders. While this seems like a lucrative sum to earn in such a short time, investors looking to get into the stock need to consider the fact that the stock has already seen a huge run up, leaving little upside. Also, it will no longer have any business activity since it sold its core business in the US back in September. Hence, we would advise investors to avoid getting into the stock at current levels.
In September, Majesco Ltd sold its US business to Thoma Bravo, a PE firm for an agreed sum of US$16/share. The deal boosted Majesco's cash value by around US$512 million (towards ~32 million shares). The Company has decided to reward its shareholders post this sale and has thus announced a dividend to the tune of ₹974/share.
But post the stake sell in the US, its business operations seem to be unclear as the Company's core operations were based out of the US. Its management also reiterated the same and added that the company does not plan to further businesses following the sale.
Now once the dividend is distributed, the company will have an effective value of about ₹8/share (based on the closing price of ₹982/share on 15th December 2020). Along with this, Majesco will continue to hold around ₹103 crore of cash reserves while real estate assets will be monetised. The monetised amount is also intended to be given back to shareholders over a period of about one year.
Based on the above calculation, a shareholder can make about ₹974/share from dividends and the remaining amount from cash balances and other assets, leaving a low upside from these levels over a holding period of one year. (since the sale of other assets will take one year to complete).This amount could be earned if everything goes as per plan.
Since the company will cease to have any business from hereon, the share prices will become highly speculative and won't be backed by any business which will further add to risks for investors getting into the stock at these levels. Therefore, we advise investors to take an informed decision after considering all these facts and risk/return characteristics of the transaction before jumping into the stock.
Was this article helpful?
Share