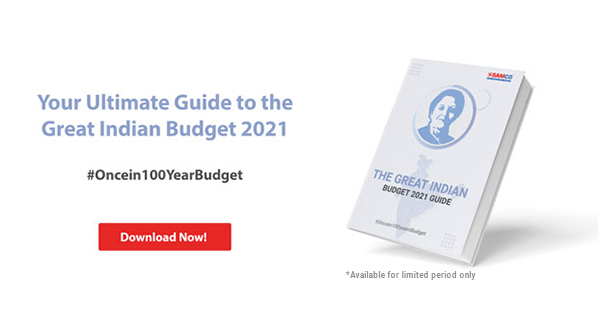 The Union Budget is just a few hours away from us now. Finance Minister Nirmala Sitharaman wants to see a budget never seen before in the last 100 years.
What will the budget be? Will she cut income tax rates? How will she bridge the gap between income and expenditure? Will she introduce a Covid cess?
The answer to all these questions will be revealed only on February 1 at 11 am. Meanwhile, you can prepare to capture profitable opportunities that the budget might bring.
Budget day brings along volatility in the markets which is food for traders and investors. You can capture these opportunities if you are well-prepared.
We will help you prepare for the budget and understand every aspect with The Great Indian Budget Guide 2021.
This guide is divided in three parts. First part will help you Know Your Budget in a better way.
Do you know who presented the first ever budget?
Which FM has presented maximum number of budgets?
Who gave the longest budget speech?
The first part will answer all the above and several such questions. We bet you will be surprised to know so many interesting things about the budget.
In the second part, we delve deeper in to the Key Numbers in the Budget.
What is Fiscal Deficit?
What is Direct Tax?
What are major subsidies provided by government?
The second part will answer these and several other questions in a simple and easy to understand language. We are confident that once you go through them you will be able to understand everything the FM says on Monday.
Last and the most important of all for traders and investors is Sectors and Stocks in Spotlight.
Do you know how does market react a month before and after the budget?
Sectors which are in finance minister's radar
Stocks which could be buzzing on budget day
The last part will help you figure out how budget directly affects various sectors and stocks within them. As traders and investors, you will find this guide full of insights which will help you take better informed decision.
Was this article helpful?
Share