Modes of Mutual Fund Transactions:
Now you can hold your mutual fund transactions in Physical Mode when Investing through RankMF. You get two options to hold your mutual fund units :
Below is a tutorial on how to place an order through physical mode. Follow the simple steps and you are on the Sahi path to choose Sahi Mutual Fund:
1. Log in to the RankMF platform using your User ID and back-office password.
2. Click on your User ID at the top of the page and click on 'My Account'.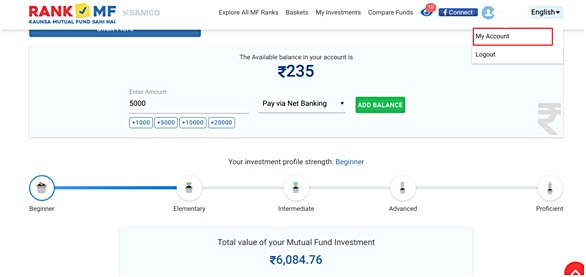 3. You shall see your 'Investment Account Info' on this page along with the 'Transaction Mode'.
4. Select the physical mode, and click on 'Submit'.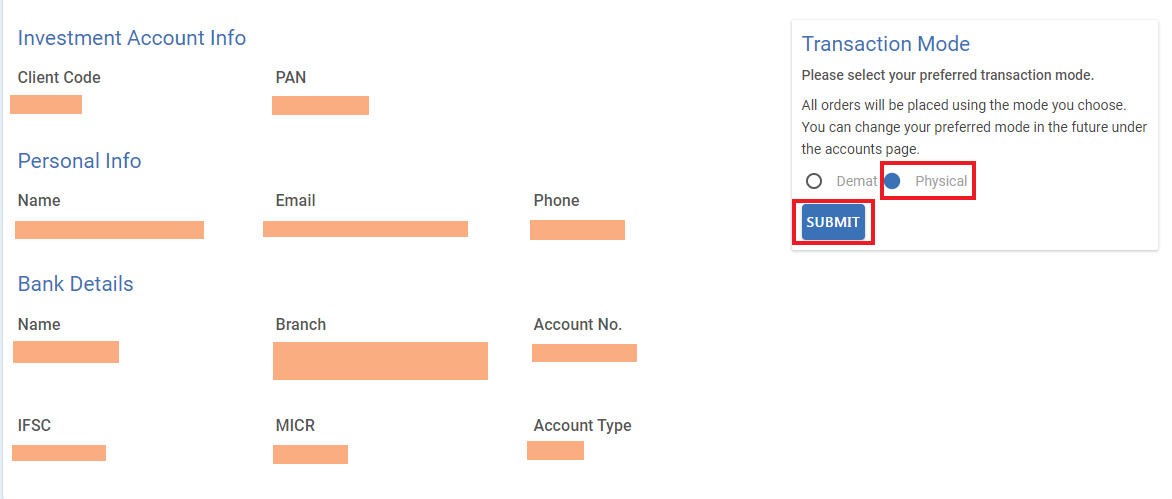 5. Confirm the mode by clicking on 'Yes'.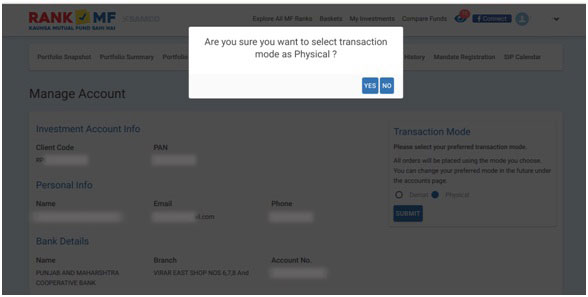 6. Then you need to sign in the signature box below, either with your mouse or in case you have been using your mobile phone for the entire process, you need to draw your signature using your finger/stylus. Confirm the signature by clicking on 'Submit Signature'.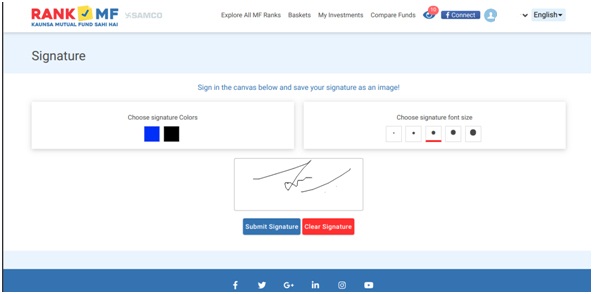 7. Confirm the mode by clicking on 'Yes' and you're done!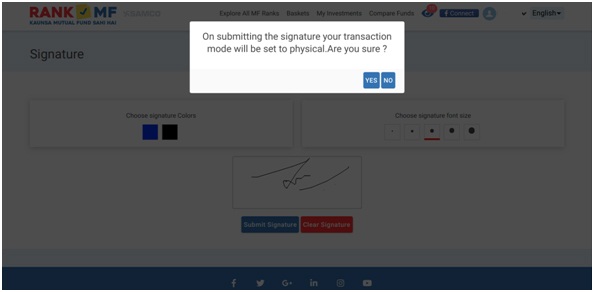 To know more, click on Demat & Physical form of Mutual Fund Investment and for information on investing in mutual funds, stock trading and useful related articles, visit RankMF.com.
Was this article helpful?
Share