Usually, discount brokers collect 100% margin for delivery trades. they don't consider giving leverage for delivery transactions. but not at Samco, though we are into the discount broking space, we employ good leverage for delivery trades. Before talking about the product CashPlus let us first discuss about equity delivery leverage:
What is equity delivery leverage?
Equity delivery leverage is when your stockbroker funds your equity delivery trades at an agreed rate of interest. Equity delivery leverage is used to buy shares today and pay for them at a future date. This facility opens up a huge opportunity to buy stocks at a specific price and date without paying completely for it.
What is CashPlus?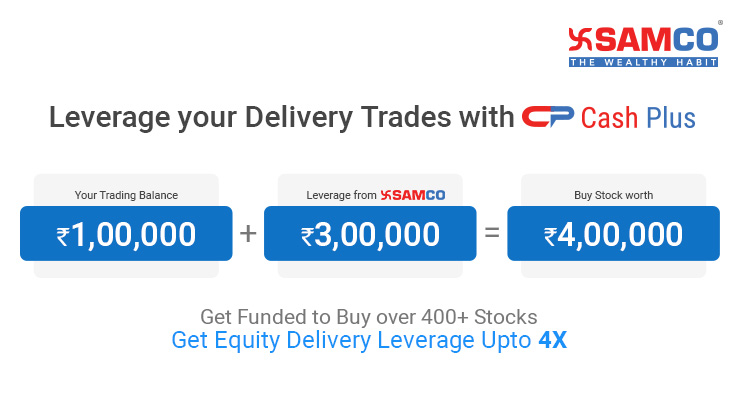 Samco offers a host of leverage products to investors and traders, one of them is CashPlus. CashPlus enhances your equity delivery buying leverage.
CashPlus is Samco's equity delivery leverage product that allows investors to get up to 4X margin against cash in over 400+ stocks for equity delivery trades. In simple terms, if you have Rs.1,00,000 cash balance in your Samco ledger account, you can buy stocks in delivery for up to Rs. 4,00,000 with a CashPlus subscription.
You can carry forward your Delivery Trades Ad Infinitum as long as your margins remain within the prescribed limits.
How can clients subscribe to CashPlus??
Clients can subscribe to CashPlus by following the below steps:
You must log in to your Samco Back Office & subscribe to CashPlus. There is a yearly subscription fee of Rs.1,000 to use CashPlus.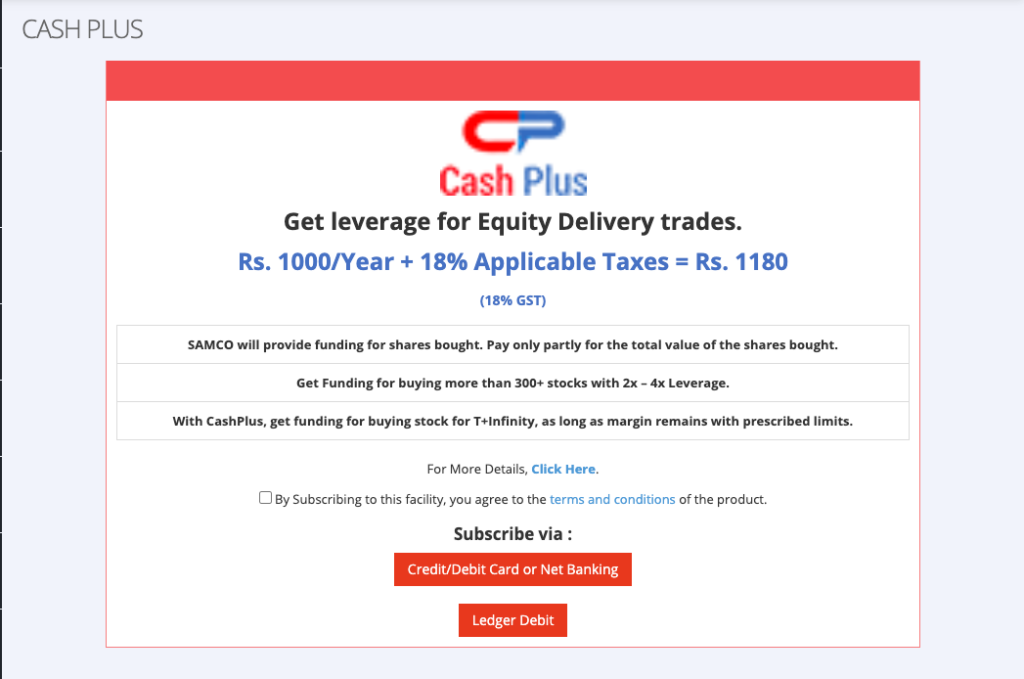 2. Check the option and agree to the terms and condition, click on credit/debit or net banking if you wish to play online or you can also do this from you ledger account.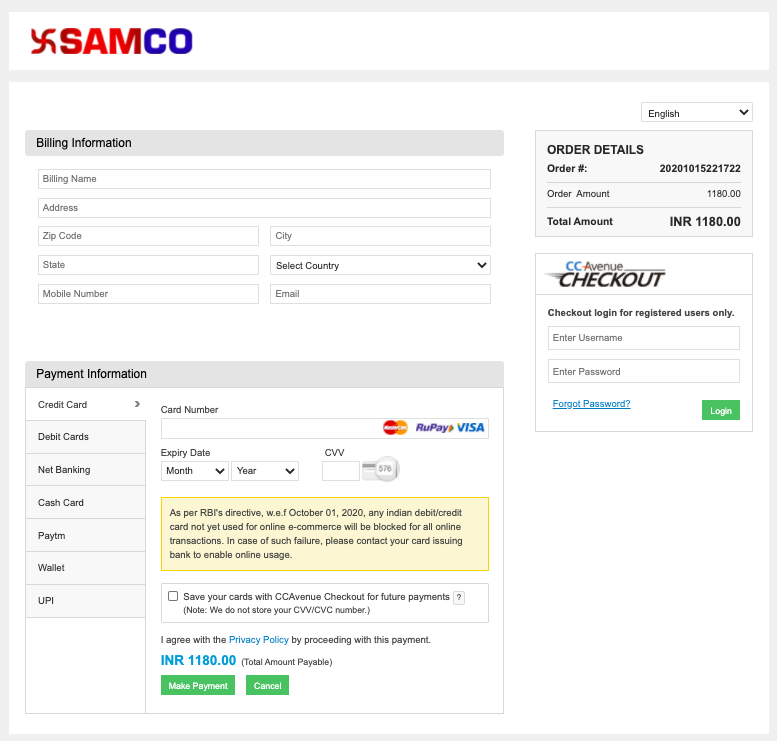 By filling the above details and submitting them, you can subscribe to CashPlus.
How to start trading with CashPlus?
You must log in to your Samco Back Office & subscribe to CashPlus. There is a yearly subscription fee of Rs.1,000 to use CashPlus.
Calculate the number of shares you can buy with the funds in your account using the CashPlus Leverage Calculator.
Then log in to your StockNote, select the share you want to take delivery of & instead of using product code-"CNC", use the product code-"NRML".
Note: In the case of Call-N-Trade, kindly inform the Dealer that you are using CashPlus & ask him to place an order using the "NRML" order code.
In case of stocks bought under CashPlus subscription stocks bought on the NSE can be sold only on the NSE & stocks bought on the BSE can only be sold on the BSE.
Effects of all Corporate Actions such as Dividends, Splits, Bonus Shares, etc will accrue to the Client i.e. YOU.
What are the charges for CashPlus?
There are two types of charges in CashPlus:
Subscription charges: You can subscribe to CashPlus at Rs.1000/year from Samco Star Backoffice.
Interest on Leverage: An interest of 0.05% shall be levied on the CashPlus leverage utilized.
CashPlus is an exclusive product of Samco, to enjoy the benefit of CashPlus, open a free Samco account today!
Additional Links:
What is StockPlus? and How to subscribe to it?
Was this article helpful?
Share