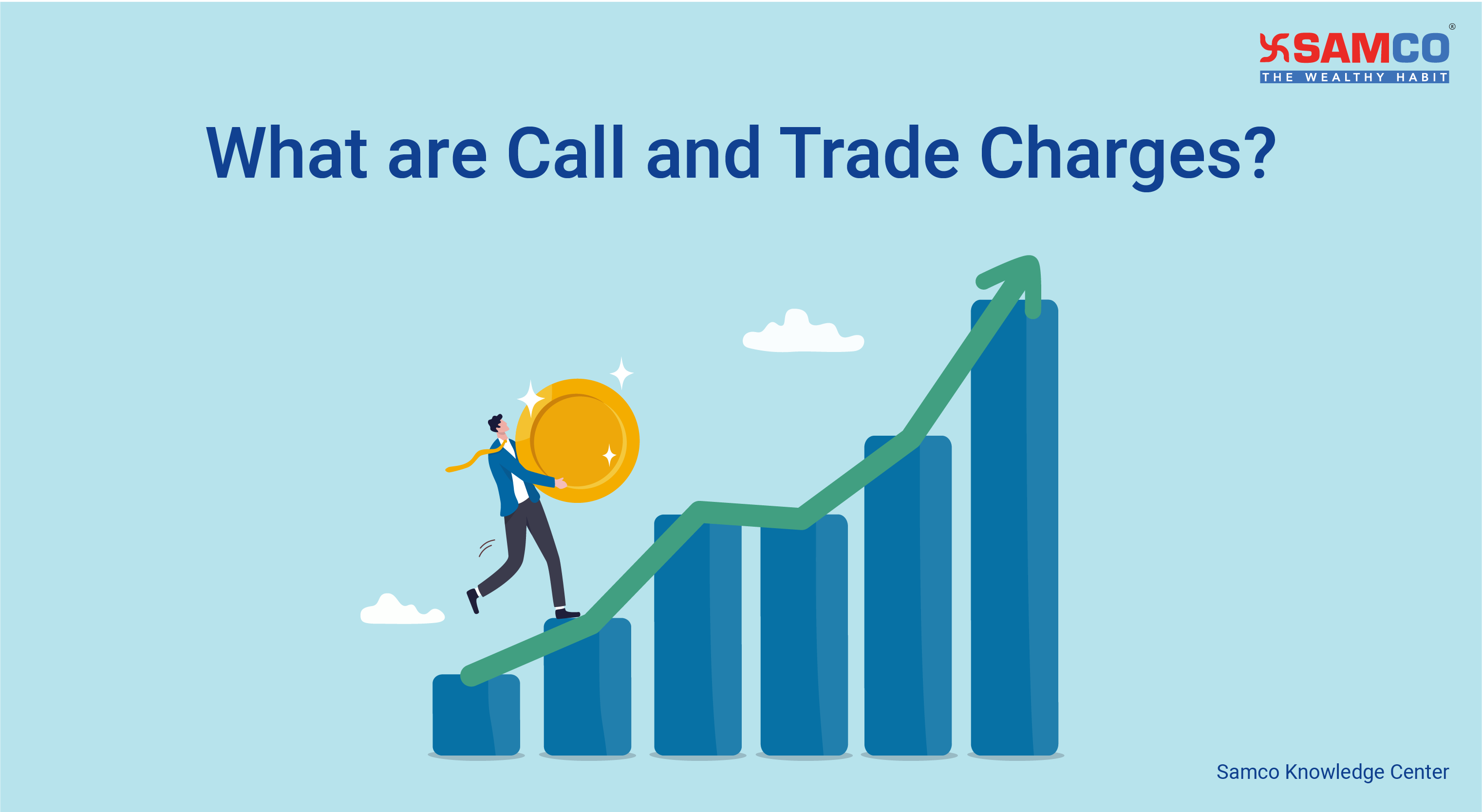 Initially, in the previous year's customers were inclined towards making calls to their brokers and making purchases of their securities and contracts. During that period the
brokerage charges
were relatively high as compared to the current scenario. Due to high brokerage charges earlier brokers could maintain a large number of employees and relationship managers to handle clients on a personal basis.These days due to the improvement and expansion of technology the concept of
online discount brokerage
was introduced. Due to this cost effective methods of broking have been introduced through which the benefits have been passed on to the customers.In the current scenario, here at Samco Securities our customers pay brokerage fees of flat Rs 20 or 0.05% (0.2% for delivery) per transaction, whichever is lower.Through this our customers are saving a lot of money, where initially brokerage fees were eating up a large chunk of their profits.
What are call and trade charges?
Today with technology tasks can be accomplished without moving an inch. Similarly the stock market has also shifted from a physical trading system to a more technological based trading system.Now without a computer or internet access within reach, a person can simply use his phone and make calls to purchase and trade different securities.You have to simply make a call to one of our trading executives and orders are executed as per your instructions.To avail our Call and Trade services you have to contact us at-
 +91 22 2222 7777 | +91 22 6169 9000
Why are call and trade charges levied?
As discussed above, earlier the cost of executing trades via dealers was bundled in the percentage brokerage. However due to the discount broking model with a complete unbundling of prices, customer who do not need this service and execute trades by themselves only a fee per order is charged. Only those customers who need to specifically avail this Trade on Phone service actually end up paying for it thus unbundling the pricing package. You can
calculate the brokerage
exclusive of the call and trade charges at the SAMCO
Brokerage calculator
.
How are Call and Trade charges calculated?
Call and Trade charges are calculated at Rs 20 per executed order. This means that the call and trade charges will be applicable only if the order placed on the phone is actually executed.
How are call and trade charges levied to a Customer?
Call and trade charges are debited to Customers via a Ledger debit in their Samco
Trading Account
. The amount varies based on the number of times the Call and Trade feature has been used per executed order.
What are the other such Non Trade Charges?
There are certain Non-Trade charges that are levied to a customer. They are as follows:
Demat AMC
Demat Transaction Charges in case of sale of shares
You can check the entire
charge list
on the SAMCO Website.