The Top 10 Tips for Forex Trading in India
Do you want to know the best tips for forex trading in India? Of Course you do. In this article, we will explain in detail the best way to trade forex profitably in India.
MS Dhoni is arguably the best captain in the world, but that does not guarantee that he will never lose a match. Similarly, however experienced a forex trader is, there is no guarantee that they won't lose money in forex trading.
There is an unspoken, unwritten law of forex trading, which states that, almost 90% investors will lose money within the first week of forex trading!
Sounds scary right?
But don't worry as we at Samco have come up with the best collection of the top 10 tips for forex trading which will help you become the MS Dhoni of forex markets.
Top tip for forex trading #1: Choose the correct playing 11: Choose the "right" broker
The first step of increasing your chances of winning a cricket match is to select the best players for the match. The most important tip for forex trading is selecting the "right" broker. Your broker should be
Trustworthy
A well established name with decades of experience in the forex markets.
Authorised by SEBI to provide forex trading services.
Compliment your trading style.
Provide high leverage ratios
Have lower spreads and brokerage charges.
Provide 24/7 forex trading at lightning speed.
Samco is one of the best discount forex brokers in India and meets all the above parameters.
[Suggested Reading: Which is the best forex trading platform in India?]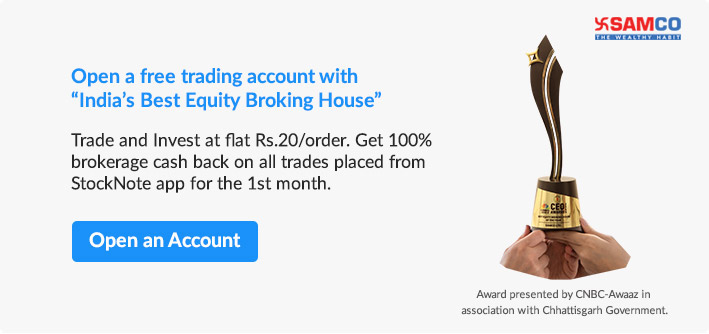 Top tip for forex trading #2: Create a game plan: Strategy is key
Before every match, the coach and the captain decide their strategy. They decide which bowler to play against which batsman, the type of field settings etc. Similarly the second important tip for forex trading requires you to create a clear strategy and game plan which must include:
What do you want to achieve in the trading session?
What trading strategy will you be following in this trading session?
What are your profit goals?
What will be your stop-loss?
What are your risk tolerance levels?
Remember, you are more likely to be rational before you have placed a trade than after a trade. So, keep your action plan ready.
Top tip for forex trading #3: Understand the weather conditions: Study the market
The playing eleven is decided by the teams based on the weather conditions. If the conditions are not favourable for spinners, then the team might not play the spinner.
Similarly, the third top tip for forex trading involves understanding the market conditions. Forex markets are extremely volatile, especially during geopolitical events or tensions. If you are a new investor, with little knowledge of how to deal with currencies during elections or geopolitical tensions, our advice is to simply sit on the sidelines and observe. You don't have to play every ball.
Top tip for forex trading #4: Practice makes a man perfect: Practice your trading strategies.
Whenever India tours another country, they always play a practice game against the domestic team of the opponent country. This practice game helps them understand the playing conditions, the pitch, the crowd etc. Similarly, the fourth top tip for forex trading is to practice.
Practice with smaller amounts or a demo trading account. Practice with various strategies, during various geopolitical events, with varying stop-losses etc. Practice will improve your comfort with the forex markets and will help you become a better forex trader.
[Suggested Reading: The Top Forex Trading Strategies and How to Implement Them]
Top tip for forex trading #5 : Play various shots: Adopt multiple trading strategies.
A great player plays all the shots well, be it cover drive, straight drive or a hook. Many investors fail in forex trading because no matter the market conditions, they implement the same old strategies.
To succeed consistently in forex trading, you will need to implement multiple trading strategies such as position trading, trend trading,day trading and others. The forex markets are ever changing and stale forex strategies won't create you wealth.
Top tip for forex trading #6: Don't try to hit a six on every ball : Start small and slow
Every batsman, from Dhoni to Kohli, will start their innings slow, they will take the time to understand the pitch, the bowler, the swing etc.
The sixth top tip for forex trading is to start with smaller investments, understand the movement of the market, understand the trend, how leverage works, which is the best leverage ratio for you, what will be your stop-loss or profit levels etc. Start with Rs 5,000 as your first trade and then gradually build up your positions.
Take it easy, don't try to become a millionaire on your first day!
Top tip for forex trading #7: Wear a helmet: Maintain strict stop-loss
Stop-loss is the most critical element of forex trading. Trading without a stop-loss is akin to facing a fast bowler, bowling at 156 km/hr, without a helmet!
As a trader, you will make wrong calls and the markets will go against you. So, how do you protect yourself from losing all your money?
You can restrict your losses by following the seventh most important tip for forex trading i.e. implementing a stop-loss.
Let us understand how stop-loss works with the below example:

Mr Kishan, is bullish on the GBP/INR and decides to become a millionaire by intraday trading in the GBP/INR futures. He buys 13 lots against Rs 10,000 in his trading account, getting a leverage of 123 times. But contrary to his expectation, instead of appreciating, the GBP/INR starts depreciating and he starts losing money.
Now, Mr Kishan has 2 options:
Wait and watch and pray for a recovery
Put a stop-loss and book losses.
If Mr Kishan went with the first option, he would have lost almost all his money by the end of the trade as the GBP/INR fell 0.73 paisa in the day. So, he would have wiped off his entire capital.
But Mr Kishan being a smart forex trader followed the seventh most important forex trading tip and put a stop loss at 94.70 thereby cutting his loss at Rs 1,657 instead of losing the entire Rs 10,000.
Remember, bad positions rarely improve.
Top tip for forex trading#8: You can't win all the matches: Accept Failure
Failure or loss is an inherent part of forex trading. You cannot be correct 100% of the time. All traders, even the likes of George Soros, the man who broke the bank of England, have lost money in forex trading.
It is almost impossible to gauge the way the markets might react to news. The market, driven by news, might react irrationally and all your technical charts might go for a toss. Therefore the most important forex trading tip is to accept your failures and book your losses. Remember, Virat Kohli does not hit a century in all the matches, he has gotten out on a duck 21 times.
Top tip for forex trading #9: SWOT analysis : Self-reflect and educate
After getting out, every good player studies his game, understands and fixes his mistakes so as to not repeat them in the future. Likewise, a great tip for forex trading is to do a SWOT analysis - Strength, Weakness, Opportunities, Threats.
Study your trading sessions and understand where you made mistakes and how you can fix them next time. Study the missed opportunities, the wrong decisions. Learning from your past mistakes will help you build strategies to combat various market fluctuations.
Top tip for forex trading #10: Coach is mandatory: Invest in studying technical analysis
Every team needs a coach despite however great a captain they might have. The job of a coach is to help you perfect your craft. In forex trading, your best coach is charts.
While fundamentals influence the long-term prospects of forex markets, technical analysis forms the backbone of intraday and position based trading.
Technical analysis is fact-based and removes the emotional factor from our decision making. Investors often make sound financial decisions when they aren't trapped under emotional stress.
Charts are based on hard facts and cannot be emotionally manipulated. A crucial tip for successful forex trading is to learn technical analysis and make charts your best friend.
The conclusion
To conclude, the above tips will help you create a unique, structured approach to forex trading, but to become a successful forex trader, you need to learn and ace the best forex trading strategies in India.
To implement the above mentioned best forex trading tips, you will need the best forex trading account in India provided by Samco - India's leading discount forex broker.
[Suggested Reading: How to Open a Forex Trading Account]
Don't ever make the mistake of believing that market success has to come to you fast. Trade small, stay in the game, persist, and eventually, you'll reach a satisfying level of proficiency
- Yvan Byeajee
FAQs
Q
How to open a forex trading account?
-
A
With traditional brokers, you are required to fill physical forms and courier them the documents, but with Samco, you can open a completely online forex trading account within 5 minutes by following
these steps.
Q
Can I trade in cash in forex markets?
+
A
Cash or delivery trading is prohibited and illegal in India. You can only trade via
currency derivatives.
Q
Is forex actually profitable?
+
A
Yes. The Forex market is the most liquid market in the world and is rich with money-making opportunities. With sound market knowledge, a good broker and proper risk management in place, the forex markets can be profitable.
Q
Is the forex market bigger than the stock markets?
+
A
Yes, with a 6.6 trillion US Dollars turnover, the forex market is much bigger than the stock markets worldwide.
Q
Which currencies pairs are legal in India?
+
A
In India, legally you can trade in only 7 currency pairs i.e. USD/INR, JPY/INR, GBP/INR EUR/INR, EUR/USD, GBP/USD and USD/JPY.