Having multiple unused Demat accounts in our investment journey can result in unnecessary fees and maintenance charges. To mitigate this, it is advisable to close inactive or zero balance Demat accounts. The process typically involves contacting the Depository Participant (DP), obtaining and completing a closure form and submitting it along with any required supporting documents. By taking these steps, we can efficiently close unwanted Demat accounts and avoid financial burdens associated with them.
Closing a demat account with Samco is easy.
Before closing the Demat account, there are some important things you have to make sure of the following 'NO' checklist:
No SIPs, Stock Basket, Mutual Funds (MFs), etc. linked to your Demat account
No debit/credit balance in your account
No open positions in your account
No holdings in your Demat account and Trading account ( Pool account)
We are sorry to know that you wish to close your account with us, and would like to ask you to reach customer care so we can try our best to solve your concern. However, should you still wish to go ahead and close your account, follow these steps:
Step 1
Open Samco backoffice by visiting URL: https://star.samco.in/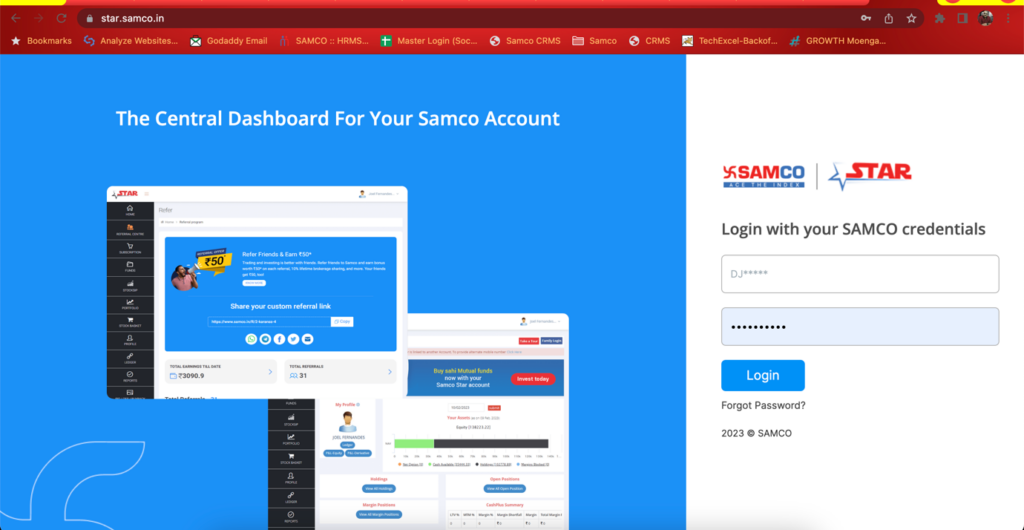 Step 2
Post login (on the right side top) go to My Profile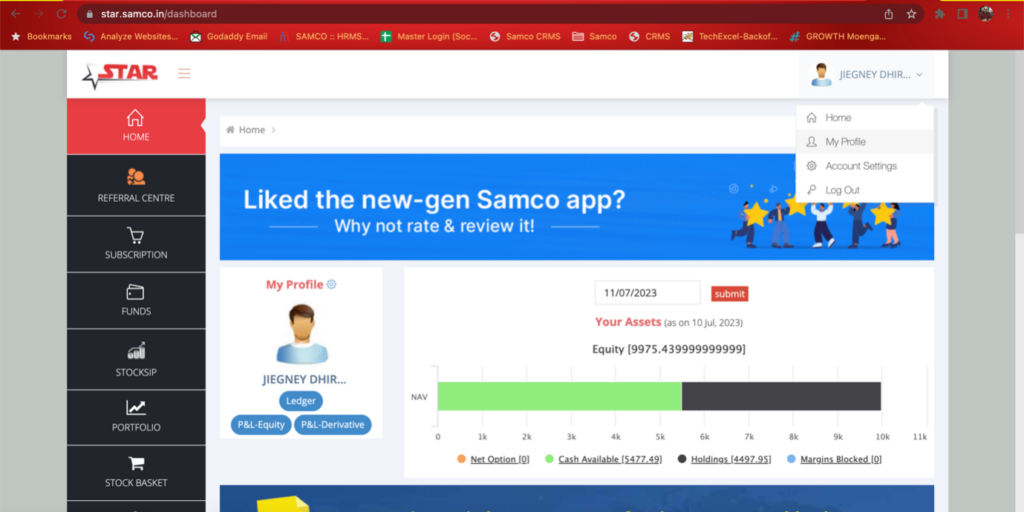 Step 3
In my profile you can see the 1st option as Samco account details, click on the same and scroll slight down & click on Account Closure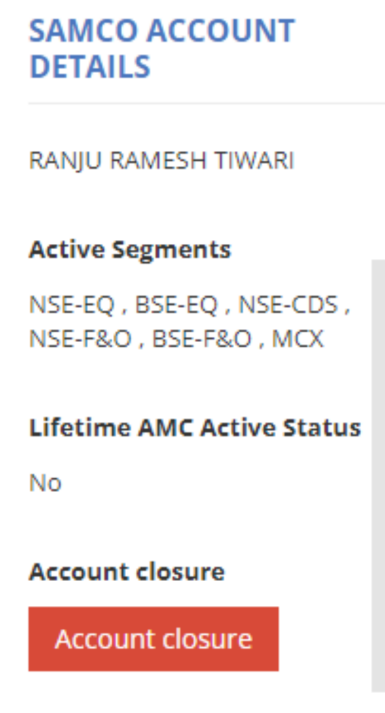 Step 4
Once you verify all the pre-filled section on web-pdf, if all information is correct kindly click on Submit to proceed for closing of account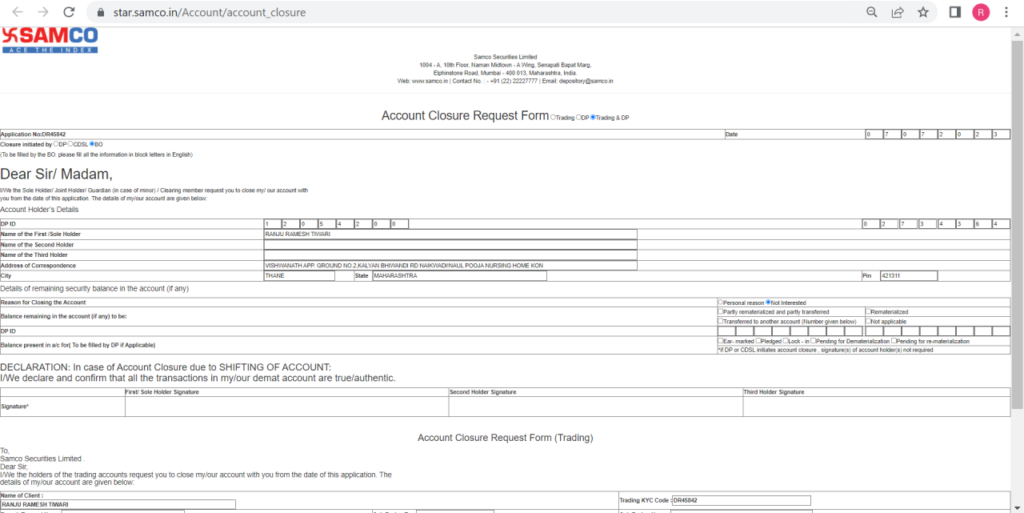 Step 5
You will receive an OTP on your registered email id & SMS on your registered mobile number to confirm the request.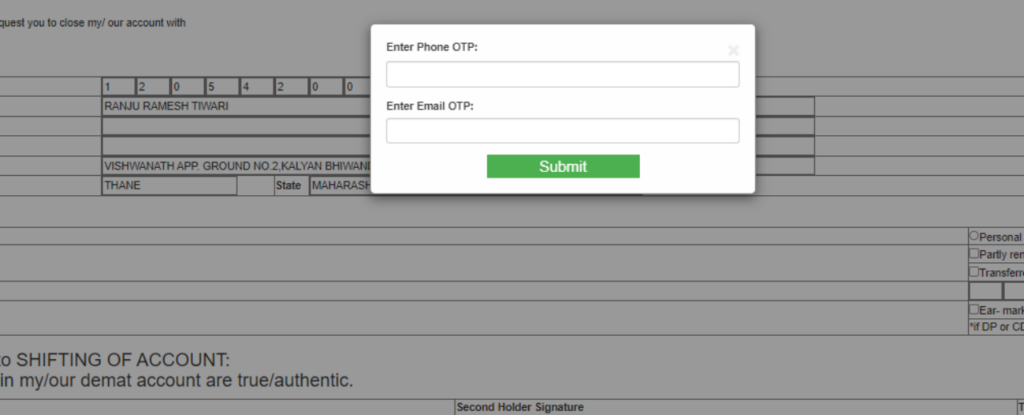 Step 6
Post OTP submission you would be asked to verify yourself via e-sign by entering your Aadhaar number à post which read & accept terms to proceed and click on Submit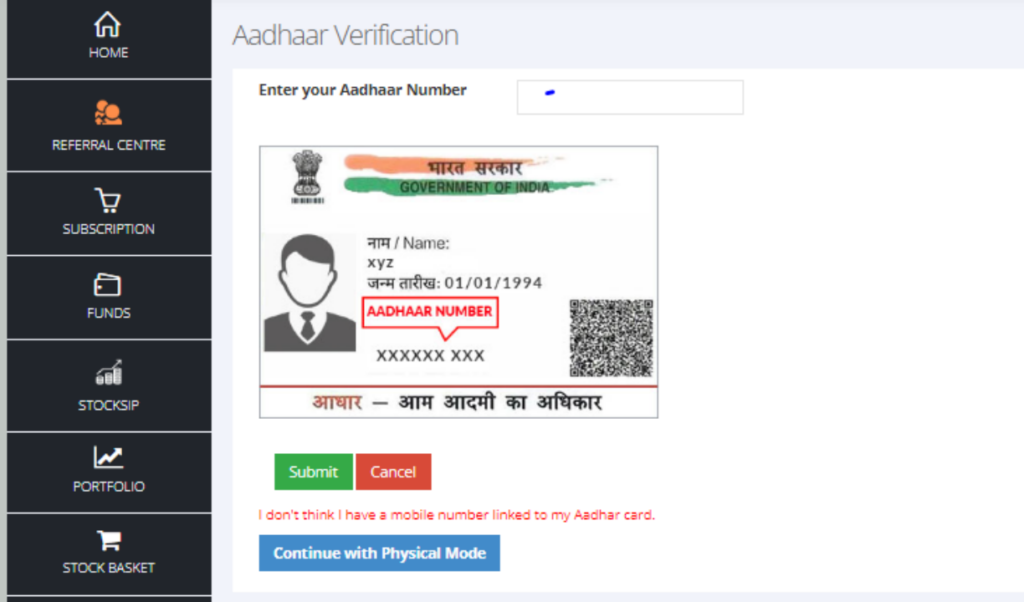 Step 7
Once you verify Aadhaar number & OTP for e-sign & click on Submit your request for account closure form is submitted to us.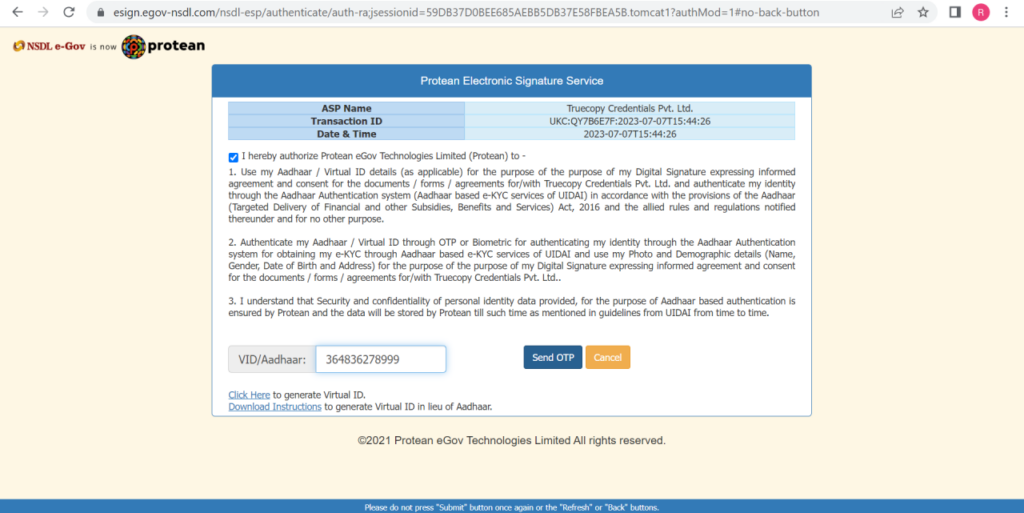 Once the form is submitted you will receive confirmation email with ticket id on your registered mail id, you may be contacted in next 24-48 working hours to validate your ticket.
Note
1. Please ensure that you have fulfilled the above-mentioned conditions before submitting your account closure request.
2. Please note that it may take up to 7 working days to process your request post receiving confirmation call from our end."
Was this article helpful?
Share