Web Samco Watchlist 
You can customize or conveniently set a watchlist on the Web Samco.
After logging into Web Samco, click on the Settings symbol (besides the Trending notes).
Steps to Change Settings of Web-Samco Watchlist:
Sort By;

Add Symbols;

Remove Symbols;

Rearrange Symbols;

Edit Column;

Edit Watchlist group;

Add new Watchlist Group;

Set as Default Watchlist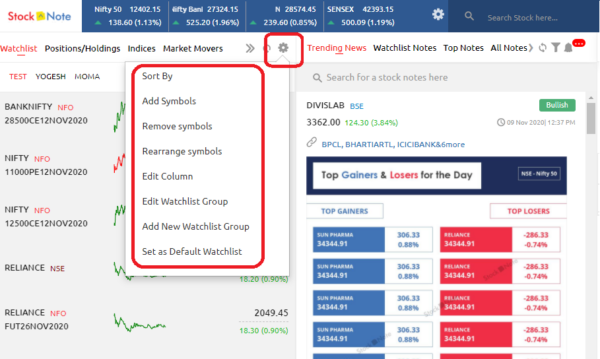 1. Sort By: You can sort your Watchlist stocks in any of the following manners:
Alphabetical;

LTP (last traded price);

Change (sort by price change);

Change % (sort by percentage change).
.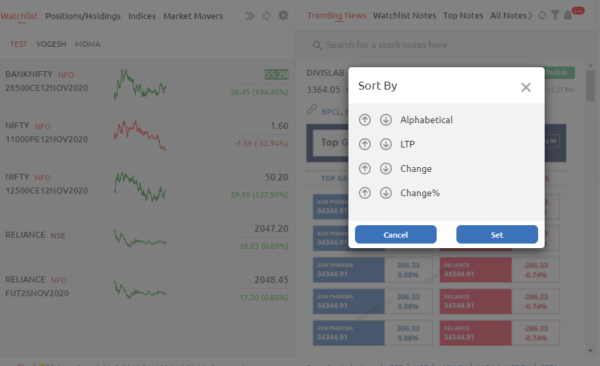 2. Add Symbol: Search for the script/ instrument of your choice and add it to the watchlist by clicking on the + icon beside the scripts.


3. Remove Symbol: To remove unwanted scripts from your watchlist, select the scripts and click on the Remove button.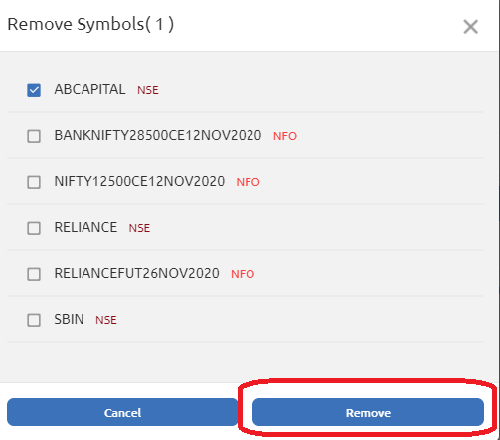 4. Rearrange Symbol: You can rearrange scripts in your watchlist, long-press the scripts (by the stacked lines), drag to the desired location, and then click on the Save button.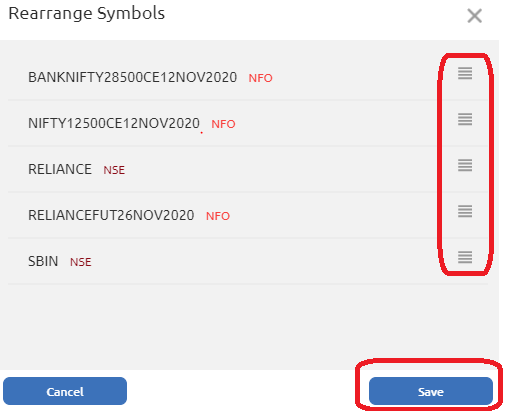 5. Edit Column: You can choose from the list of available indicators and widgets for easy accessibility on the watchlist window. You can choose from the following:
Line Chart

Volume / Value

High/ Low

Previous Close/ Open

OI/ OI Build up

OI Build up absolute/ OI Build up%

Bid price (Qty)/ Ask price (Qty)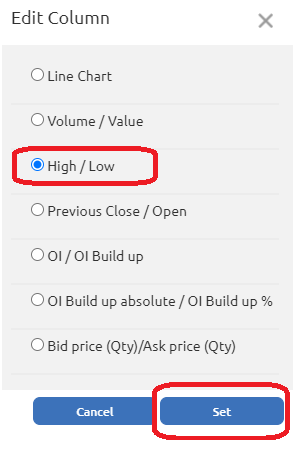 6. Edit Watchlist: Select the unwanted watchlist and click on the Delete Group button.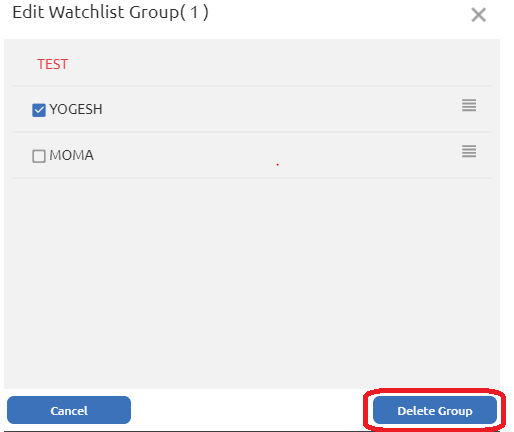 7. Create New Group: You can create a new watchlist with the help of this option. Enter the name of the new watchlist and click on the Save button.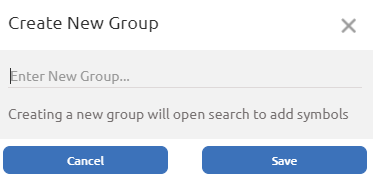 8. Default Watchlist Group: You can change the default watchlist with this setting. Select the watchlist and click on the Set button.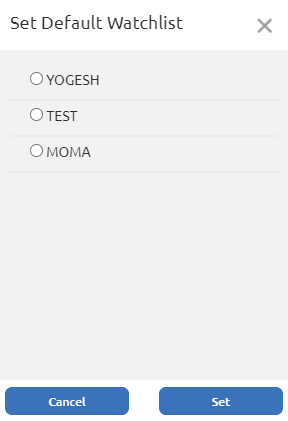 Now you can customize and organize your watchlist as you wish.
Watch this video to understand the Samco Watchlist

If you wish to experience the Samco Web platform, open a free Samco demat account today. 
Was this article helpful?
Share