At the time of order placement, many a time we fail to calculate the required margin for trade, which often leads to order rejection.
To know how to calculate the required margin for Delivery, Equity Intraday, Futures, Option (writing/ selling), Commodities & Currency, you can refer to the Margin Calculator.
There is another option to calculate the margin requirement for trade in the Web Samco. Follow the below steps.
Step 1: Login into Web Samco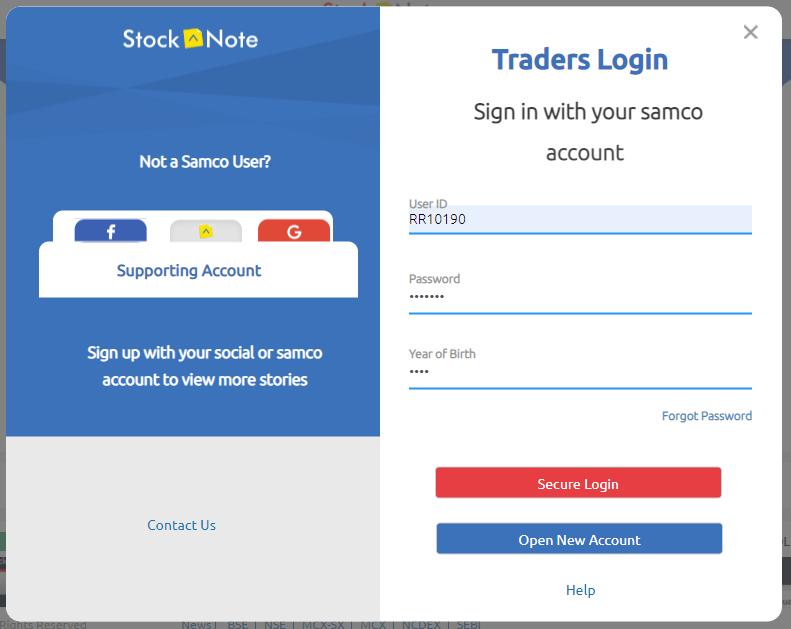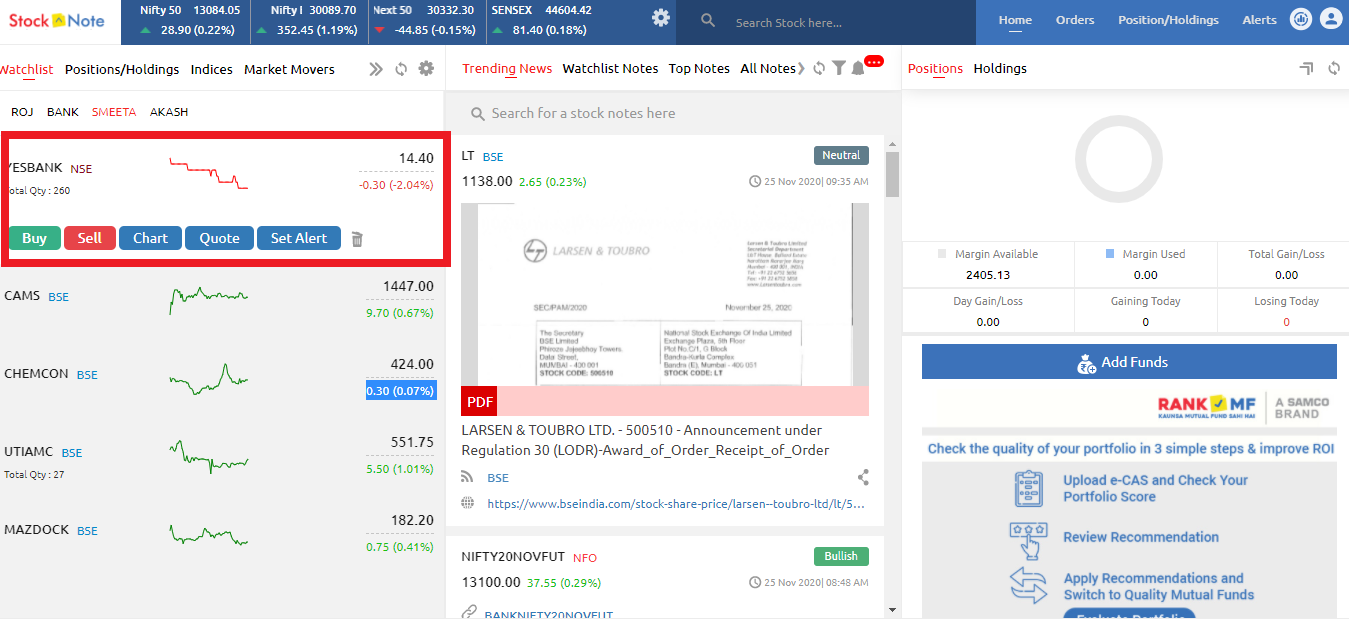 Step 2: Select the scrip in which you wish to trade.
Step 3: Select the product type and order type with the quantities and the price.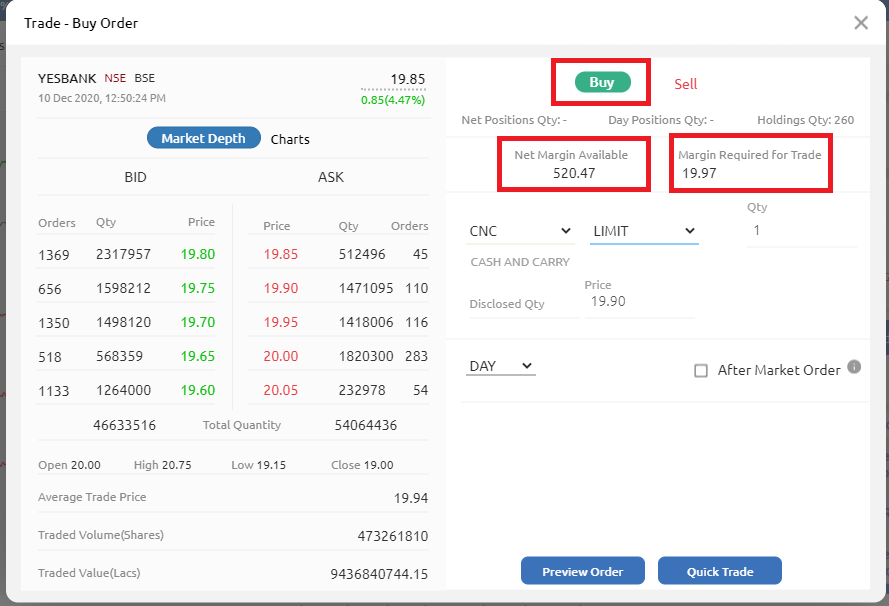 Now you'll find the "Net Margin Available" option which represents your current available margin in the trading account and "Margin Required for Trade " which represents the actual margin requirement for your trade.
With the help of this feature,  you can save your time for margin requirement calculation and place trades without worrying about order rejection. If the required funds are not available, the new orders will get rejected.
In Web Samco you can check margin requirements for all segments.
Additional Reference Links
1.Changes in Trading Margin as Per Regulatory Requirement
2.About Samco Margin Policies and Limits
 
Was this article helpful?
Share