Swing and positional traders enter the stock market with the motive of making money in the near term. And what could be a better money-making opportunity than buying a stock which is breaking out from a particular channel, also known as
a breakout stock
.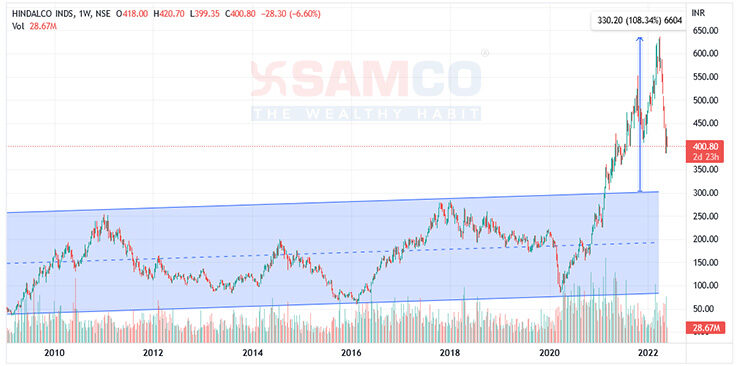 Take a look at the above chart of
Hindalco Ltd.
For almost a decade, the stock was trading in a range-bound channel of Rs. 62 to Rs. 278. In February 2021, the stock broke out of the channel and we saw a massive up move of
108% in a year
! That means if you had bought just 25 shares at the time of breakout then, you would have made
Rs. 8,225 in
a year.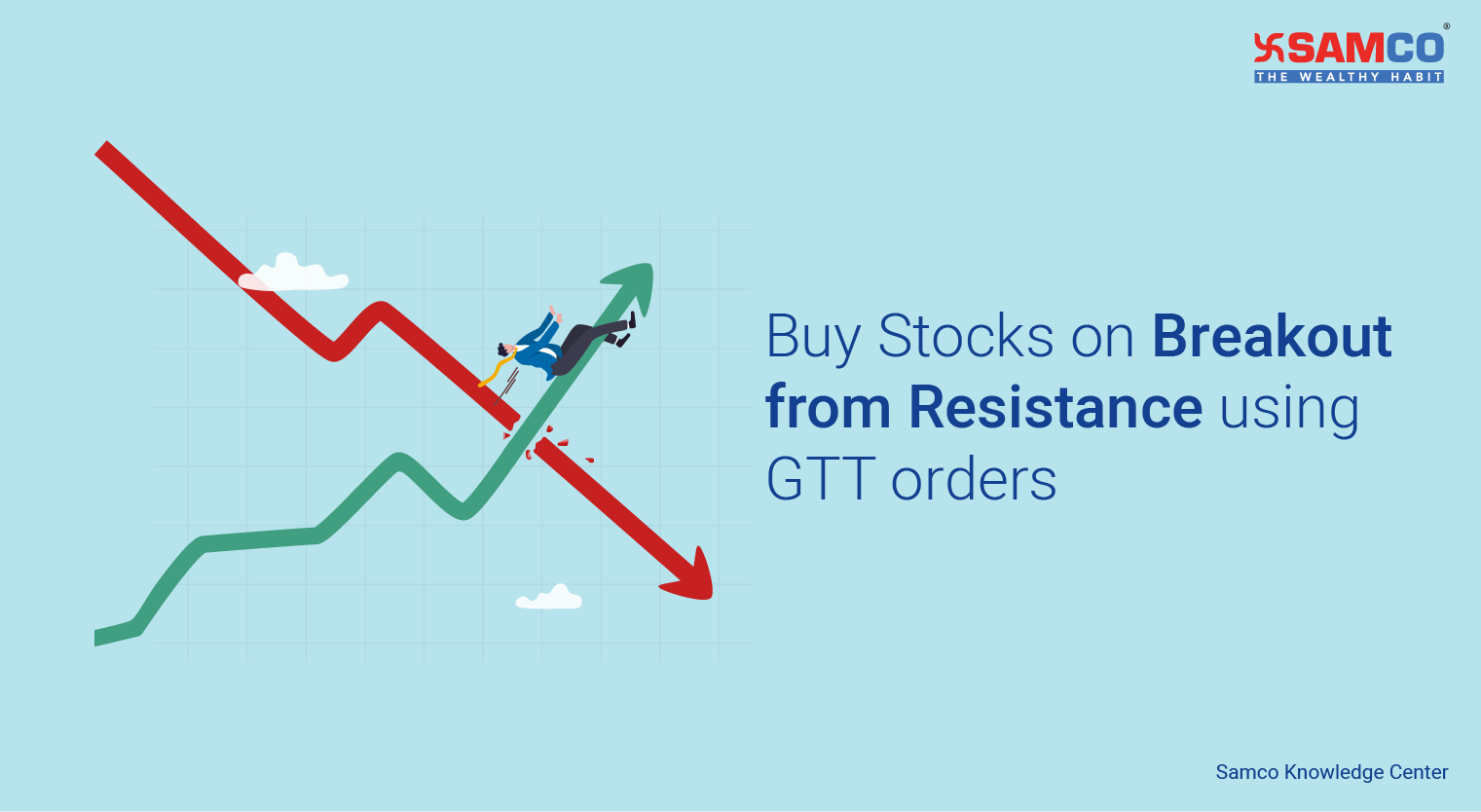 That is what we call a perfectly profitable trade, isn't it? Not just this stock, there are many other stocks in which we see a massive uptrend after the breakout.If you are someone who does not know what a breakout stock is, then let's quickly understand the concept in two minutes.
What is a Breakout Stock? 
A breakout stock is a stock which breaks above a certain price level of resistance and enters into a new range. These stocks could also be referred to as a bird which has broken its cage (resistance) and now has endless opportunities to fly.
Recommended watch: 52-week high breakout trading strategy
By now we all know what a breakout stock is… But, how many of us can actually make money by buying the stock right after it breaks out of its channel? Honestly, only traders who track the market daily will be able to spot such stocks and make money. Others who have been thinking about buying the stock will not even know that the stock has surpassed its resistance level. And by the time the stock hits the headlines, it's already too late.So for busy people like you and me, how should we place our bets? Should we dedicate an hour daily to track the markets? Or should we remember the entry points of each and every stock and punch in buy orders on a regular basis? Most of us cannot do any of these tasks.But then if you don't do these things then there is a high possibility that you might end up losing all of the profitable opportunities in the market.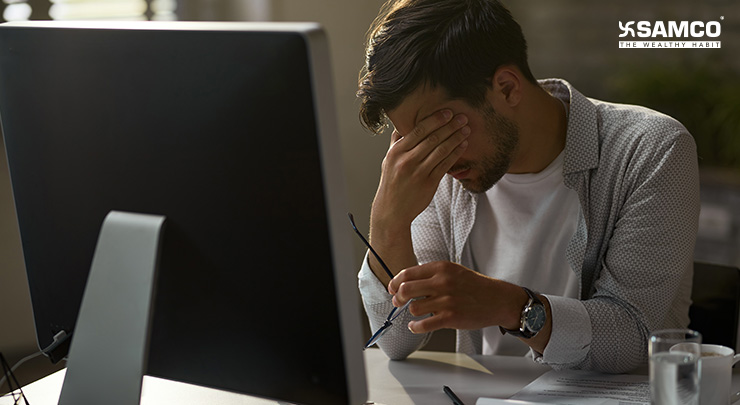 So, is there any solution to this?Yes, the solution is none other than
Good Till Triggered (GTT) order. What is a Good Till Triggered (GTT) order?
Good Till Triggered order (GTT) is a unique type of order which comes with lifetime validity. This order type is unlike the basic limit and market order types which get expired when the market closes. So, previously we had to punch in the same buy and sell orders daily, if the order did not get executed in a particular trading session.To avoid such hassles, Samco has introduced the GTT order. As this order type has lifetime validity, you just have to place the order at a particular price and whenever the stock hits your target price, your order will be executed.So let's say you come across a stock which is trading in a particular channel for a very long time. You have a strong conviction that the stock will experience a strong bullish rally once it breaks out of its channel. But you are not sure when the stock will break out. It might happen in a day, in a week or it might even take a year.  And tracking such stocks daily is not humanly possible. So, the best thing to do here is to place a GTT order. Whenever, even after a year, the stock breaks out of its channel you will get a notification on the Samco app that your order has been executed.Let's understand how a GTT order would work in real life.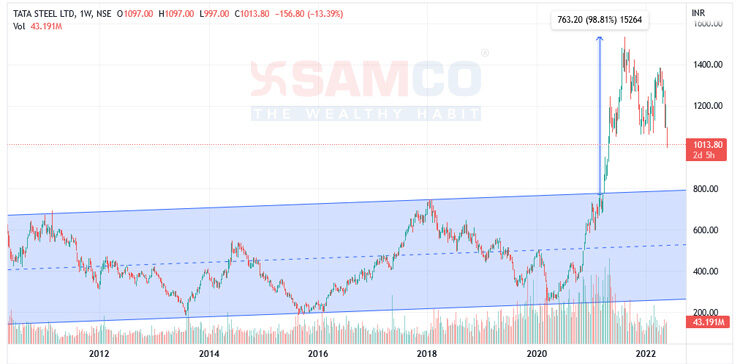 Let's say you have been tracking Tata Steel Ltd since 2010. And as you can see, it was moving in a range-bound channel for almost a decade. As the stock was consolidating for a long duration, you have a strong conviction that the day it breaks out of the channel, the sky's the limit for Tata Steel.So, instead of tracking the stock every day, you decided to simply place a GTT order and when the stock breaks out and your order gets executed, you will receive a notification through Samco.Let's say your GTT buy order got executed on 30th March 2021 at Rs. 782 per share. You sold the same shares for Rs. 1,520 in the month of August 2021 and now you have made a profit of
96.90% in just six months
. Moreover, the entire process was hassle-free. You didn't have to track the share price every day nor did you have to check if the order you had placed was executed or not. Simple, right!?We just saw how easy your life would be if you place orders using the GTT feature.So, don't wait for long. Get set and go pick the right stock, decide your entry and exit levels, place a GTT order on the
Samco app
and sit back and relax. We will make sure that your trading experience is smooth and hassle-free!
Watch a short video by Samco's Chief Markets Editor, Mr. Apurva Sheth, as he shares a few case studies where the stocks break out from the resistance zone and how GTT orders could've helped enter long positions.
Read the blogs on GTT orders to understand the feature in detail: 
If you need further assistance, get in touch with us over email at
support@samco.in
or contact us on 022-2222-7777.