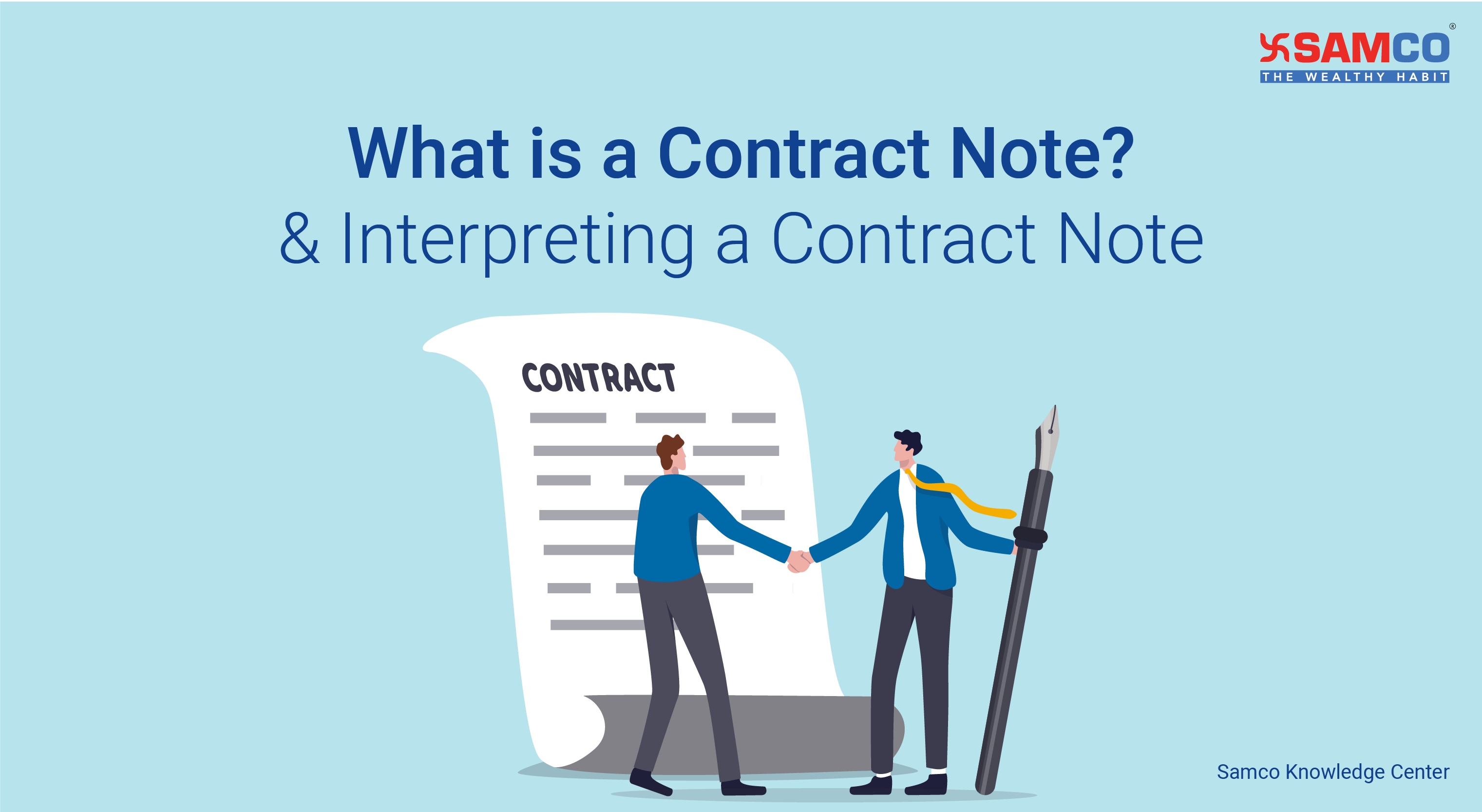 A Contract Note is a record of the Trades executed on your behalf by a Broker on the various exchanges in India.The Contract Note finds its origins in the time when Electronic Trading did not exist & traders would have to call up their Brokers to place orders. Brokers would execute the Trade in the "Ring" & send a confirmation of the price to the client.While clients today can see their trades being executed in real time with Exchange Order Numbers & time stamps, in the days of the Outcry system, Brokers would send the Confirmation to the clients & the Contract Note became the de-facto reference point for clients to see their trades & the price at which it was made.Brokers would take the print outs, sign & stamp them & post them to the Client. This was a legal contract between the Broker & Client & could be used in case of any Legal issues if they arose down the line.These contract notes used to be called Physical Contract Notes/Bills because they were printed & posted. Now with all trading going online, clients get the Contract Note via E-Mail, & that too the same day (next day in case of Commodity Market Trades) as the processing time is reduced & the note is system generated.
What are the Contents of a Contract Note?
The Contract Note has provides details as prescribed by the exchanges:
Name of the Client
Address of the Client
PAN of the Client
Trading Client Code
Order Number
Trade Time
Trade Number
Name and Symbol of the security traded
Action Carried Out i.e. Buy or Sell
Quantity traded
Trade Price of the security
Closing rate per unit (Only for Derivatives)
Total Charges before Brokerage and Statutory levies
The Contract Note also shows the
Brokerage
applicable to the Client for trades across the various segments, Exchange Transaction Charges which are levied by the Exchanges,
STT
or
CTT
, SEBI Turnover Fees & Stamp Duty.
Sample Contract Note:-Page 1
[caption id="attachment_2211" align="aligncenter" width="767"]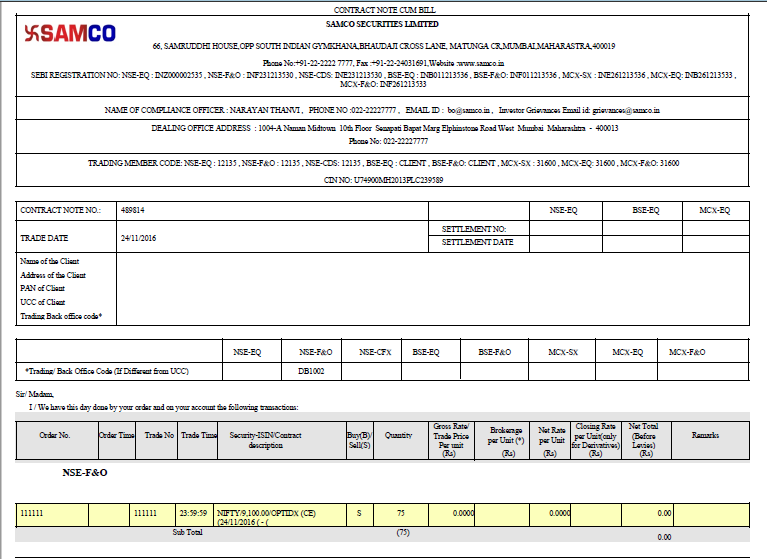 Contract Note By A Stock Broker - Page 1[/caption]
Page 2
[caption id="attachment_2210" align="aligncenter" width="767"]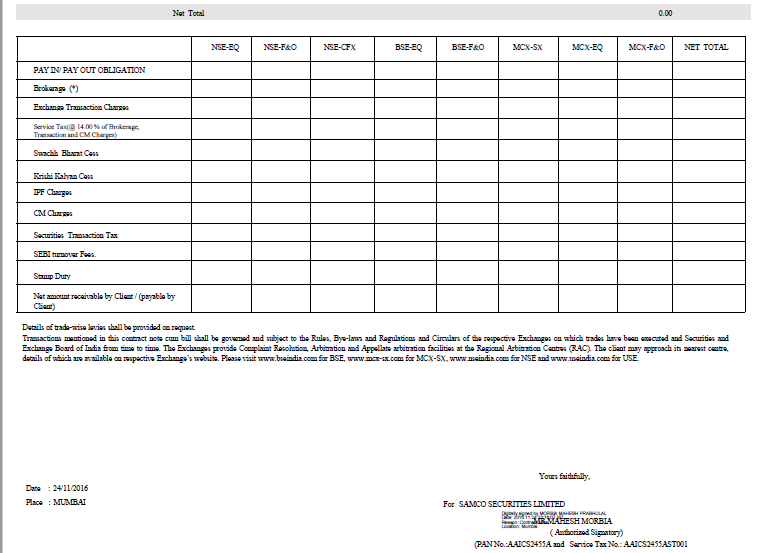 Contract Note By A Stock Broker - Page 2 Continued[/caption]
When do you get a Contract Note?
A Digital Contract Note generally is processed by the Broker after market hours & is sent via E-Mail to the Clients Registered E-Mail ID. Physical Contract Notes take a lot longer as the Broker has to print & post them.
How do I verify that my Trades were executed on the Exchange?
In order to safeguard investors, all the Exchanges send a SMS with the Turnover to the registered Mobile Number & send an E-Mail with details like Broker Name, Scrip/Contract, Trade Number & Trade Time.Details like Brokerage do not appear on the Exchange Confirmation.