About best commodity trading platform
Whether you are a seasoned trader or a novice in the world of commodity trading, choosing the right and best commodity trading platform can very well tip the scales towards success or failure.
Although the options available amongst the commodity trading platforms in the market can be overwhelming, if you remove all the distractions from the marketing banners of brokers designed to grab your attention, you will realise it is straightforward to choose an appropriate commodity trading platform.
You need to keep a few pointers in mind while selecting the commodity trading platform.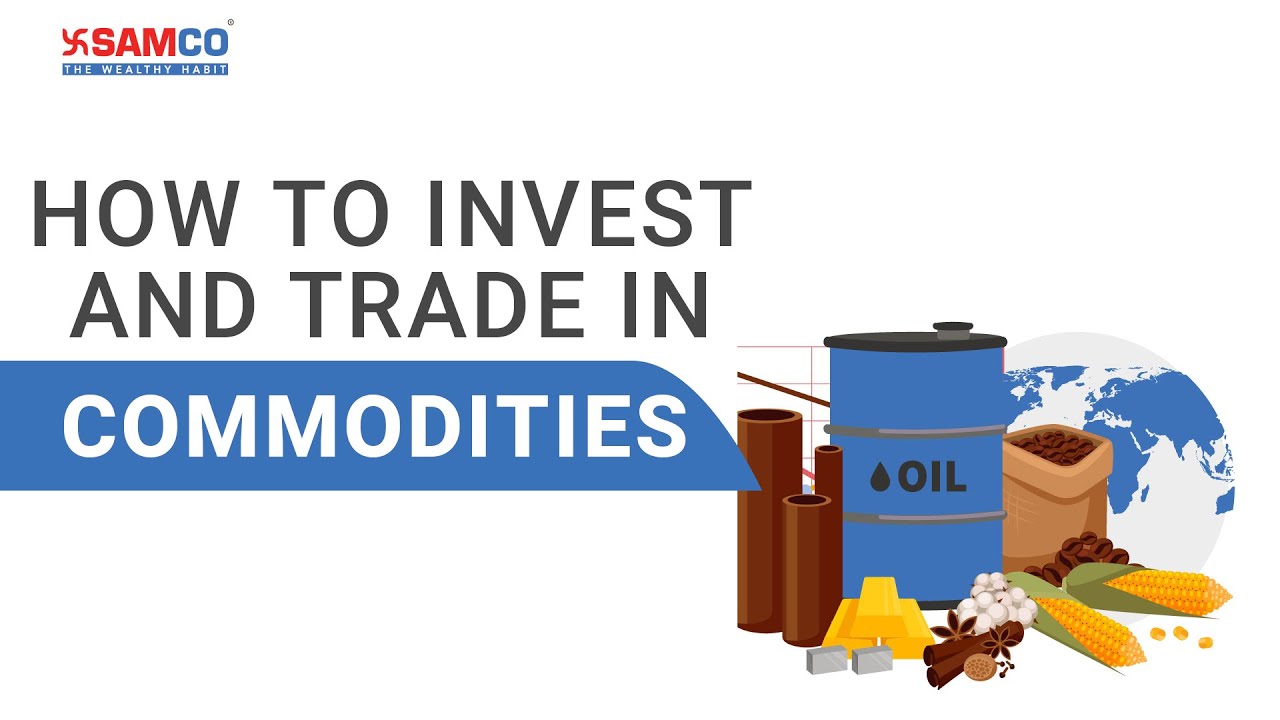 Features of best commodity trading platform are as follow
» Brokerage charges

» Margin facility

» Call & trade
» User friendly app or trading platform

» Customer supports
Brokerage charges
The primary feature of a best commodity trading platform is that it should be cost effective and should have fair brokerage charges. Unfair brokerage charges can take the majority of your profits away. Charges must be the first priority while looking for a commodity trading platform.
You want to execute the maximum orders at the least possible brokerage fees, augmenting your profits, and resulting in savings. A low brokerage fee will also drive you and excite you to take more positions in commodity derivatives and other instruments.
Usually, the brokerage fees range from 0.03% to 0.05% in India. Such brokerage fees seem trivial. However, you must keep in mind the vast turnover of trade based on the humongous quantities involved in commodity trading as commodities are traded in lots. E.g., a single contract of crude oil on MCX comprises 100 barrels of crude oil. In contrast to a traditional broker, an online discount broker like Samco charges merely Rs 20/ order, regardless of the quantum or size of order resulting in huge savings and exceptionally higher net profits.Always choose a discount broker like samco and save huge unnecessary brokerage cost
User friendly app or trading platform
This is another prominent feature of an efficient trading platform that it should be extraordinarily seamless,reliable and easy to use. The trading platform can be the determining factor between making money and losing money in the commodities market.
It is essential to select a commodity futures trading platform which provides you with the facility to conduct the fundamental and technical analysis indispensable for succeeding in the volatile commodities market.
Such a platform offers high-speed prices, charting capabilities, a news feed, and technical and statistical studies to forecast or predict future price movements.
Imagine you are not able to login during the peak hours of markets.
It should also be user friendly which helps you understand and dissect the complex data into simple, dependable information.Merely churning out complex data without straightforward tools to access and understand it might overwhelm the trader.
However, a user-friendly platform will provide comprehensive information, tools to derive insights from the intertwined information and means to utilise that knowledge into actual trading or forecasting future prices. Samco provides all these unique features with all the technical indicators instrumental in determining the trading strategies at absolutely no cost or monthly charges.
Margin facility
The main reason why traders flock to commodities market is the highest levels of leverage it provides in the financial markets. You are buying a contract worth a massive amount by placing just a fraction of the amount as margin.
Margin requirement typically varies from 5% to 10% of the overall trade value. However, irrespective of the meagre margin, you are liable to gains or losses evaluated on the entire trade value.
This is the prime reason for the attractiveness of the commodities market that lures the traders to shift base or expand the base to the commodities market, where you can gain exponentially higher returns as compared to the stock market.
Margin is the determining factor for the extent of exposure the trader is willing to take. Hence, an excellent trading platform requires the lowest levels of margin entrusting the integrity and trading acumen of the traders.
We have fanatically adhered to these points while building our own Samco's commodity trading platform that results in massive savings and optimal user experience. Let us see the characteristics of an efficient trading platform:
At Samco, we completely trust our traders and provide the lowest levels of margins in the market. So you can gain the exposure you want, driven by such low margin requirements. Not only that, we eliminate any ambiguity and manipulation where you can easily deduce the margin requirements by using the Commodity Span Calculator.
Customer support
To help you get started with stock markets and commodity markets you need a broker that has good customer support. Right from opening your account to helping you get onboarded. Choose a broker that is available on emails and calls to you when you need support.
Call & trade
As a back up best commodity trading platform should have call and trade support. Commodity markets run till late in night. Samco has call trade and facility for people who still like to speak to a dealer for placing orders.
Samco - The best commodity trading platform in India
Low brokerage

Flat Rs.20/order across segments. To see how much you save in a trade with Samco in comparison to a traditional broker, you can use the Commodities Brokerage Calculator.

Easy to use trading platform

Get access to StockNote App and Web, Desktop trading platform and call and trade facility

Margins

Get superior leverage to trade in commodities. You can trade with the industry's

Lowest margins

You can easily find out the margin requirement by using SAMCO Commodity Span Calculator and accordingly plan your trades

Great customer support

To get started with account opening please call 022 5028 0000 If there is still an element of doubt, Samco is the only broker in India to have the Bracket order for MCX.
Click here to open a free commodity trading account online today.
Moreover, you get access to a bottomless well of in-depth knowledge, the information in the form of articles, video tutorials required to aid you in your triumphant journey of commodity trading.
This is primarily significant for beginners in commodity trading. It requires a wealth of knowledge and experience to triumph over the commodity markets. A platform should provide you with tutorials and educational resources to understand the nitty-gritty of the commodity markets. While trading in commodities, you may encounter jargons or lingo you are unfamiliar with. An effective trading platform must have the capability to provide you with an understanding of the terminology used in commodity trading. The platform may have links to provide you with the meaning and definitions of the same.
Samco has a dedicated knowledge centre which will accustom you and acquaint you with a comprehensive list of commodity market terms. Not only that, there are articles which will help you understand the diverse strategies in commodity trading. You have access to all the materials and educational resources required to ace this volatile market.
Read more on commodity trading account
How to open a commodity trading account
What is commodity trading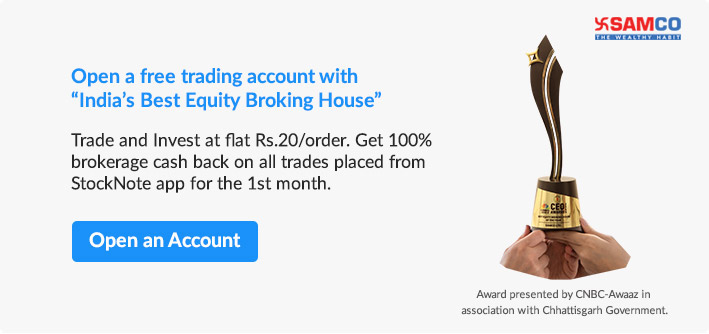 Frequently Asked Questions
Q
What is the best way to invest in the commodities market?
-
A
The best way to invest in the commodities market is through a futures contract. You can also invest in the commodities market indirectly via commodity mutual funds and ETFs.
Q
How can I buy gold commodities?
+
A
Gold is one of the most preferred commodities in the Indian market. You can invest in gold directly by buying physical gold, or through gold ETF and gold mutual funds.
Q
Which app is the best for commodity trading in India?
+
A
StockNote, is one of the most downloaded commodity trading apps in India.
Q
What is the minimum amount required for commodity trading in India?
+
A
There is no minimum capital required for commodity trading in India. Brokers like Samco offer high leverage on low margins so you can control big trade volumes against a small capital base.