Commodity trading is the buying and selling of commodities such as metals, energy, agricultural products and livestock and meat. The modern commodity market finds its roots in the trading of agricultural products. This article traces the evolution of the commodity trading in India.

India has a long-standing, enriching history in commodity markets. In fact, many would argue that commodity trading started in India, long before it started in other countries.
However, years of foreign rule, droughts, famines, and poor government policies reduced the importance and popularity of commodity markets in India.
But with India becoming stronger in the global economy, the Indian commodity markets have witnessed substantial growth. Commodity derivatives trading began in India way before financial derivatives trading. Commodity derivatives trading began around the same time as that of the U.K and U.S.A.
In India, commodity trading began with the set-up of the first organised commodity trading centre, i.e the Bombay Cotton Trade Association in 1875 which laid the foundation of futures trading in India.
Gradually, derivatives were developed for a broad basket of commodities. After the establishment of the Bombay Cotton trade association, many cotton merchants and mill owners were not happy with the functioning of the association.
This led to the establishment of the Bombay Cotton Exchange ltd in 1893 by a group of unsatisfied cotton merchants and mill owners. This was later followed by the establishment of futures markets in edible oilseeds complex, raw jute and jute products and bullion.
The Gujarati Vyapari Mandli was created in 1900 to conduct futures trading in groundnut, castor seed and cotton.
Calcutta Hessian Exchange was created in 1919 for futures trading in raw jute and jute products. However, organised trading in jute started only with the set-up of East India Jute Association Ltd in 1927. These two associations merged to establish East Indian Jute and Hessian Ltd in 1945.
However, futures trading in Raw Jute was suspended in 1964 by the insistence of the West Bengal government.
In 1920, futures trading began in gold and silver in Bombay, and later it spread to Kanpur, Jaipur, etc.
The Bombay commodity exchange was established and registered on October 12, 1938 for trading in oil seed complex
Before the second world war broke in 1939, there were several future markets trading oil seeds in Gujarat and Punjab. The most exemplary of them was the Chamber of Commerce at Hapur, established in 1913.
In 1939, the government banned the trading of cotton derivatives. Further, Forward trading was disallowed or prohibited in oilseed, and many other commodities including foodgrains, spices, vegetable oils, sugar and cloth in 1943.
However, commodities trading again picked up steam, after India's independence in the early 1960s. But future trading was limited only to minor commodities such as pepper and turmeric.
The commodity future market remained dismantled, and dormant for almost four decades. With the turn of the new millennium, the Government started actively encouraging commodities markets in India.
In 1992, futures trading in hessian was allowed. In April 1999, future trading in various edible oilseed complexes was permitted. In May 2001, futures trading in sugar was allowed. Since April 2003, future trading has been allowed in all commodities by the Government of India.
[Suggested Reading: Best Commodity Trading Platform in India]
With exchanges like MCX and NCDEX eliminating counterparty risks, commodity trading is an attractive investment option for both hedgers and speculators.
Watch this video to learn what is commodity trading - must watch for commodity trading beginners.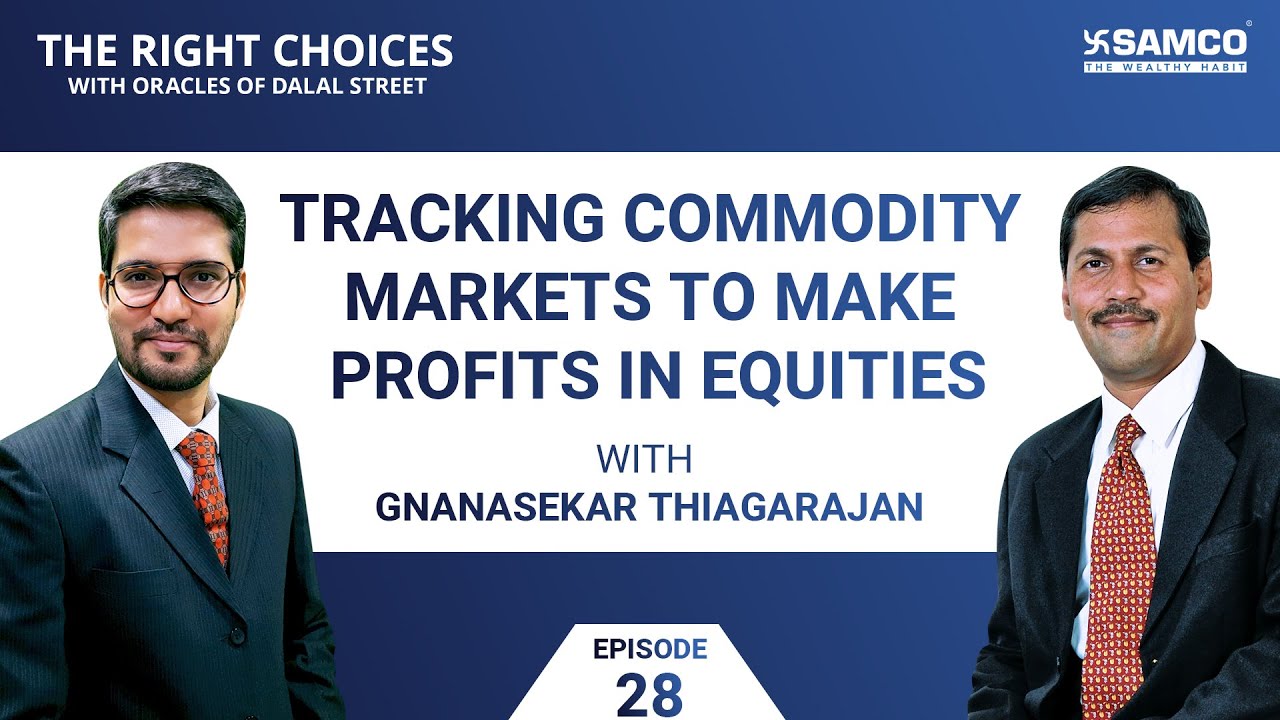 You can open a commodity trading account with Samco in just 5 minutes and become a part of the rich commodity trading history of India.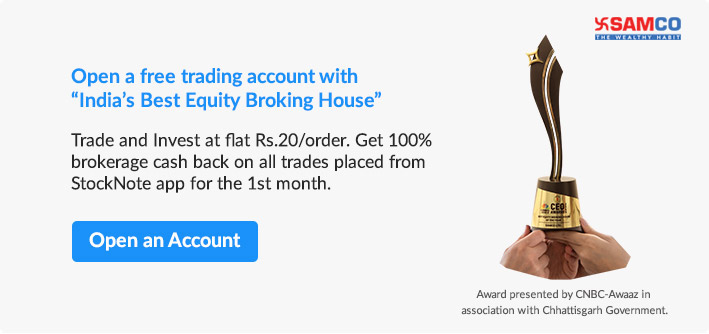 Frequently Asked Questions
Q
When did commodity trading start in India?
-
A
Organised commodity trading in India dates back to 1875 with the establishment of Bombay Cotton Trade Association.
Q
How many commodity exchanges are there in India?
+
A
There are six national commodity exchanges in India namely -
Multi Commodity Exchange or MCX
National Commodity and Derivatives Exchange or NCDEX.
National Multi Commodity Exchange – NMCE
Indian Commodity Exchange – ICEX
Ace Derivatives Exchange – ACE
The Universal Commodity Exchange – UCX
Q
How can I trade in the MCX in India?
+
A
You need a registered broker like Samco, to trade in the MCX in India. Brokers like
Samco
provide facilities such as access to the best commodity trading platform in India and high leverage on low margins. You can read the benefits of commodity trading with Samco here.
Q
Which are the most traded commodities in India on the MCX?
+
A
Gold, crude oil, silver and natural gas are the most traded commodities in India on the MCX.
Q
Which are the most traded commodities in India on the NCDEX?
+
A
Soyoil, soybeans, guar seeds and pulses are the most traded commodities on the NCDEX.