Samco's new-gen app allows users to invest in stocks, IPOs, mutual funds, futures, options, commodities, and currencies. The app is designed to help stock market participants consistently beat the market and achieve their best financial performance. It offers innovative features like Personal Index, Peer Comparison, Net Worth Tracker, Power Inbox, and Personalised Feeds to help users generate market-beating returns.
To apply for an IPO through the Samco Trading App, follow these simple steps and start your investment journey.
Step-by-Step Guide
Open the Samco Trading App: Download and open the Samco Trading App from the Google Play Store or the App Store.
Access Your Profile: Log in to your account and access your profile within the app.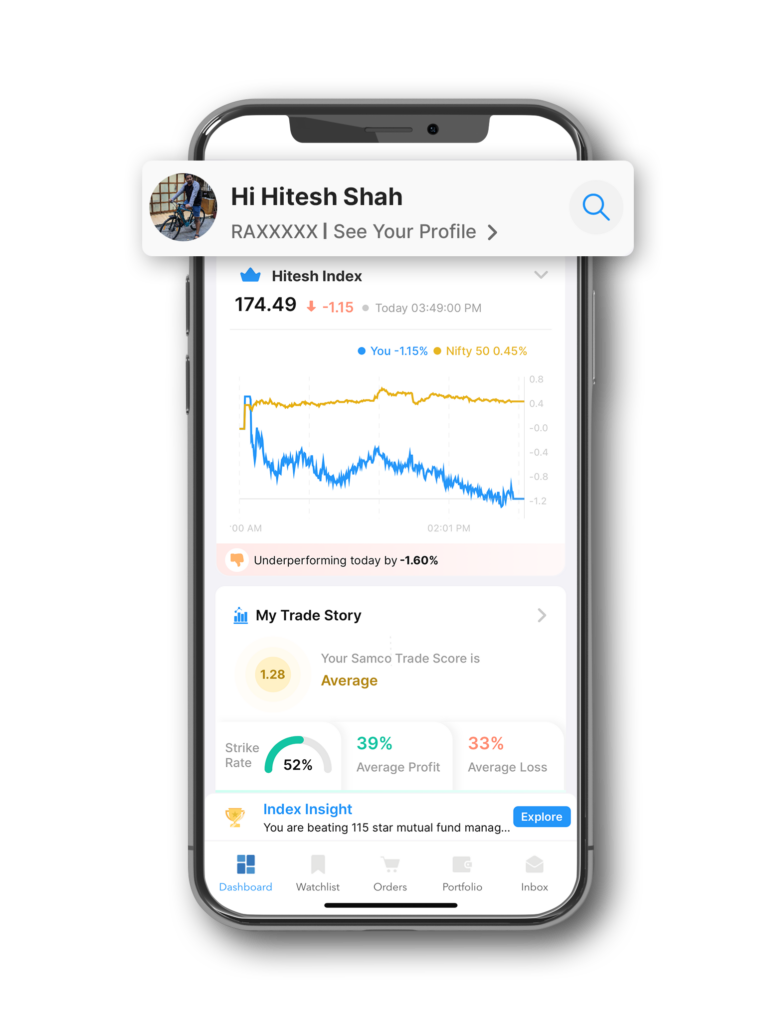 Navigate to Apply IPO

: Find the IPO application section within the app's interface.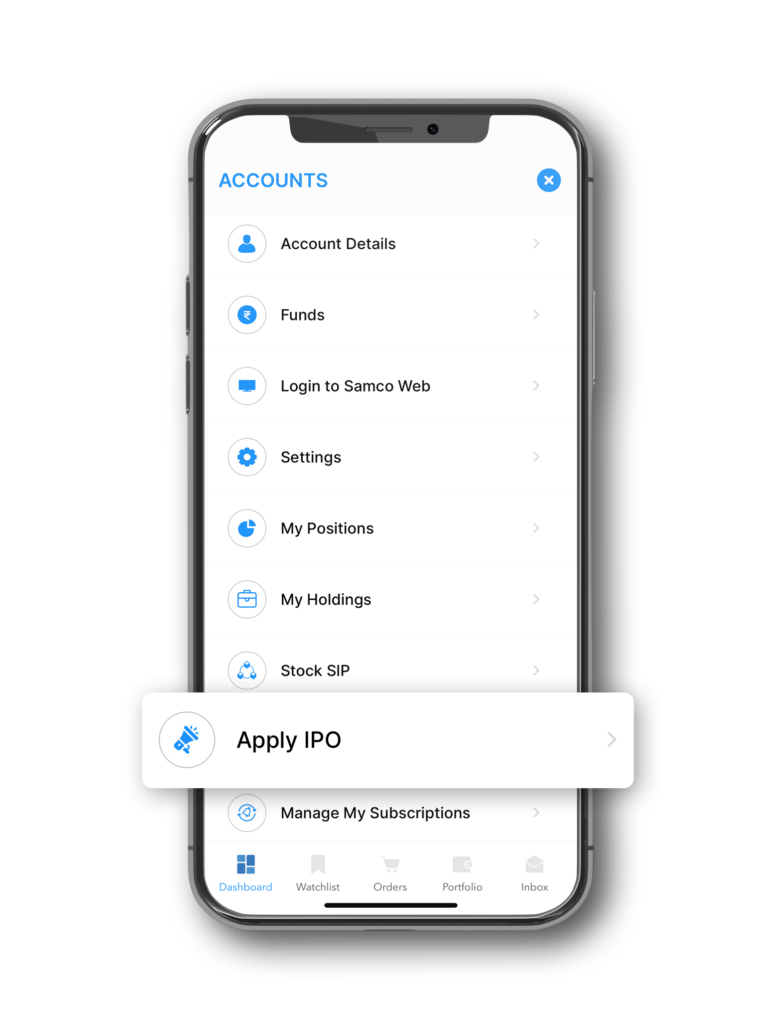 Select the Desired IPO: Choose the IPO you want to apply for from the list of available options.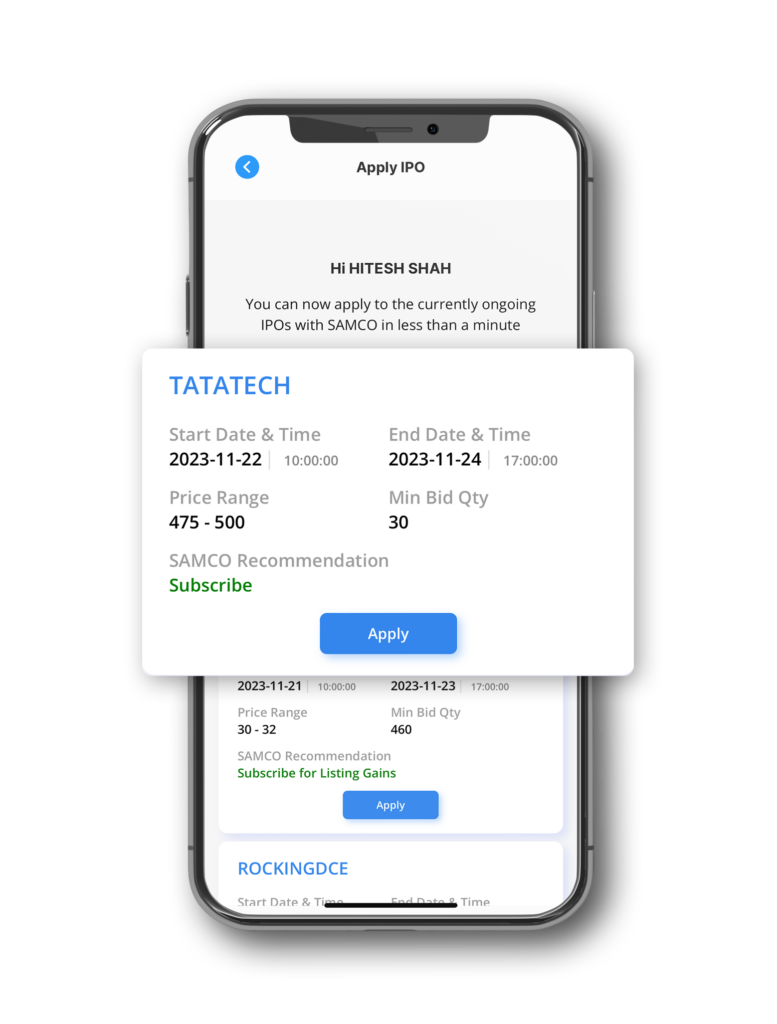 Specify the Quantity: Enter the quantity of shares you wish to apply for.
Provide Your UPI ID: Input your UPI ID for payment processing.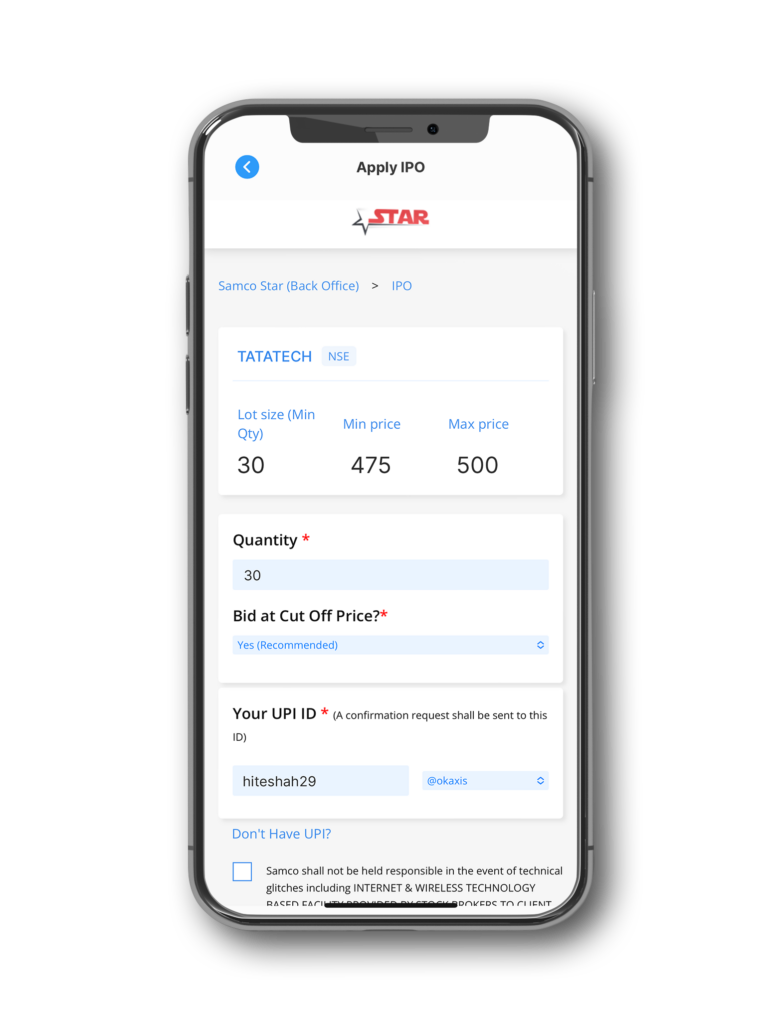 Agree to Terms & Conditions: Review and agree to the terms and conditions for IPO application.
Submit Your Application: Complete the application process by submitting the required details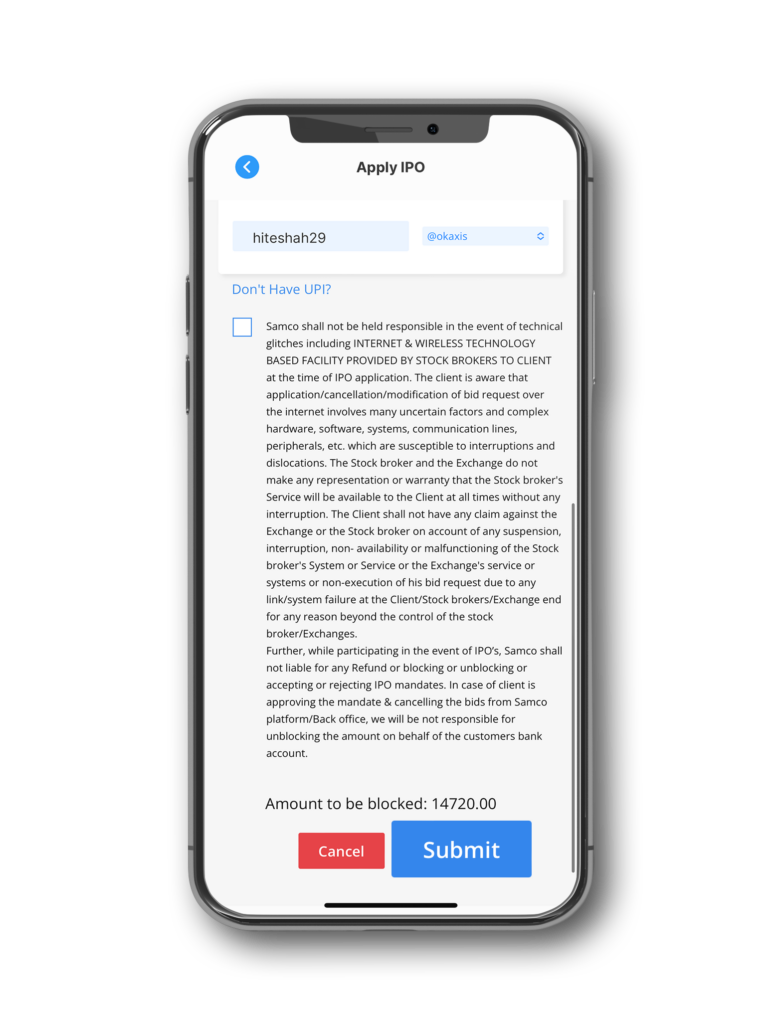 Approve the Mandate Details: If prompted, approve the mandate details for the IPO application.
Confirmation: Upon completion, you will receive a confirmation that your application has been successfully submitted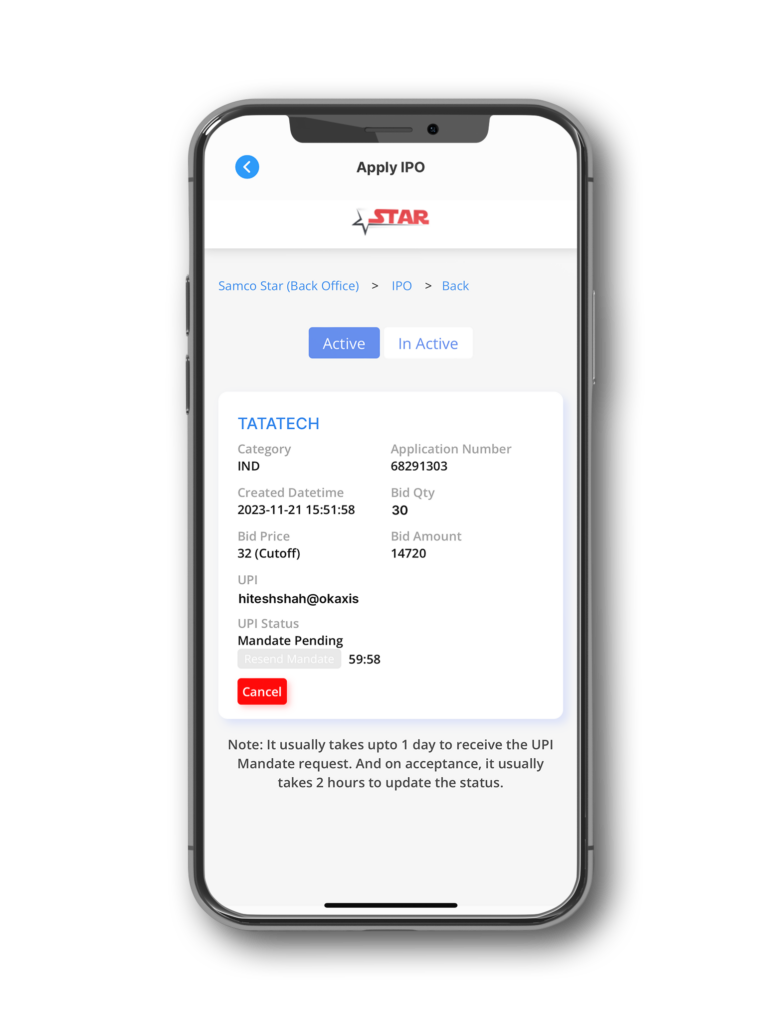 By following these steps, you can easily apply for an IPO through the Samco Trading App.
Check out this video tutorial on how to apply for an IPO through Samco Trading App.
The app's user-friendly interface and powerful features make it a convenient platform for trading and investing in various financial instruments. With access to market insights, fast trading capabilities, and a range of investment options, Samco's app provides a comprehensive solution for stock market participants. You can download the Samco Trading App from Google Play Store or the App Store.
Was this article helpful?
Share