What is NAV?
Net asset value (NAV) is the sum total of the market value of all the shares held in a portfolio, including cash balance.
Where can I check my NAV in Samco?
Step 1: Log in to Samco Back office i.e. star.samco.in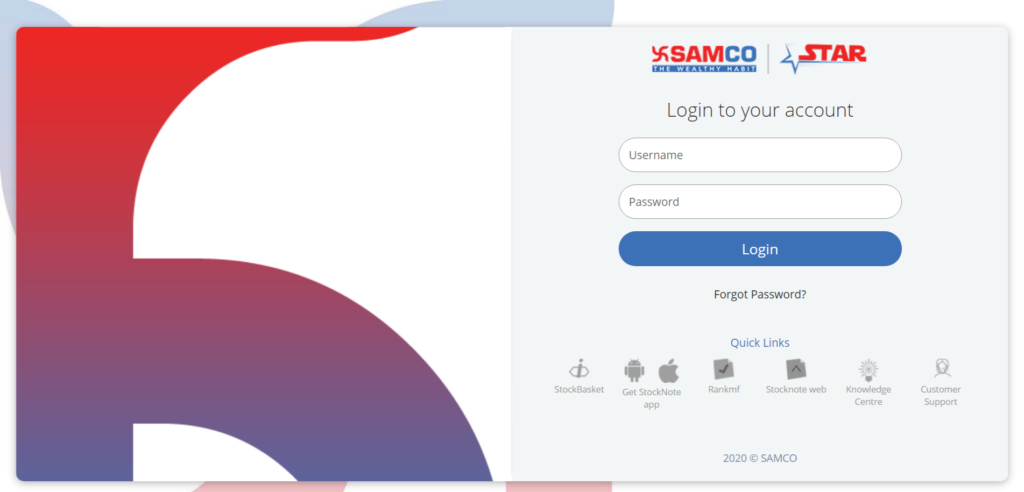 Step 2: On the homepage, you will find Your Assets option. You can view your NAV here (see screenshot).



NAV is a constitution of the following:
Net Option: Net option shows the value of derivative trades done in your Samco account, which includes futures and options positions of equity, currency, and commodity.
Cash available: This tab shows the total cash balance available in the trading account.
Holdings: Holdings shows the value of stocks held in the demat account. The value shown here is based on the closing price of the stocks. For E.g. You might have bought stock at a price of Rs 100/ per share, however, If the closing price of the stock as per NSE website is Rs 80, then Holdings value in NAV will be calculated using Rs 80.
Margin Blocked: Margin blocked shows the amount blocked for carryforward positions bought in the derivatives segment.
Was this article helpful?
Share