Samco Star is a back-office platform where you get an extensive overview of your trading account. You can obtain valuable insights on your trading activities with detailed trade and portfolio summaries, P&L statements, transaction ledger, and a lot more.
In this article, we'll cover some of the resources available in Samco Star.
Resources available in Samco Star:
Referral Centre: Refer your friends, family, and colleagues to Samco and track your referral earnings from a single consolidated dashboard.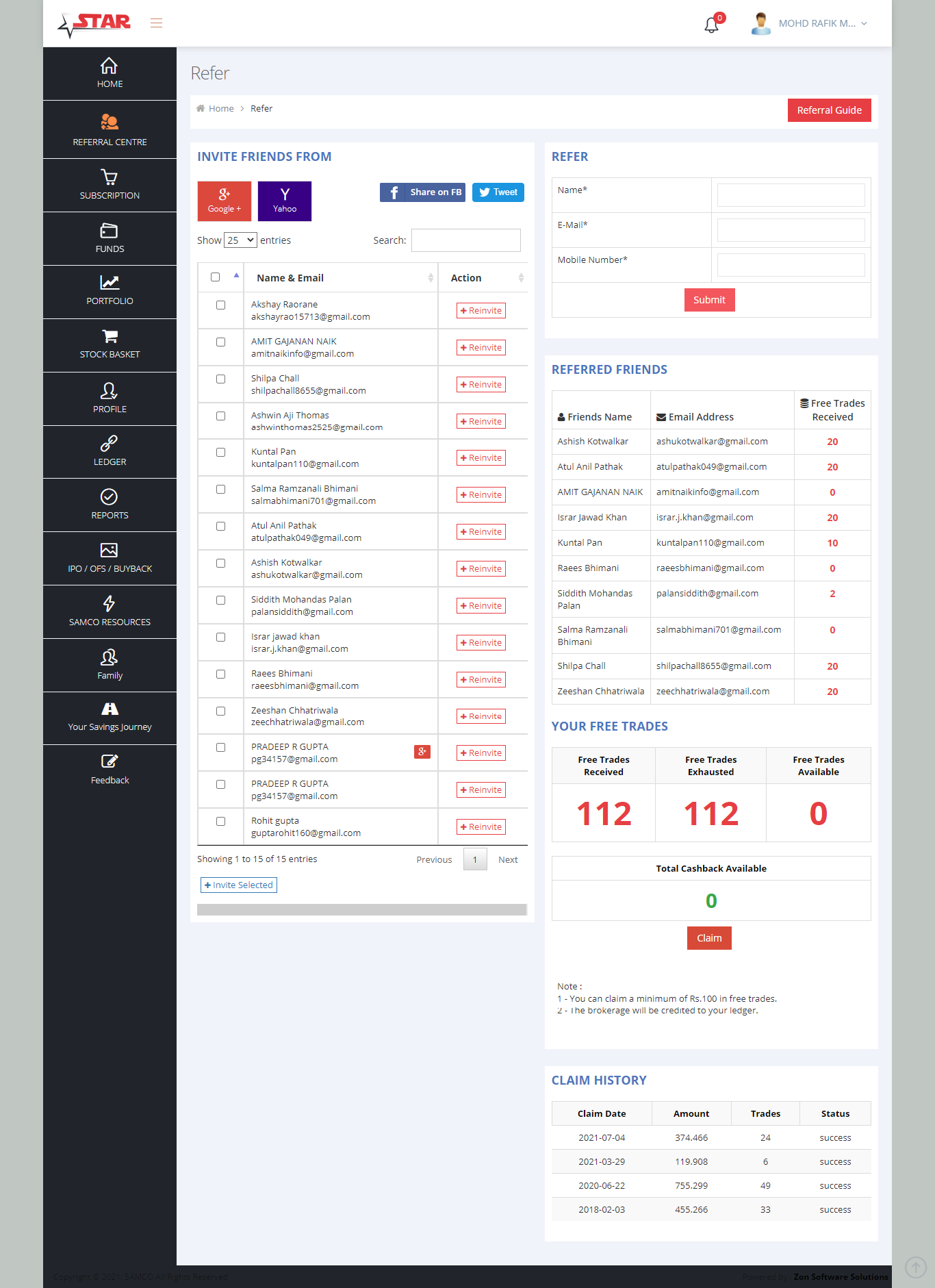 Subscription: Activate subscription products like CashPlus, StockPlus, Samco APIs and gain additional leverage for trading in the equity cash and derivatives segment.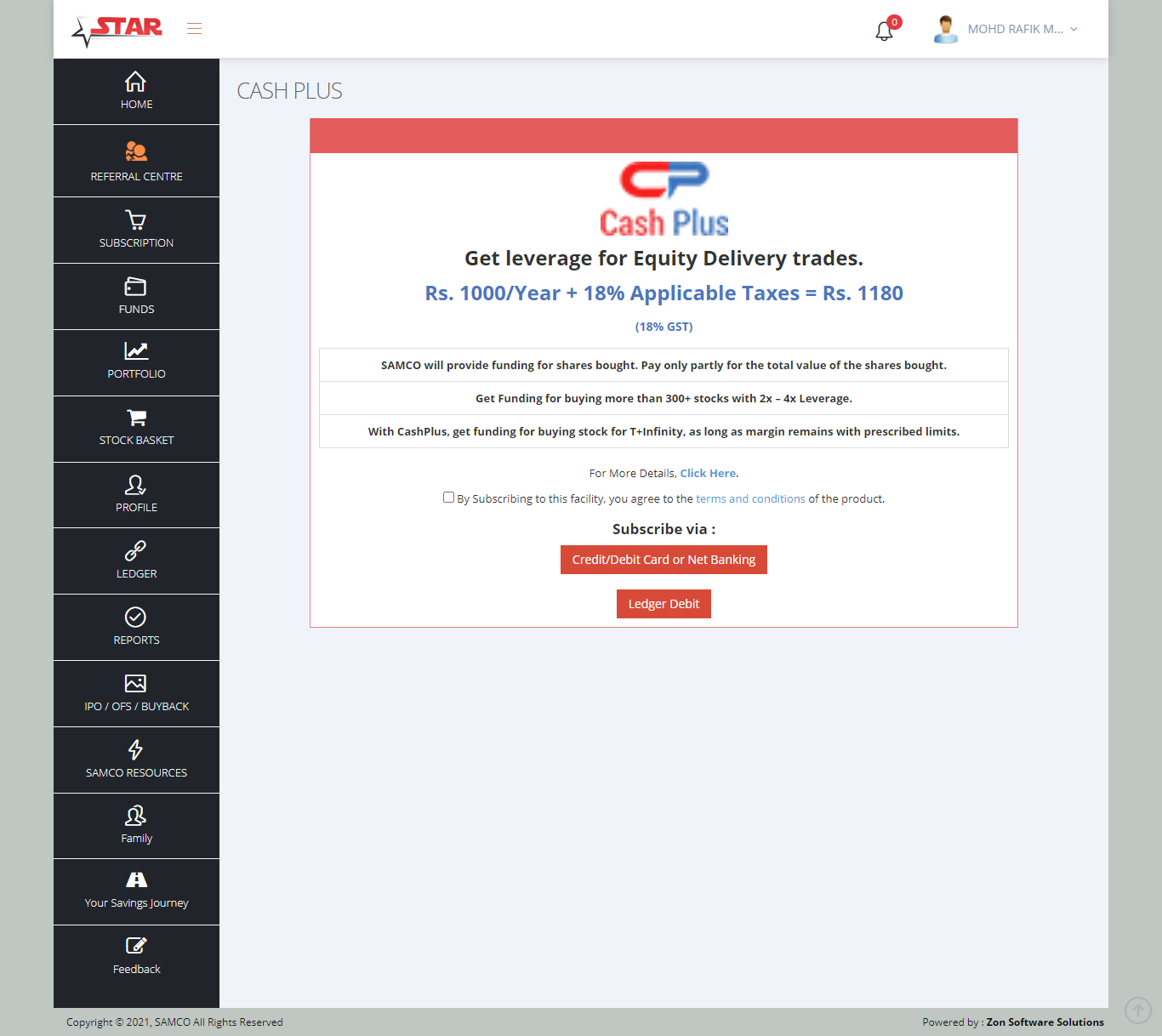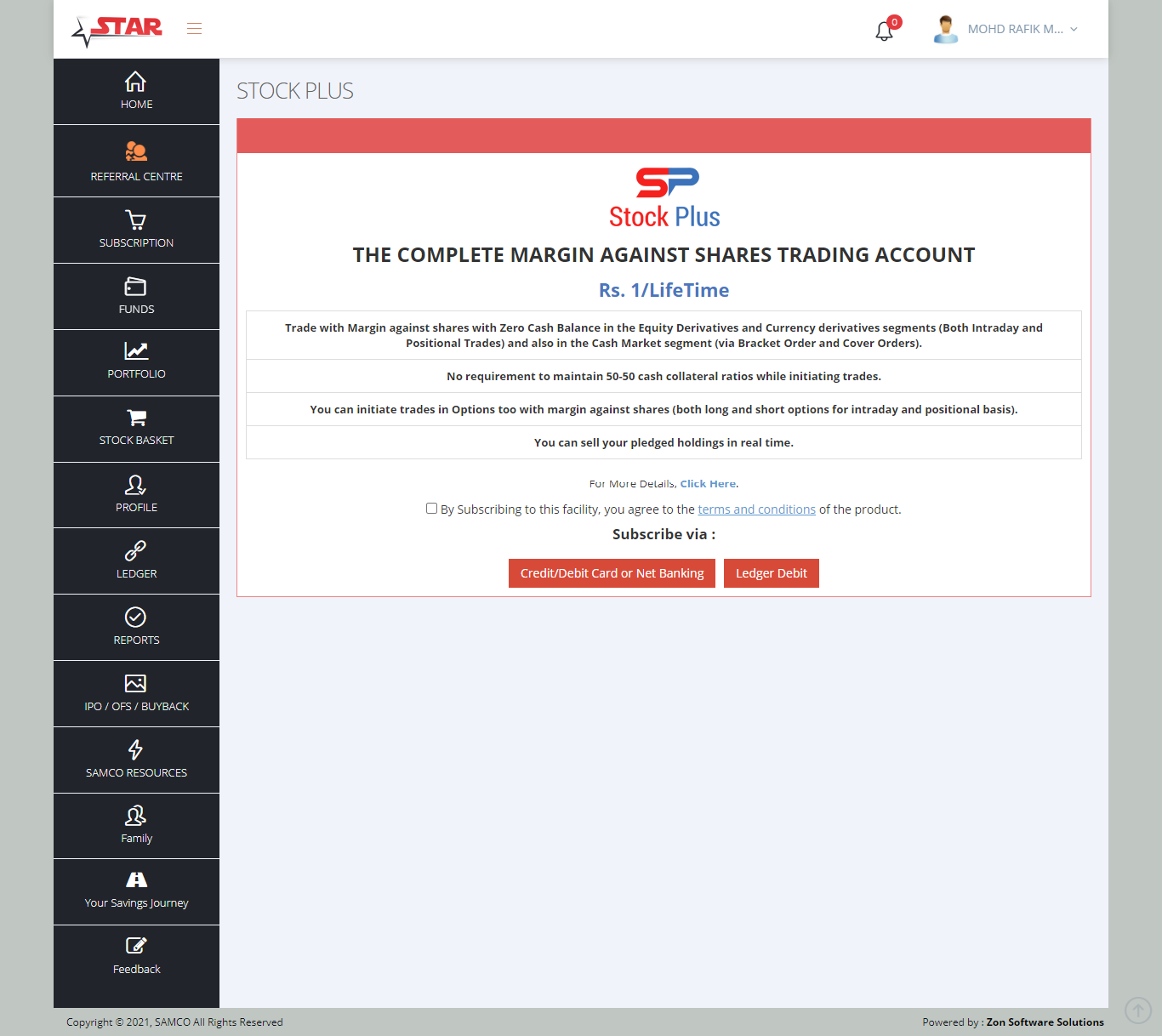 Funds: Check your clear balance and withdraw funds to your registered bank account.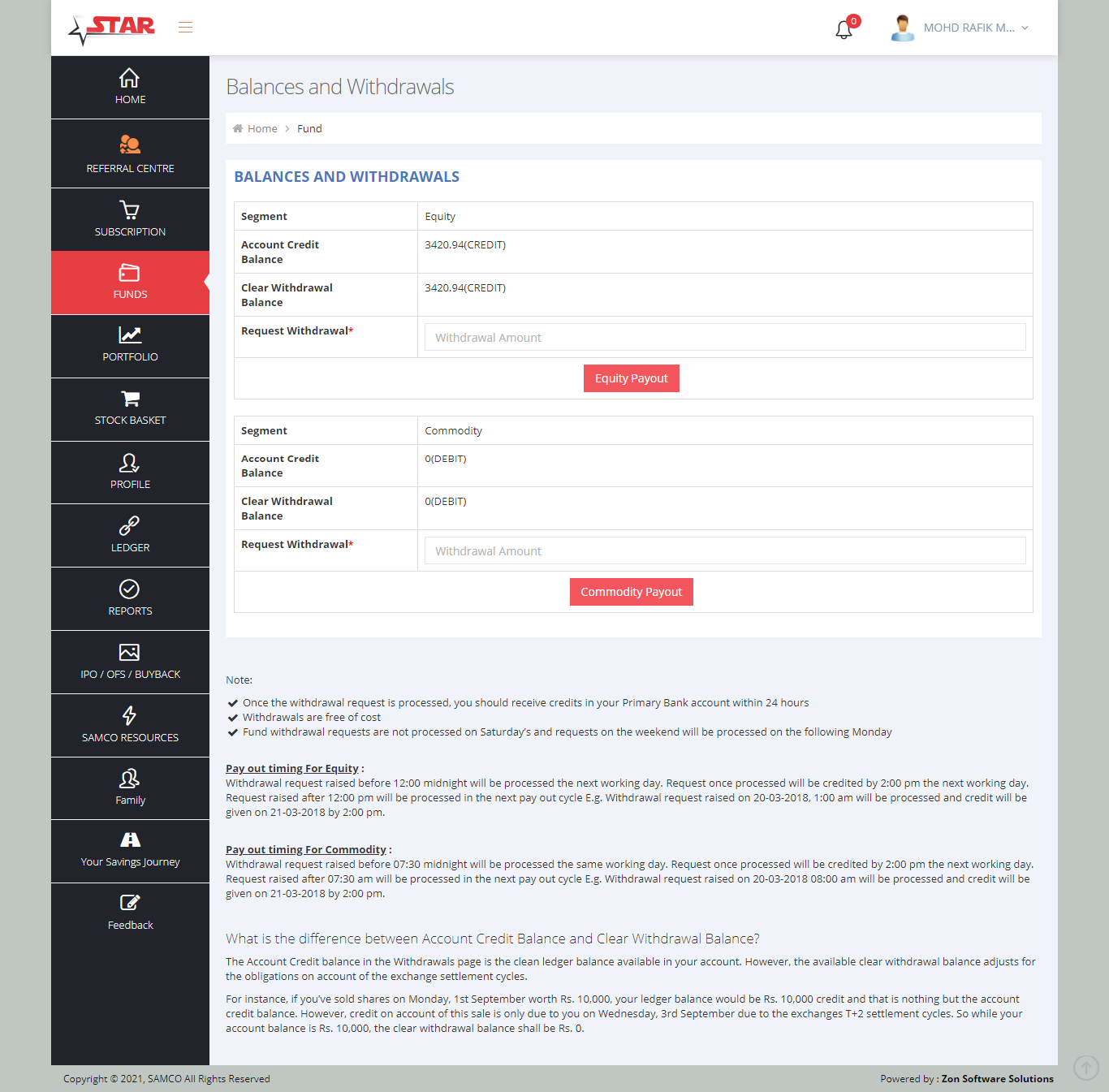 Portfolio: Monitor your holdings, active positions in the equity cash, derivatives segments, and even your BTPT (Buy Today, Pay in 2 Days) positions on a single page.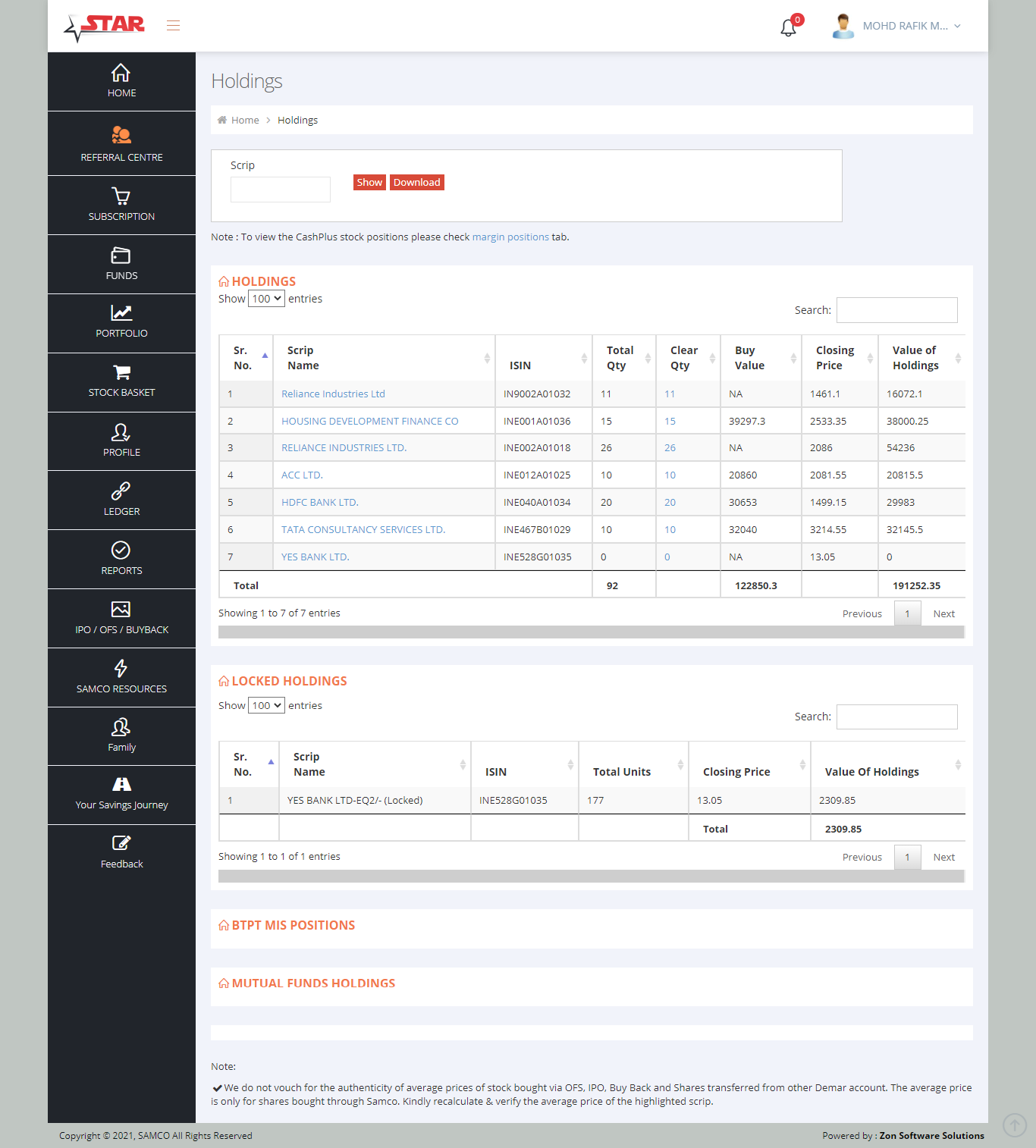 StockBasket: Track your StockBasket investment with P&L in one place; monitor your active baskets and even get a transaction summary of your previous StockBaskets purchases.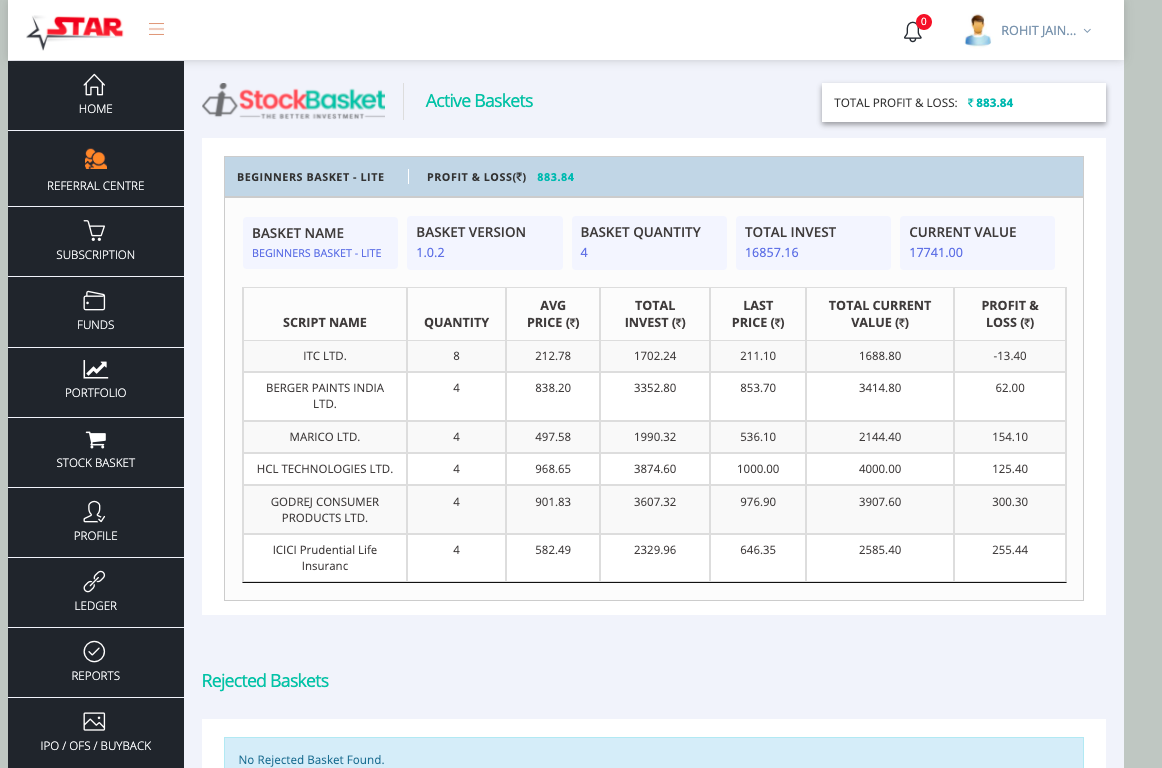 Profile: Find all your important details like demat account details, personal details, bank account details, and other important details under your profile page.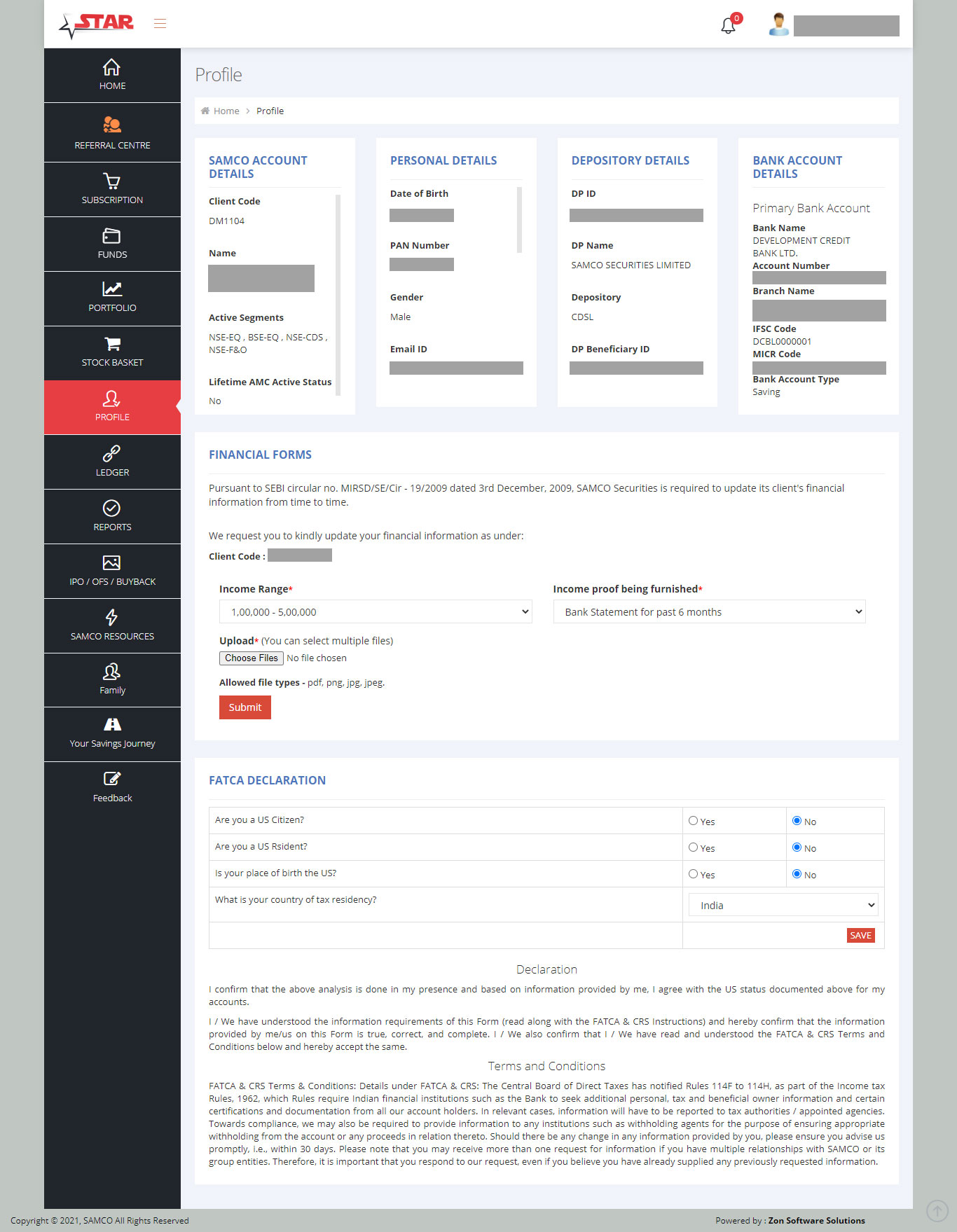 Ledger: Find fund transaction information for your trading account under Ledger.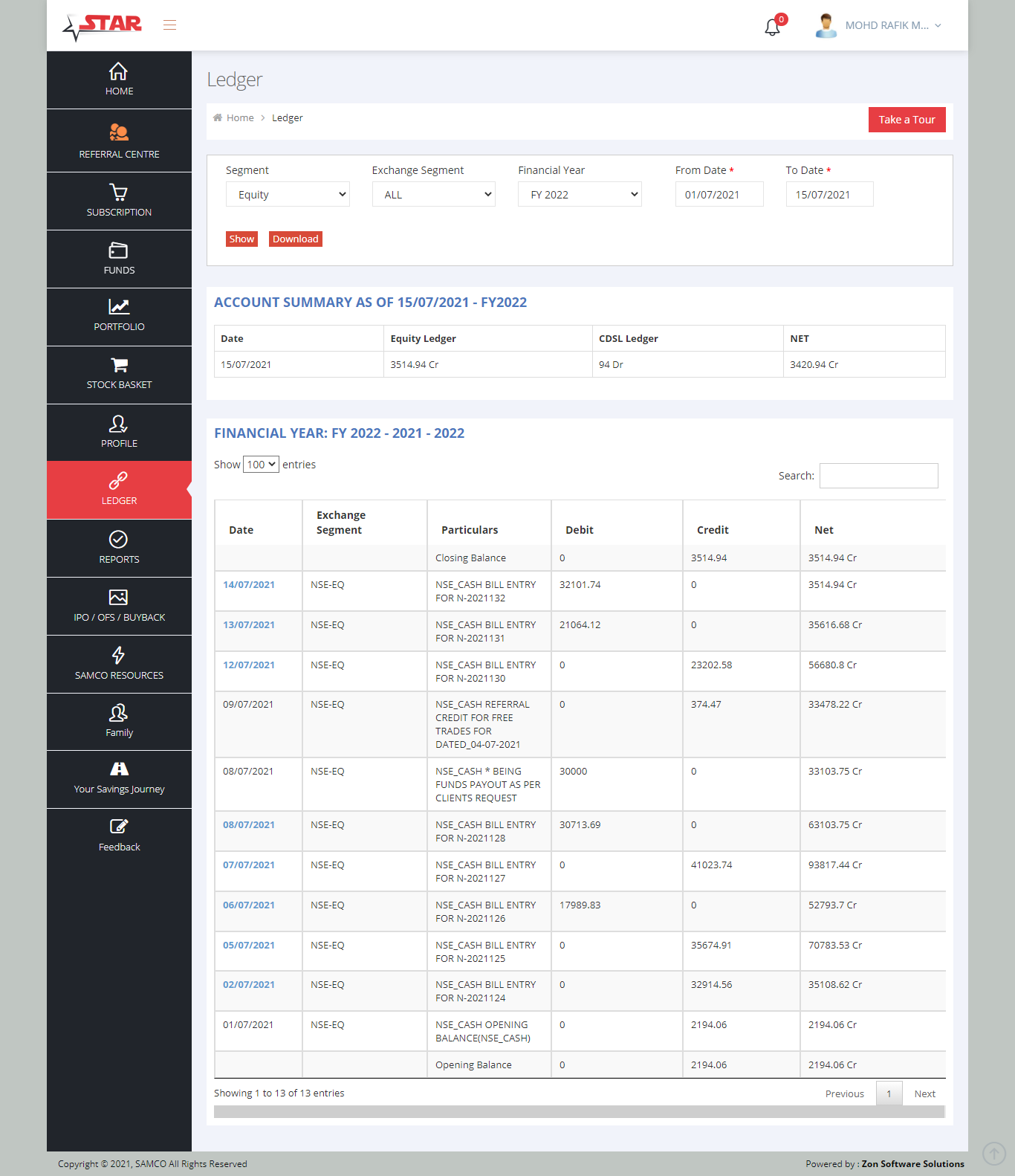 Reports: Generate profit and loss reports of equity and derivative trades, view your trade history in trade book and trade book summary tabs, and get your contract notes from specific trade days under the Reports tab.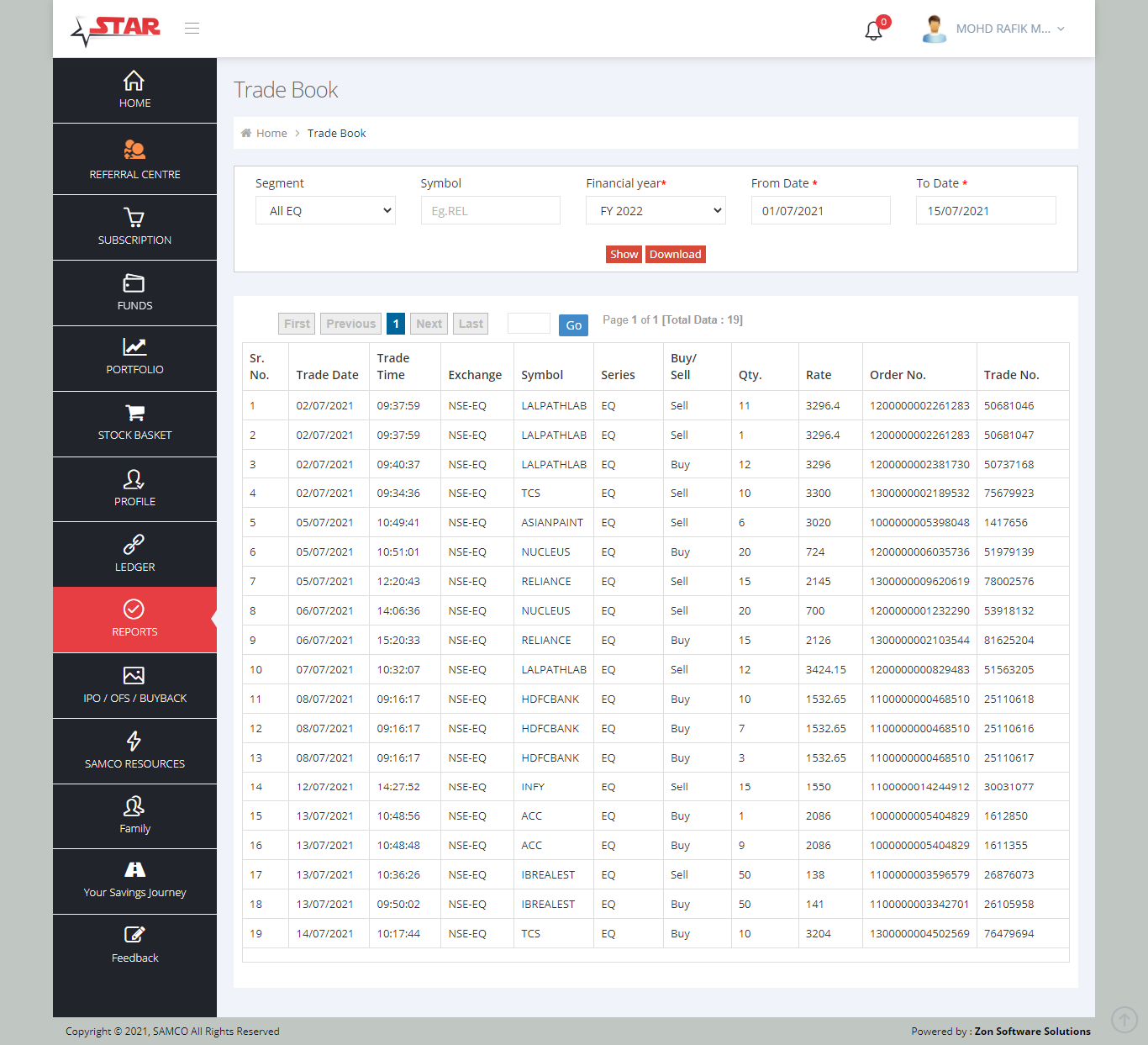 IPO, OFS, Buybacks: Apply for all the active IPOs, OFS, and buyback offers. Know which IPO Samco recommends from the IPO order window.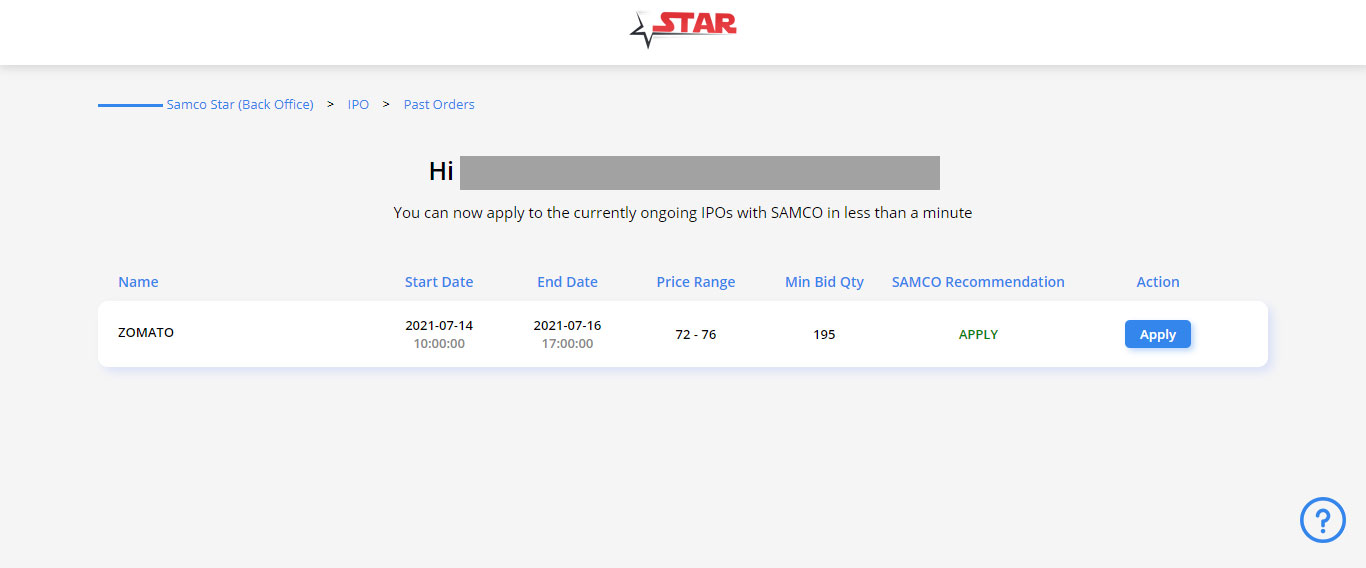 Samco Resources: Stay updated with the riskiest and heavily pledged stocks in the market with the help of Samco Pledge Monitor and Samco Risk Adviser under Samco Resources.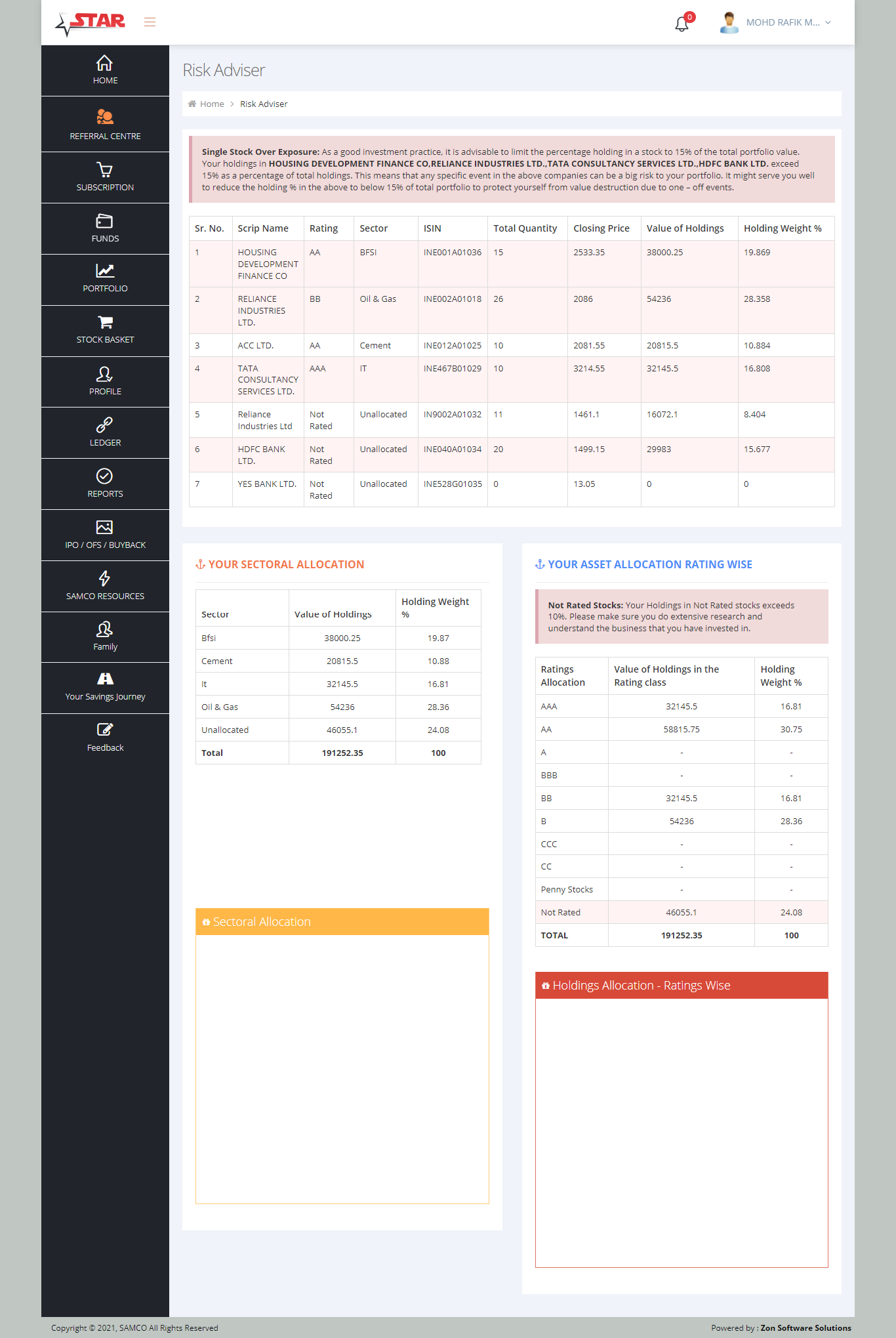 With all these resources at hand, you can manage your portfolio efficiently and build your wealth in the capital markets.
Explore Samco Star resources today!
For assistance, please contact us on 022-2222-7777 or raise an online support ticket.
Was this article helpful?
Share