Managing finances is not easy. With variables like budgeting, saving, investing, investment options, etc personal finance can become a challenging task for a common man. But luckily, by following certain personal finance tips, you can set a strong foundation for your financial goals. 
Before we reveal the most important personal finance tips, let us first understand the importance of personal finance. 
Why is personal finance important?
As you earn money, it is essential for you to keep control on your cash flow as: 
Managing finances creates financial discipline towards your targeted goals.

You will be able to keep a check on your income and expenses.

Budgeting will help you understand your expenses better.

You can make some fruitful investments for the future.

You can keep some funds aside for an emergency.
Personal finance not only helps you manage your income and expenses but also helps you to make better financial decisions.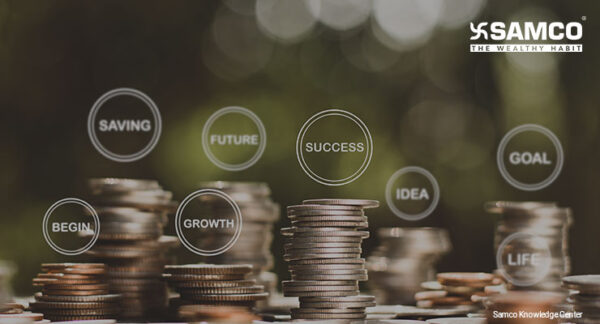 Here are our 13 best personal finance tips which will help you make better financial decisions and secure your future!
1. Make a financial calendar:
Most of us rely on a calendar to keep a check on our routines. So why not make a financial calendar? To make a financial calendar, bookmark all your payment dates and also when you expect the paychecks to arrive. This will help you keep a check on your cash inflows and outflows. 
2. Track your income and the way you spend it:
Your income is limited but your expenses are not. Hence it is critical that you keep a strict limit on your expenses to save more. 
3. Check your interest rates:
While looking out for investments, loans, or mortgages interest rates play a crucial role.
While investing: look for higher interest rates

While borrowing: look for lower interest rates
4. Learn the basics of investing:
Once you ascertain your savings, the next step is to select the appropriate investment option. But how will you decide which investment option is ideal for you? It is not necessarily that what works for others might also work for you. Therefore it is important to make wise financial decisions and start learning about the basics of investing.
Here's a list of the 12 best investment options for 2021
5. Make SMART goals:
Your goals should be SMART i.e. specific, measurable, achievable, relevant and timebound. Smart goals lead to smart financial decisions and successful financial planning.
Example of a smart goal: I want to buy a house worth Rs 50 Lakhs in the next 10 years in Mumbai so I will start investing Rs 10,000 every month in a mutual fund.
6. The secret formula to save more:
While our income is limited, there is a secret formula to maximise your savings.
(Earning - saving = expenses + investment)
Example: If you earn 50,000 per month. Encourage yourself to save 30% to 40% and invest 10% from your savings. This way you never have to look up for loans.
7. Create more than one source of income:
The only guaranteed method of increasing your savings is by creating additional sources of income. You need to make sure that your money works equally hard for you. Instead of keeping surplus cash in savings account, make an FD and get additional interest on your savings. 
8. Learn a new skill:
Today you can sell everything online. Learn something sellable like designing, teaching, coding online, etc to create an additional source of income. 
9. Reduce borrowing habits:
Never take loans to buy assets that reduce in value over time. For example, the value of a car depreciates every day. Additionally, you also have to spend on it's operating and maintenance. But the value of a house increases over time. Therefore a home loan is much better than a vehicle loan. 
10. Don't fall into the Easy Monthly Instalments (EMI) trap:
No cost EMIs are the worst! When an over budget smartphone is offered to you on a no cost EMI, you are enticed to spend more rather than settle for a budget smartphone. By going over budget, you can cause irreversible damage to your cash flows.  
11. Make credit card your friend not enemy:
Many people often feel that a credit card will make them spend more than usual. While that is true, a credit card does come with a 50 day interest-free cycle in addition to discounts, bonus and rewards on your spendings. The trick is to use a credit card responsibly. 
12. Goal-based saving:
Goal-based saving is one of the simplest ways to control your savings and maintain financial security. Set smart financial goals and then select smart investment options to ensure that you achieve your targeted goals. 
13. Invest according to your financial needs:
To achieve your l
ong term and short term financial goals
, investing according to your time horizon and risk appetite is vital. 
For example: 
If you are investing for the short term i.e. less than 3 years then you should consider debt funds, bank FDs, RDs etc. 

If you are investing for the long term i.e. 5-10+years then mutual funds and stocks will be a better option. 
Concluding thoughts:
These 13 personal finance tips will help you create a disciplined cashflow and build a solid foundation for your financial goals. Remember, the journey of a thousand miles begins with a simple step. Take the first step towards a secure financial future with
Samco
- India's best equity stockbroker by opening a 3-in-1
Demat, trading and mutual fund account today!