Today, the customers' needs have been rapidly increasing, they expect an answer to all their queries even before they have asked, quality products, flawless services, etc. In order to cope with these things, companies opt for CRM for enhanced lead management that can help them with manage customers needs and requirements easily.
Leads are the lifeblood for a company. More leads mean more client acquisition, but at the same time, it becomes difficult to manage and follow up with these large leads base.
Every day
you interact with a huge number of potential leads, sometimes the delay in follow up leads to a low conversion rate. 
One can easily get confused with these traditional methods of maintaining an excel sheet for follow-ups and you might lose an opportunity to convert the quality leads.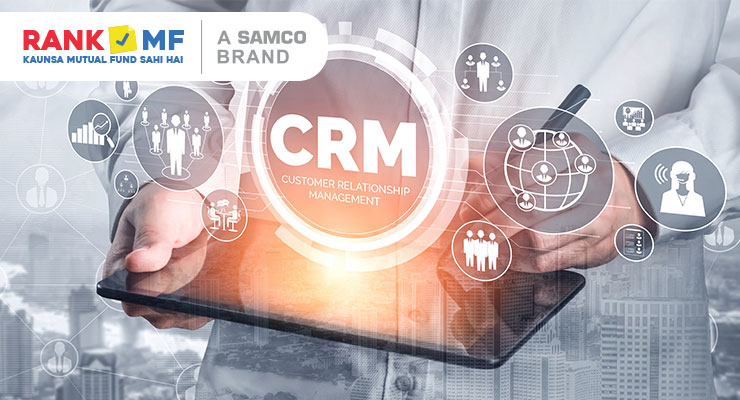 What is CRM for Enhanced Lead Management?
CRM
for enhanced lead management
systems
especially curated for  RankMF Partners
give you the tools to capture leads and guide them through your conversion funnel. Also, it helps you maintain a strong relationship once they become your clients.
It is used by institutions and corporates to manage thousands of leads at ease,
institutionalize your business growth efforts and work as a corporate using CRM.
CRM systems can be overwhelming sometimes, however CRM that we have created is simplified for daily use and modified for partners to grow their businesses.
Now you can upload potential leads in batches of 500 contacts, follow up with them using dispositions to identify interested leads. Follow and record your interaction with all leads using the "Add Notes" feature and track conversions and convert them into active leads.
Features of CRM for Enhanced Lead Management
Here is how you can use the CRM system to enhance the overall acquisition process smoothly and efficiently.
You can upload hundreds and thousands of
'Potential Leads'
in bulk easily with a single click even if you just have their email IDs or mobile numbers. Once added an automatic link is sent to open an account to them.
The new CRM focuses on making the process easier for you by helping segregate leads based on their
follow up responses
like interested, not interested, call back, etc with
'Add/View Notes'
feature and accordingly assist them in completing their account opening journey.
Keep a track of how many 'Fresh Leads' you got in the system to attend to those on priority. Track the
real-time conversions
numbers from potential leads to active leads and active leads to becoming a client. You can also track
response wise segregated leads
based on notes added against lead. 
Prioritise the interested leads and instantly send them a re-invite email or SMS directly from the New CRM with a single click with a link to either complete the account opening process for active leads or open an account for potential leads.
Based on the tracking from potential to active leads you can have a
single view status update
for your active leads based on the account completion journey stage under
'Form Status'
and focus on those which are new and closer to account completion to convert them easily by completing their account opening journey yourself.
So, log in to your dashboard now and start exploring the new ultimate guide to for enhanced lead management. And if you wish to partner with RankMF to make the most of this CRM system visit
partners.rankmf.com
To read more on how to use the all new CRM for enhanced lead management - A step by step guide
click here