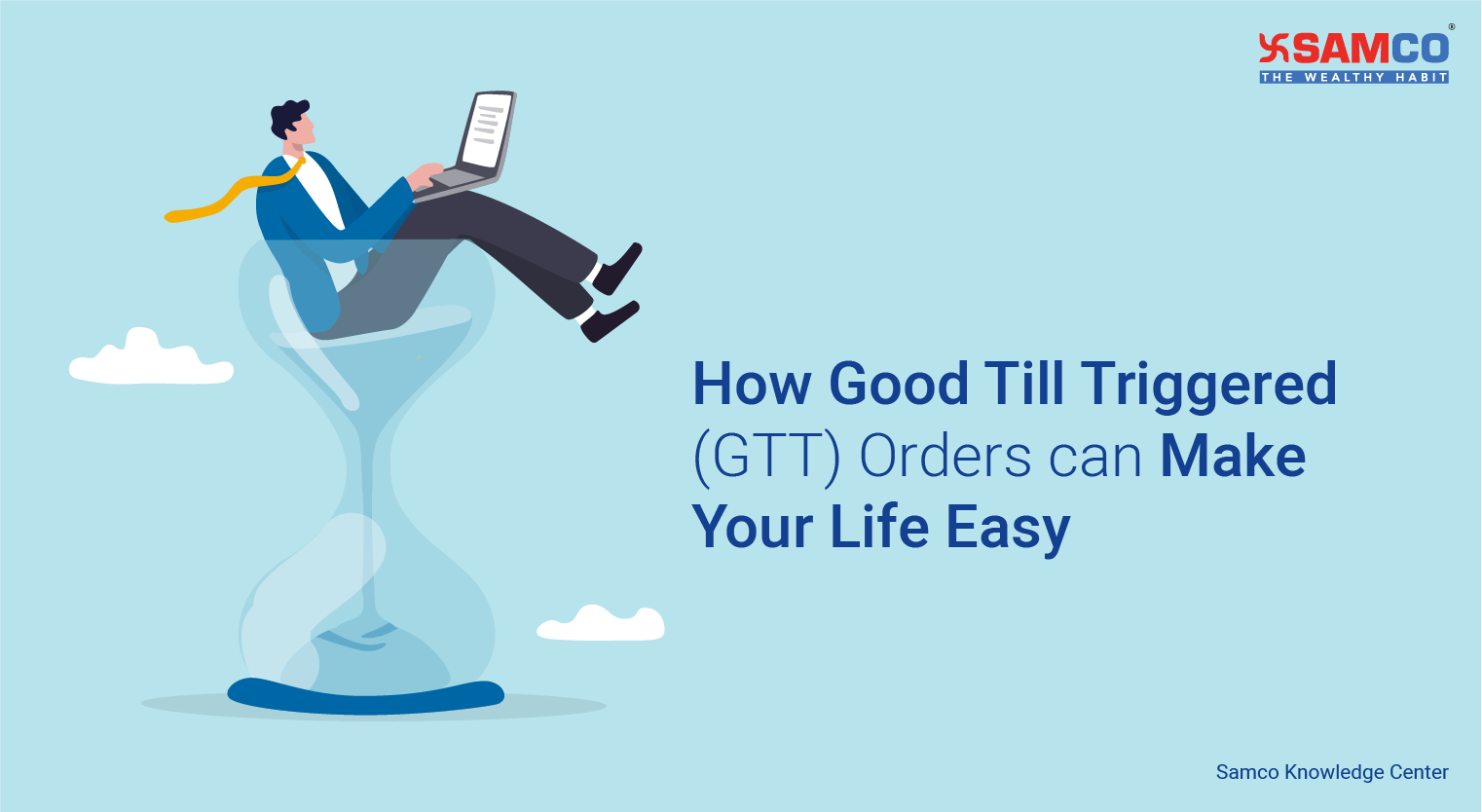 Are you a positional or a swing trader?
If yes, then I know how devastated you might have felt when the stock you bought had reached its target price but you noticed it a bit too late. Every trader goes through this situation at least once in his/ her lifetime. But don't worry, you are not alone. We have all missed massive money-making opportunities for random reasons like stock reaching the desired target price but you were out shopping or you were holidaying or busy with work.  In the end, all that you are left with, is regret.Not just that, sometimes you buy a stock with great enthusiasm hoping that it will experience an excellent bullish rally. But after a week, the stock you had bought hits a new low, which is much lower than your mental
stop loss!Yes, I have used the term mental stop loss because you had set the stop loss in your head… not on the trading terminal. Because of this mental stop loss, you end up losing real money.Hence, it is rightly said that
the game of the stock market is all about buying and selling a stock at the right time and at the right price.  If you fail to do so, then you end up in losses!
But practically, you can't keep tracking your portfolio all the time. Moreover, with so many stocks in our portfolio, we can't really remember the crucial levels and target price of each and every stock.If you still try to take some time off your busy routine, then here is what you could do…Firstly,  you could log in to your trading terminal every morning and place orders for each target level. Sounds easy? It's just a five-minute job, isn't it? But hold on. Imagine you have a portfolio of 50 stocks. And you have to place target and stop-loss orders for each of these 50 stocks. So, each stock will have two orders which means you are
punching 100 orders every day, 5 days a week! 
Now, I know punching 100 orders every day is indeed a tough job, especially for busy individuals. There might be a few days when you would avoid placing 100 orders and utilize that time in doing something more productive. But, what if the stock hits the target price on the same day? You would again end up missing a million-dollar opportunity!Tracking the stock markets daily is like sitting on a roller coaster. Sometimes you know that a stock will reach your target price in a week or two. But, slight gains in your portfolio might tempt you to sell the stock at nominal profits. So, you end up losing a big gain and settle for a small gain.Similarly, when you see a slight loss in your portfolio you might panic and sell a fundamentally good stock at a cheaper price and later realize that it was a good buy.All this buying and selling can be too stressful for busy people like you and me who invest in the stock markets in the anticipation of generating an alternate source of income.So, does that mean people like you and I should give up on our dreams of making money from the stock market? The answer is a big
NO!
Samco won't let you give up this easily.Samco has always focused on innovating new tools that will help you trade with ease and confidence. We are introducing another such tool which will make the life of busy traders like yourself, a lot simpler. After using this you don't need to worry about where your stock is trading right now, just place an order with your target price and relax. You don't need to keep tracking the stock at all.Wondering which tool I am talking about? Well, this tool is none other than
Good Till Triggered (GTT)
feature available on Samco App.
What is a Good Till Triggered (GTT) order?
The GTT feature is very helpful for positional and swing traders. Usually, when we buy a stock, we have a predetermined entry, stop-loss and target price set in our head.  But the problem is that we have to constantly keep tracking the share and place orders. Not just that, we also have to keep a check if the order has been executed or not. This is where GTT comes into picture. GTT is an advanced type of order which
remains valid till it is triggered
. So, here you just need to find your target/ stop-loss prices and place an order. It doesn't matter if it is days, weeks, months or even years, whenever, the stock reaches your target or stop-loss level, the order will get executed and you will receive an in-app notification, SMS and email.A GTT order is a limit order which can be used with different product types such as a
normal order
(NRML) and 
Cash and Carry
(CNC).
Benefits of using GTT 
GTT orders have a lifetime validity. So, place your orders once and then sit back and relax till it gets executed.
There is no need of logging in to your trading terminal. If you have placed a GTT order, then it will get triggered once it reaches its target price.
You can easily modify or cancel your GTT orders.
You can place this order to enter or exit F&O as well as delivery positions.
The best part is that you don't need to spend even a penny. This service is offered to you absolutely free of cost!
So, there you go! We have solved the biggest problem faced by most traders by offering a hassle-free tool exclusively for you. Click on the below link to experience the GTT feature on Samco App.
Watch a short video by Samco's Chief Markets Editor, Mr. Apurva Sheth, where he explains everything in detail about GTT orders.
Read the blogs on GTT orders to understand the feature in detail: 
If you need further assistance, get in touch with us over email at
support@samco.in
or contact us on 022-2222-7777.