Abraham Lincoln rightly said, 'The ballot is stronger than the bullet' and with 66.4% voter turnout, the American public has sealed the fate of the oval office.  Joe Biden, with 290 Electoral College votes has defeated Donald Trump, who could amass only 232 votes.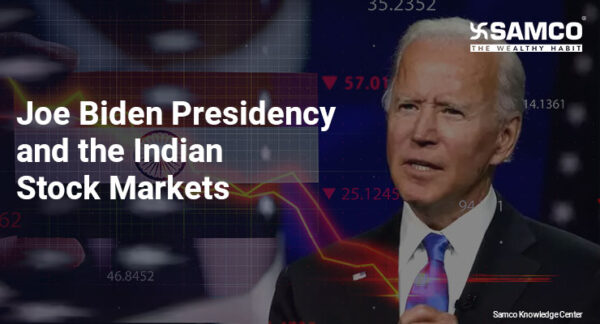 Despite a clear win, the 2020 US election was nothing short of a K-drama with Donald Trump claiming a rigged election with fake votes and biased vote counting etc. He even filed lawsuits in key states won by Joe Biden, including Pennsylvania, Michigan, Wisconsin, Arizona, Georgia and Nevada, to further his claim of a rigged US election 2020.
With the US courts rejecting his claims, he resorted to a final showdown as he refused to vacate the White House – Desperate times call for desperate actions!
But after days of denial and endless golf sessions, Donald Trump on Sunday accepted his defeat as he tweeted "He (Biden) only won in the eyes of the FAKE NEWS MEDIA. I concede NOTHING! We have a long way to go. This was a RIGGED ELECTION!".
While Donald Trump refused to accept his defeat post the official verdict, world leaders were already on their social media handles, welcoming the 46
th
president of the United States of America, Joseph Robinette Biden Jr.
Our own, Narendra Modi, led the congratulatory army on twitter by tweeting, "Congratulations Joe Biden on your spectacular victory! As the VP, your contribution to strengthening Indo-US relations was critical and invaluable. I look forward to working closely together once again to take India-US relations to greater heights".
Joe Biden, during his stint as a Vice president to Barack Obama, had advocated for strong US-India relations. Under his presidency, India's relationship with the biggest world power and economy, the USA, is set to flourish.
The US election is important for India not just economically but also strategically. Let us have a look at the positive and negative impact of Joe Biden's victory on the Indian stock markets.
Positive Impact of Joe Biden's Victory on the Indian Stock Markets
The election of a stable president as the head of the biggest economy in the world has brought cheer and positivity in stock markets across the globe. The Indian indices, SENSEX and NIFTY have rallied to record highs.
Between 4th November and 7th November, SENSEX rallied 1,631.93 points, or 4.1%  to close at a high of 41,893.06. Further SENSEX has continued its rally as it soared to a record high of 43.952.71 till 17th November 2020. 
The biggest gainers were IT giants, Infosys and Tech Mahindra. Indian Information and Technology firms are the biggest benefactors of the Joe Biden victory as nearly 70% of their revenues are derived from North American regions.
Apart from this, easing of Visa norms and corporate tax hikes may result in low IT spends and offshoring or outsourcing projects to Indian IT companies to reduce overall costs. This will result in a boom in the Indian IT sector.
With tumultuous US-China relations, India is in a sweet spot as Joe Biden is aware of the fact that he received maximum votes from non-white community. So, in a bid to keep these non-white communities happy, Joe Biden will favor India as its primary trade partner. Following the US-China trade war, US companies have begun working on their Business Continuity Plan (BCP) and have already started shifting manufacturing facilities out of China and into South-East Asian countries including India.
A dovish stance by the US Federal Reserve and additional quantitative easing has led to higher liquidity in the US markets, which could lead to increased inflows for emerging markets, especially India.
Additionally, the US Stimulus package is expected to be to the tune of 5 Trillion US Dollars and with low yields and adequate liquidity, it is expected that FIIs will pump in money in two emerging markets – India and China.
While Donald Trump dismissed climate change as hocus-pocus, Joe Biden is expected to take climate change seriously, and has pledged trillions of dollars to switch to renewable sources of energy, which will lead to funding and growth in India's renewable energy sector.  The USA could potentially rejoin the Paris Accord (exited during Trump Administration).
Negative Impact of Joe Biden's Victory on the Indian Stock Markets
Joe Biden has been a loyal supporter of manufacturing key Pharma products in the US itself. He has also pledged to return production of medical-technology goods and stockpile essential components in the US itself to reduce overdependence on other nations in case of any crisis. This may result in roadblocks for Indian Pharma giants as a 'make-in-America' movement may disrupt their expansion and growth plans. 
While Trump slashed corporate taxes, Joe Biden has advocated raising corporate taxes from 21% to 28%. This will make the US real estate and stock markets less attractive and could have a ripple effect on the world real estate and stock markets. 
Joe Biden is a stark contrast to Donald Trump and would also be looking to repair the US-China relationship and put an end to the ongoing trade war. This may result in a lower than expected shift of supply chain from China to India.
While Joe Biden has made mammoth promises, if he does not win the Senate, it will become extremely difficult for him to pass resolutions and bills, which may lead to a stalemate situation. Stock markets across the globe may react adversely if the Republicans retain the Senate. 
Concluding thoughts
While a Joe Biden victory has catapulted the Indian stock markets to new highs, if the Republicans (currently enjoying a majority in the Senate) win the Senate then it would be very difficult for Joe Biden to fulfill his promises of tax cuts and pass bills.
On the contrary, a mammoth stimulus package is guaranteed, which will result in inflow of cheap money in Indian stock markets as India and Indonesia have the biggest yield spread over US Treasury bonds.
With the Indian stock markets poised for long-term growth and stability, it would be foolish to sit on the sidelines and pass up this glorious opportunity. As India-US ties strengthen, it is time for you to strengthen your relationship with financial freedom by
opening the best demat account in India with Samco
and investing in the
best stocks for long-term wealth creation
.