What is the full form of RBI?
The
full form of RBI
is The Reserve Bank of India. The RBI is the central bank of India and acts as a banker to the Indian government. The RBI was established with an aim to provide monetary stability in the country through its policies and to look after the currency and credit system by regulating the money supply in the Indian economy.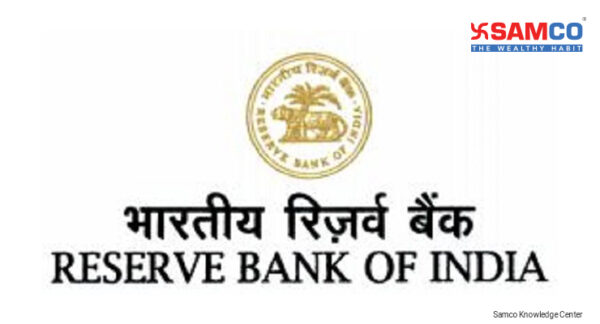 Genesis & Profile of RBI
Brief Profile of RBI
The Reserve bank of India formulates and implements the government's monetary policies and issues currency in India. It also manages the country's international payments and its forex markets. The RBI also regulates the Indian banking system and acts as a last resort for troubled banks. 
Inception of RBI
The Reserve Bank of India (RBI) was established on April 1, 1935, under the
Reserve Bank of India Act, 1934
. It started its operations with Sir Osborne Smith as the first Governor of the bank. The Reserve Bank of India which was originally set up as a shareholder's bank in 1935 was nationalised on 1st January 1949. Post nationalisation in 1949, the RBI is wholly owned by the government of India. 
The RBI headquarters were permanently shifted from Kolkata to Mumbai in 1937. Currently, it is located at Shahid Bhagat Singh Marg, Mumbai and has regional offices throughout the country.
The Reserve Bank of India was constituted to:
Regulate the issue of currency in India

Secure monetary stability in India

Operate the currency and credit system of India 

Establish modern policy framework 
Governor and Deputy Governor of RBI:
Shri
Shaktikanta Das
is the current governor of the RBI while B. P. Kanungo, Mahesh Kumar Jain and Michael Debabrata Patra are the deputy governors of RBI.
Functions of RBI:
Issue of currency

Implementing Monetary Policy

Regulating Public Debt Functions

Foreign Exchange Management

Banking Regulation & Supervision

Regulation & Supervision of NBFCs

Regulation & Supervision of Co-operative banks

Regulation of Derivatives and Money Market Instruments

Regulating the Payment and Settlement markets

Protecting the customer's interests. 
RBI Policies:
Repo Rate: 

Repo or repurchase rate is the interest rate at which the RBI lends money to all other banks for a short duration. Repo rate is used by RBI to control inflation

Reverse Repo Rate (RRR):

Reverse Repo rate is the short-term borrowing rate at which RBI borrows money from commercial banks. The Reserve Bank of India uses this method to reduce inflation when there is excess money in the economy.

Cash Reserve Ratio (CRR)

: CRR is the percentage of money to be kept by all the commercial banks with The Reserve Bank of India in the form of cash.

Statutory liquidity ratio (SLR):

SLR is maintaining liquid assets in the form of cash, gold, other securities prescribed by RBI to the commercial banks. 
Balance Sheet of RBI: Balance Sheet as on June 30, 2020
(Amount in Rs. billion)
Liabilities
Schedule 
2018- 2019
2019-2020
Assets 
Schedule 
2018- 2019
2019-2020

Capital

0.05

0.05 

Notes, Rupee Coin, Small Coin

5

0.09

0.13

Reserve Fund

65.00

65.00

Gold Coin and Bullion 

6

882.98 

1,428.75

Other Reserves

1

2.30

2.32

Investments-Foreign-BD

7

6,964.53 

10,234.00 

Deposits

2

7,649.22

11,758.60

Investments-Domestic-BD

8

9,898.77

11,720.27

Other Liabilities and Provisions

3

11,624.51

15,166.21

Bills Purchased and Discounted

0.00 

0.00 

Loans and Advances

9

931.87

3,222.07 

Investment in Subsidiaries

10

19.64

19.64

Other Assets

11

643.20 

367.32

Liabilities of Issue Department
Assets of Issue Department (ID)

Notes Issued

4

21,687.97 

26,355.75

Gold Coin and Bullion (as backing for Note issue)

6

792.04 

1,131.46

Rupee Coin

8.28 

7.85

Investment-Foreign-ID

7

20,887.65 

25,216.44

Investment-Domestic-ID

8

0.00

0.00

Domestic Bills of Exchange and other Commercial Papers

0.00

0.00

Total Liabilities
41,029.05 
53,347.93
Total Assets 
41,029.05
53,347.93