Now there is no need to refer to desktop applications for viewing and trading through the charts. Samco offers the best charting tools of the world in the mobile app itself. It offers various chart types like Candles, Bar, Line, Mountain charts, etc. It provides more than 100 types of indicators or tools for technical analysis.
It provides charts for different time frames like intraday / historical, minutes, hourly, daily, weekly, monthly, etc. For the first time, it also provides continuous charts for futures contracts free of cost.
To check the charts, tap on any symbol in the watchlist and click on Quote. The default window that opens will have daily charts. You can click on "Intraday" for viewing intraday charts.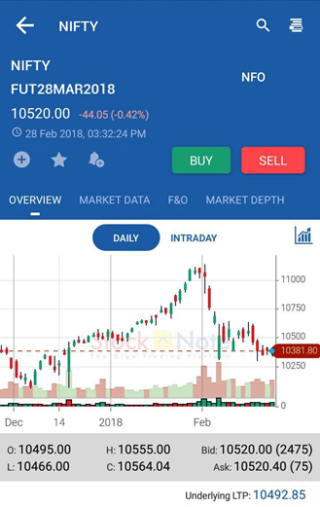 You can make the chart appear in a larger screen by clicking on the Chart Icon on the top right of the chart.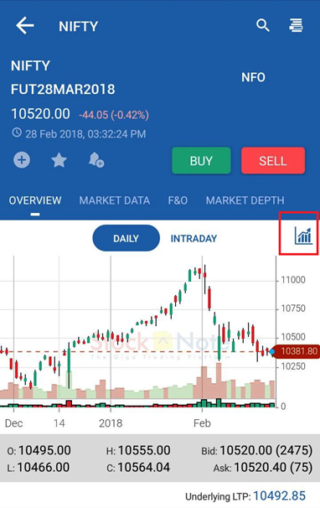 You can rotate the mobile to check the charts in the landscape mode.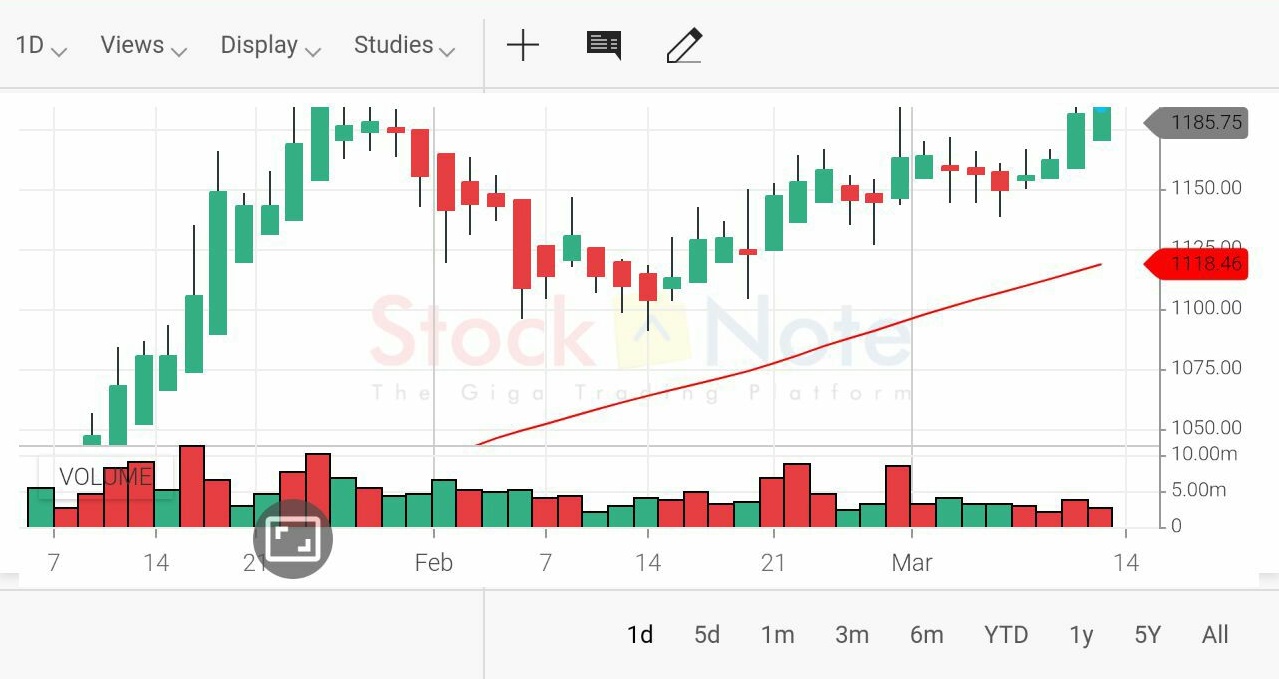 You can zoom in / zoom out simply by squeezing the screen with your fingers.
On the this screen, you can select the time frame as per your requirement. You can also change the chart type, apply any indicators and use the drawing tools for study purpose. To check another scrip's chart, there is no need to go to the watch list. You can simply type the symbol of another scrip on the search button on the top and the chart for that scrip will appear on the window below.You can also place a buy and sell order from the "Buy" & "Sell" button available on the top of the chart screen, thus saving a lot of crucial time.
Clicking on the Zoom button ( highlighted in yellow in the below image) will further enlarge the chart view by removing even the scrip name and other buttons.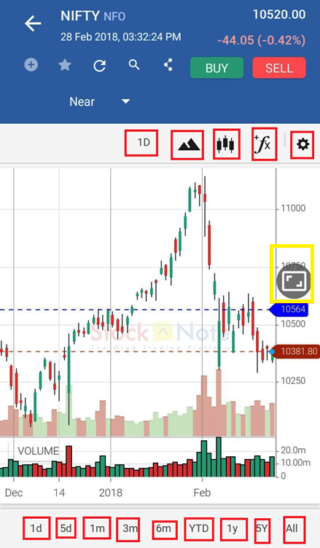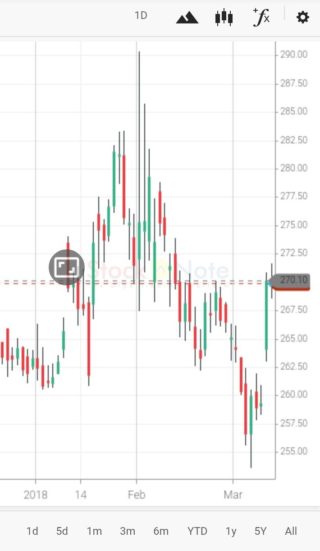 To select the indicators click on the below symbol and you can select and add over a 100 studies / indicators to your chart.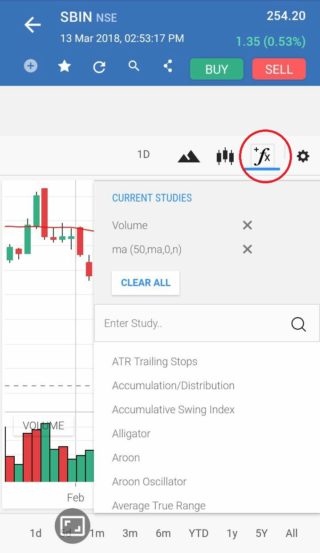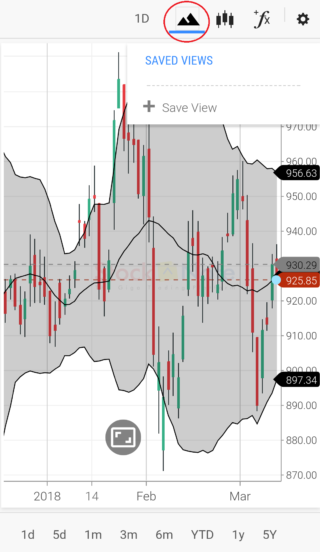 You can save the default indicators as well which will appear on all the charts that you open in the full screen. To do this, click on the icon below and select Save View and provide a name for your view.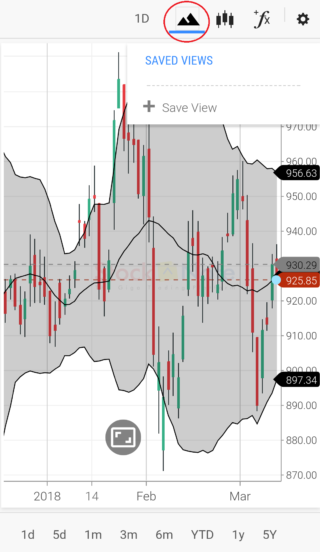 You can also share the chart with your fellow traders and friends by clicking on the share icon below. The image of the chart will be shared via various mediums like whatsapp, email, etc.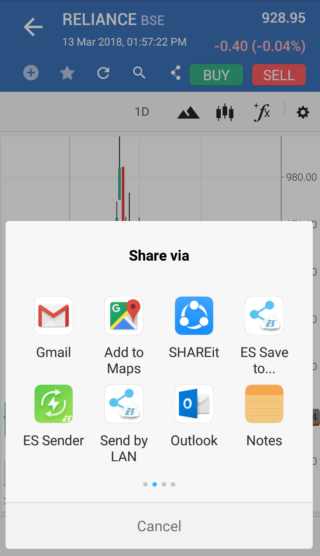 For more articles on Samco app visit Samco App section on Knowledge Center You can also find many useful articles on trading, investing and market knowledge, visit our Knowledge Center section.
Was this article helpful?
Share