In this article you will learn what is SmartSIP, Also understand the difference between real SmartSIP and normal SIPs. RankMF.com is
India's First Mutual fund rating and investment platform
to have Real SmartSIP.As technology has improved with time, many mutual fund houses have started offering multiple investment instruments for investors, this includes mutual fund investment and a SIP investment through online mediums. To this list, a new addition is SmartSIP. There are only one or two market participants who are offering the option of SmartSIP to retail investors. In future investors can expect to see many participants offering SmartSIP.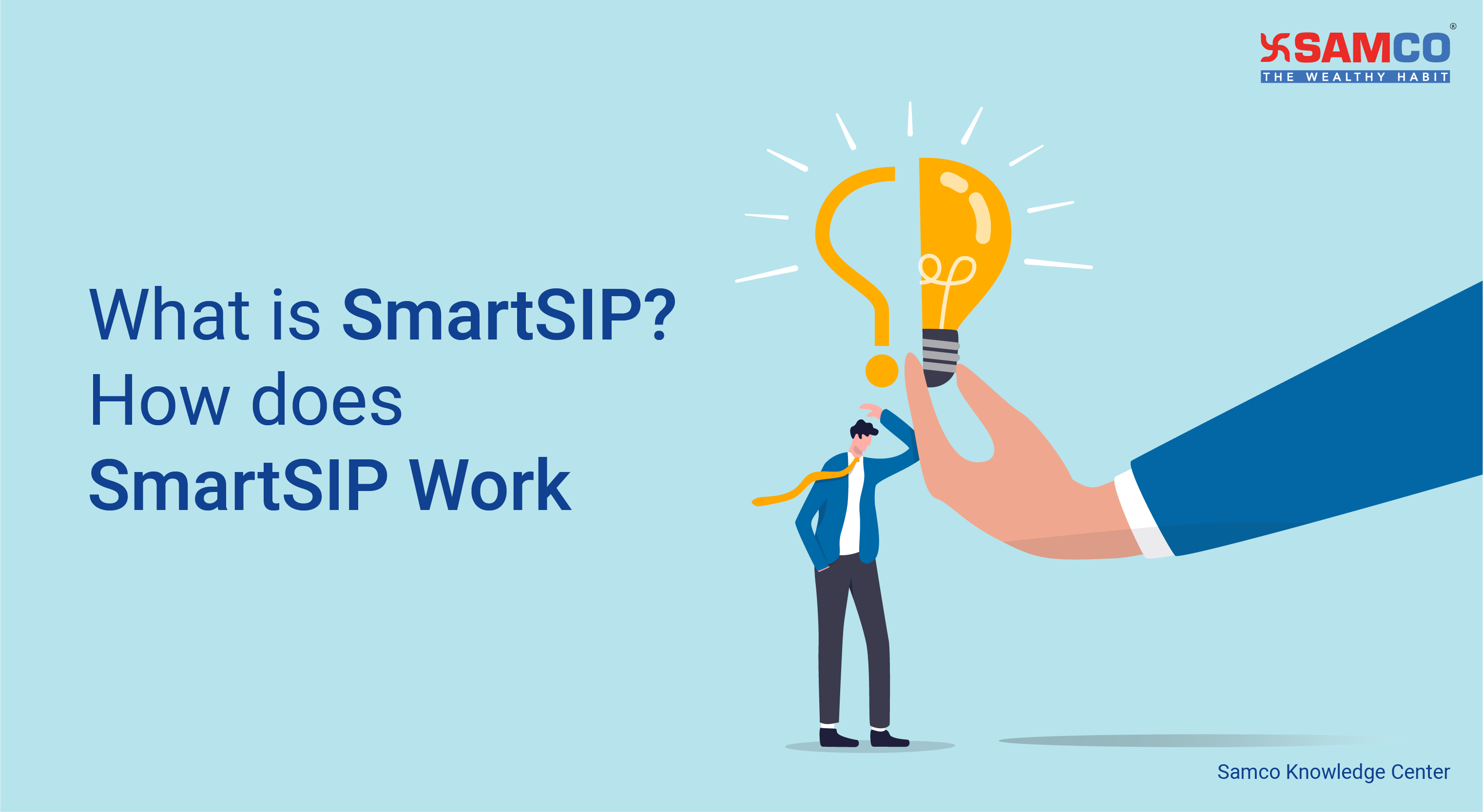 Through this article, you will get to know about the following
What is SmartSIP?
Why SmartSIP is superior to a normal SIP
How can investors invest in mutual funds through SmartSIP option
What is SmartSIP?
A SmartSIP order is a simple yet very innovative mutual fund product. In these investments are done automatically either in equity schemes and in liquid schemes based on the signals with the client's consent, generated by considering the margin of safety index. In simple words, if the market is expensive then the system automatically invests in liquid schemes and if the market is cheaper then the investment amount is double in the equity schemes. MosDex is the central tool which decides when a switch has to be made between equity schemes and liquid schemes.
Why SmartSIP is superior to a normal SIP
Before we understand why SmartSIP is superior to a SIP, we should understand that a SIP,
is a disciplined investment mode, i.e. every month fixed amount gets invested on a fixed date.
since small amount gets invested every month, there is no requirement to "time the market", the law of averaging and power of compounding kicks in and in the long run decent corpus should be created.
So,
SIP is not smart investing, it's simply disciplined automated investing! 
Now the most logical question anyone can ask is that if SIP is an automated investment then, can't we devise a mechanism where investing is done based on the certain logic to maximize the returns to capture the market conditions !!
Well, that is possible, provided Smart SIP Investors follows the margin of safety principle in investing.
Smart SIP Invests your Monthly SIP amount in Equity Mutual Funds Units When the Markets are Fairly Valued and Doubles Your Monthly SIP Amount When Markets are Very Undervalued.

Smart SIP Skips Fresh Investments in Equity Schemes When Markets are Expensive and Books Profits/Sells a Part of your Existing Equity Units When Markets are Very Expensive. The sale proceeds and monthly instalments are invested in Liquid Schemes. The clients are just required to provide their consent to switch their investments.

Smart SIP Skips Your Investment in Equity Scheme Units and Parks the SIP Amount in Liquid Schemes Which is Later Used to Buy Equity MF Units When Markets Become Inexpensive. The clients are just required to provide their consent to switch their investments.
Let's see this with the help of an example.NAV movement of one of the most popular equity mutual fund scheme
SIP vs SmartSIP 
| | | |
| --- | --- | --- |
| Benefits | SIP | Smart SIP |
| Regular Disciplined Investment | Yes | Yes |
| Avg Returns(Considering 10,000 investment in HDFC top 100 Fund for 5 Years) | 14.65% | 19.71%(5.06% Additional Returns with Smart SIP) |
| Achieve Your Financial Goals Faster | May Be | Yes |
| Buy Low & Sell High | No | Yes |
| Comparatively Lower Risk | Moderate Risk to High | Very Low Risk |
| Skips SIP when Markets are Expensive | No | Yes |
| Invests Money in Liquid Funds when Markets are Expensive | No | Yes |
| Invest Double when Markets are Fairly Priced | No | Yes |
Here is a comparison of your Current SIP Returns and SmartSIP Returns on a monthly SIP of Rs.10,000 in HDFC Top 100 Fund for a period of 5 years.
5 Years SIP
SIP
SmartSIP
Additional Money Madewith SmartSIP
Total Investment
6 Lacs
Investment Value in 5 Years
8.71 Lacs
9.85 Lacs
+1.14 Lacs
Returns in % *
14.65%
19.71%
+5.06%
*Note - 5 Year Average Rolling Return since 2005
Better returnsHigher realisable corpus with lower riskHow can investors invest in mutual funds through SmartSIP optionTo place a SmartSIP order on the RankMF platform, go the scheme page and you shall be able to see a click button "SmartSIP". On clicking the SmartSIP button, you shall be required to select between the 
SmartSIP
order type or
SmartSIP Plus
order type. The SmartSIP Plus order type is the recommended order type.
Important Note:
SmartSIP orders should only be selected if your investment horizon is greater than 5 years.The MosDex data for each scheme are licensed for use to the end-user, and not sold to the end customer. The use of this data and license is subject to the client's prior acceptance. Please refer to the
complete terms and conditions
.