A Demat account means a "dematerialised securities account". It is an account which helps the account holder hold securities in a digital format. Think of a Demat account as a similar account to a bank account except that instead of funds, it holds securities like stocks, mutual funds, dematerialised gold units, bonds, debentures, etc.
Quickly open India's best demat account in less than 5 minutes! Completely online and paperless.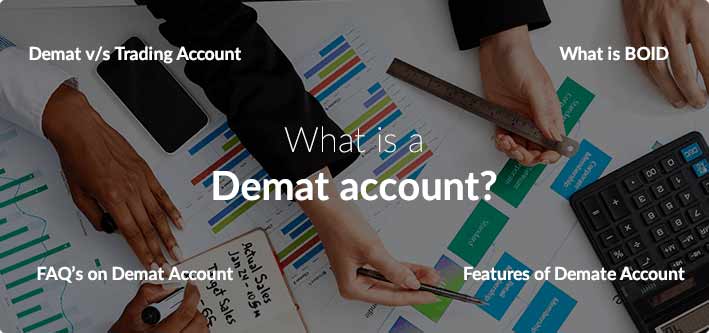 Samco securities offers India's best, safe and secure Demat account services! - Place Before FAQ
Zero Account opening fee for opening a Trading and Demat account
Lowest cost Demat Account with charges for Demat delivery charges almost 30-50% lower than the competition and other service providers.
Zero % Brokerage for Online Share Trading
Great Savings up to 98% on brokerage as you pay Flat Rs. 20 per executed order – irrespective of order size, segment.
3 – in – 1 account – Online Trading, Demat Account and Mutual Fund Investing Account
Get Margin against shares held in Demat account
Rated India's Best Equity Stockbroker by CNBC
Invest in IPOs (Initial Public Offerings) at the click of a button
Trusted by over 200000+ investors from over 4000+ cities in India!
And a lot more!
Demat account number I.E. Boid or beneficial owner id
Once you open a demat account with a depository participant, you shall be allotted a demat account number. This is also known as a BOID or Beneficial Owner ID. In case you open a demat account with SAMCO, your BOID will be a 16 digit BO ID. The first 8 digits are SAMCOs DP ID viz. 12054200 and the next 8 digits shall be unique for each account holder.
Demat and Trading Account – the Linkage and Relationship
While people commonly mistake Demat account and trading account as the same thing, while they are tightly linked to each other, they are NOT the same.
A Demat account is in essence like a custody account where financial assets are held in custody for the account holder. No movement of funds happens in a Demat account.
However, to actually buy and sell shares, an investor needs an online trading account that is linked to a Demat account. Both, movement of funds and securities happen
The flow of events and inter linkage between a Demat account and trading account is as illustrated below
The above example is for a purchase transaction. The reverse flow would happen in case of sale transactions where the investors Demat account would be debited instead of being credited as in the case of purchases.
At Samco, when you open an investment account, a unified account gets opened – i.e. Demat account, online trading account and mutual funds investing account.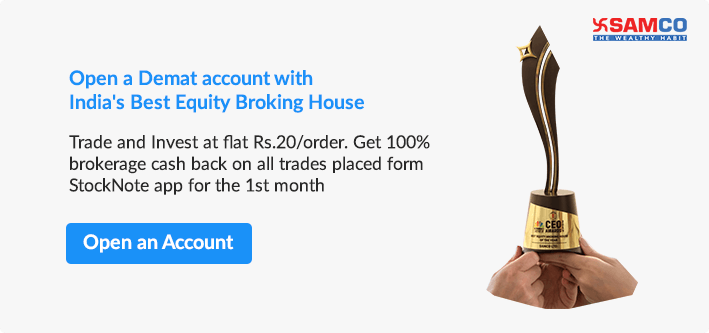 Features of a Demat account held with Samco
Holding a Samco Demat account comes with lots of features and it allows you to enjoy a host of benefits like: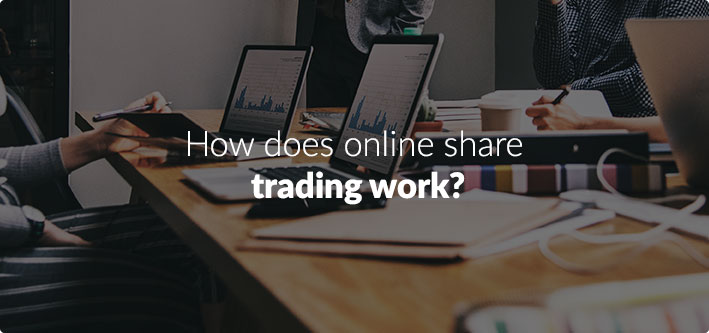 [Samco Exclusive] Instant updates on securities held

When you open a Samco Demat account, you get live updates of stocks and securities held in your account on the StockNote app. You don't need to separately setup notifications or alerts. If your company makes any announcement, you shall be notified instant on Samco's StockNote App which is one of the best mobile trading apps in the country. If your company announces a dividend, it's results, send an EGM notice or anything else, you'll be up to date.

Pledging/un-pledging securities for trading margin with stock broker

You can pledge securities held in your demat account with Samco's broking division and use it against margin obligations for your trading account. Samco is one of India's only brokers to offer a true zero balance margin against shares trading account with StockPlus.

Pledging/un-pledging of securities for loan against shares

You can also pledge/un-pledge securities in your Samco Demat account with a Bank/NBFC for availing a loan against shares/mutual funds. Typically, these loans are far cheaper than personal loans and should be preferred by investors over other expensive modes of financing. You can also apply for a loan with Samco's NBFC arm by raising a ticket at www.samco.in/support

Dematerialisation of physical certificates

In case you hold physical share certificates of shares bought years ago, you can dematerialise those shares by sending a dematerialisation request to Samco and these shares can get converted to Demat form.

Nomination facility

You can add a nomination facility to your Samco Demat account to ensure that in case of death, the transmission of account to your loved one's is seamless and without any hassles.

Automation of settlements with limited purpose POA

Along with your Samco Demat account, you can also setup a limited purpose power of attorney to automate your settlement transactions so that in case you sell your shares, you don't need to worry about any paperwork.

E-DIS facility for online on market transfer of shares

In case you don't wish to setup a PoA for your demat account, Samco also allows you to sell your shares using an online digital delivery instruction slip facility. Check out how you can use EDIS to sell your holdings.
FAQs on Demat account
Q
What are the types of securities that can be held in a Demat account?
-
A
All digital securities like stocks, mutual funds, dematerialised gold units, bonds, debentures, etc can be held in a Demat account.
Q
How can one open a Demat account?
+
Q
What are the charges of operating a Demat account?
+
Q
What are the advantages of a Demat account?
+
Q
Can I hold mutual funds in a Demat account?
+
A
Yes. Contrary to usual practice, investors can even hold mutual fund units in a Demat account. When you open your account with Samco, you can choose your preferred mode of holding Demat securities – either in a physical statement of account or in a digital format.
Q
Is a Demat Account Safe?
+
A
Demat account services are tightly regulated by
SEBI
which ensures that the interests of investors are completely protected and all security standards are met by all service providers. Having said that, it is advisable for you to follow certain
do's and dont's for demat accounts
to ensure the safety of your demat account.
Q
Can I apply for IPOs using a Demat Account?
+
A
Yes. You can apply for an IPO with Samco's demat and trading account. Check out the detailed procedure on
applying for an IPO
online.
Q
Can we withdraw money from Demat account?
+
A
Demat account is a custody account only for holding securities in an electronic format. Fund based transactions cannot be carried out in a Demat account. All fund based transactions are carried out in the trading account linked to your demat account.
Q
Can I have 2 or more demat accounts?
+
A
An investor can have up to 20 demat accounts with the same depository participant and can have any number of demat accounts with multiple depository participants. However, for administrative purposes, it is advisable to restrict the number of demat accounts to a handful.