Listen to Do's and Don'ts of a Demat Account ♬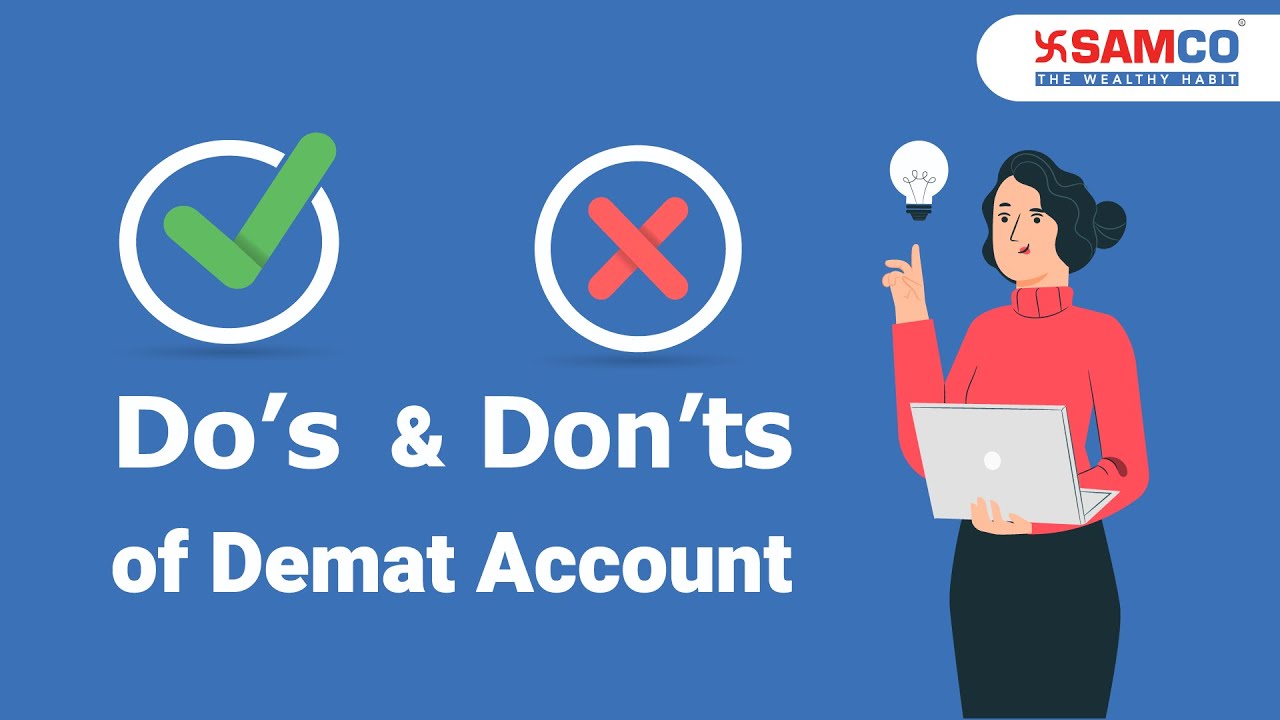 17 Critical Do's & Don'ts for an Effective Demat Account
With the introduction of Demat accounts, trading is no longer restricted to tier-1 cities. Technology has made it possible for retail investors from remote locations to participate in the stock market. Today, a Demat account can be opened from any and every corner of the country.
But alongside these technological advancements, due to lack of financial literacy, many investors have fallen trap to financial frauds and mismanagement. A Demat account is a custody account of your financial assets and therefore is as important as a bank account.
To safeguard your Demat account against frauds, we at Samco , have shortlisted the 17 most critical do's and don'ts for a successful Demat account.
[ Suggested Reading: How to Open a Demat Account?]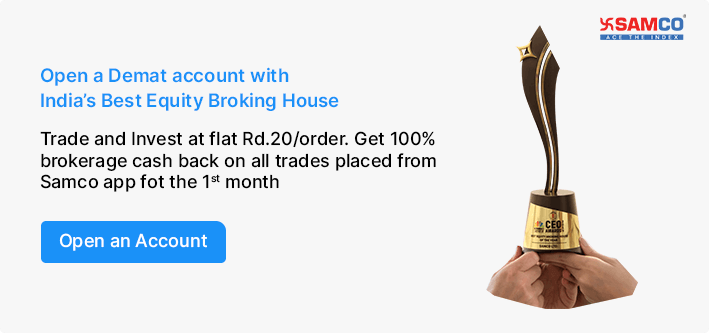 Do's for a Successful Demat Account
Register for the internet and SMS facility so that you get all alerts relating to sale, purchase, corporate actions etc of your Demat account.

Ensure that your bank details are correctly updated and linked to your Demat account since dividends, redemptions etc will be directly credited to your bank accounts.

Regularly monitor and tally your Demat account statements to ensure that all the transactions i.e. debits and credits are duly reflected. In case of any discrepancy, immediately contact your broker or the depository (NSDL/CDSL) itself.

Immediately notify your depository participant i.e. broker in case of any suspicious transactions in your Demat account. Do not take these suspicious activities lightly since there are several Anti – Money Laundering and tax implications of such transactions. In case of Samco, you can raise a support ticket at www.samco.in/help-support

Always appoint a nominee for your Demat account, so that in case of an unfortunate event like the death of the Demat account holder, the assets can be seamlessly transferred to the nominee. In case a nominee is not registered, it becomes extremely complicated and cumbersome for the legal heirs to claim the assets of the deceased account holder. You can add a nominee to your Demat account by simply submitting the nomination form to your broker.

A Power of Attorney is often misused by dishonest brokers, hence it is very important to understand the scope and implications of a power of attorney, before granting it to your family, friends or broker. Remember, a power of attorney is not mandatory for opening a Demat account.

If you are travelling abroad for a long time and will not be using your Demat account, then you should freeze your Demat account to prevent fraudulent or unauthorised activities.

While sending physical shares for dematerialisation, it is advisable to maintain the details of the shares (share name, folio, quantity etc) alongside a photocopy of the share certificates. Also, intimate your broker in case of any bank or address changes.

Safeguard your Delivery Instruction Slip (DIS). A delivery instruction slip book is like a bank cheque book for a Demat account. A DIS book should have your account number, client ID and serial numbers pre-printed. Also, do not keep any pre-signed blank DIS slips with your brokers.

While issuing a DIS, enter all information correctly and cross verify before signing. Verify the Target BO ID (Beneficiary ID), date, ISIN, Quantity and other details before handing over the DIS slip to your depository participant. Also, Strike out all blank spaces on your DIS slip, to avoid tampering or manipulations post submission.
Don'ts for a Successful Demat Account
Don't grant a blanket power of attorney for your Demat account. Several brokers including Samco have the option to set up a limited purpose power of attorney. This limited purpose power of attorney only allows the broker to debit your Demat account for on-market sale transactions and other margin/settlement obligation related transactions. As an account holder, you must ensure that the Power of attorney issued by you is a limited purpose power of attorney and not a blanket power of attorney which allows any transaction to be carried out on your behalf in your Demat account.

Don't share your Demat account credentials with anyone. Also, do not share any OTP, password, etc with anyone pertaining to your Demat transactions.

Don't default on your Demat account related charges as it can lead to unnecessary penal charges for your Demat account. It may also result in blocking of your Demat account. For unrestricted access to your account Demat, please ensure that you've settled and cleared your charges in the stipulated time.

Avoid paying in cash for your Demat charges. Always insist on paying through cheque, or internet banking, creating a trail for any future disputes.

Do not indulge in off-market transactions as the market regulators and brokers keep a track of these transactions and if any fraudulent activity is detected then you can be in big trouble.

Do not sell more shares than the balance available in your Demat account. Only sell the quantity of shares visible under 'free balance' in your Demat statement.

The Delivery Instruction Slip can be easily misused. Never leave a signed DIS with anyone. Be very careful while filling up the DIS slip. Do not misspell, overwrite or cancel the name of the securities or the units.In case of any confusions, always reconfirm the details with your broker.
Now that you understand the do's and don'ts for a successful Demat account, the next step is to open the best Demat account in India with Samco.
[Suggested Reading: 17 Reasons Why Samco is the Best Demat Account in India]