Dos & don'ts of a Demat account - must know information for the safety of your Demat account
A Demat account is a custody account of your financial assets and therefore is as important as a bank account.It is very important that investors follow certain best practices pertaining to their Demat account. Let's look at some of the important dos and don'ts of a Demat account.
Must do's for your Demat account
Updated Mobile and Email Address on your account

This is important because all updates and transaction alerts shall be sent to your registered mobile and email address. In case your details are not updated, you might miss out on critical communication.

Ensure your Bank Details are updated on your Demat account

All dividend credits, etc of your shares shall be credited to your bank account that is linked to your Demat account. Therefore it is critical that your bank details are updated and mapped correctly to your Demat account.

Appoint a Nominee for your Demat account

It is recommended that each Demat account holder should add a nominee to their account so that in case of an unfortunate event of the account holders death, the assets of the deceased are assigned to the nominee. In case a nominee is not added to an account, it comes extremely complicated and cumbersome for a legal heir to claim the assets of the deceased account holder. You can add a nominee to your account by simply submitting the nomination form.

Regularly check your Demat account statements

Like any bank statement, investors must keep regularly checking their Demat statements. At least once each month.

Keep your DIS book safely and securely

A DIS or Delivery Instruction Slip book is a like a bank cheque book for a Demat account. Like a cheque book please keep your DIS book extremely safe and secure and do not keep any blank signed delivery instructions slips/leaf in your DIS book.

Immediately notify your DP in case of any suspicious transactions

In case you find any suspicious debit or credit transaction in your Demat account, please report to your DP immediately. In case of Samco, you can raise a support ticket at www.samco.in/support. Do not take these suspicious transactions lightly since there are several Anti – Money Laundering, Taxation implications of such transactions.

While issuing a DIS, enter all information correctly and cross verify before signing

Just like you verify all information before issuing a signed bank cheque, double check all information before you sign and issue a DIS slip. Verify the Target BO ID (Beneficiary ID), date, ISIN, Quantity and other details before handing over the DIS slip to your depository participant.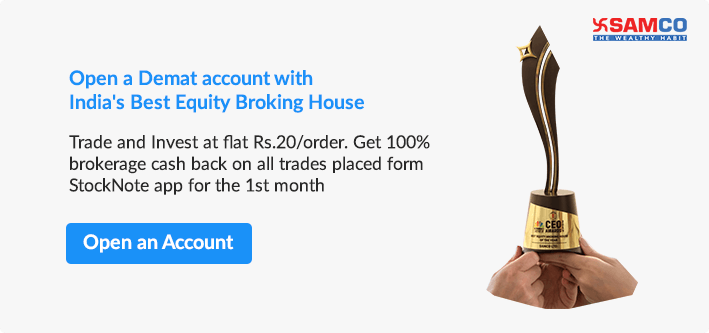 Dont's for your Demat account
Since a Demat account is a very important account, its very important
Don't grant a blanket power of attorney for your Demat account

When it comes to operating a Demat account, several brokers including Samco allow the option to a customer to setup a limited purpose power of attorney. This limited purpose power of attorney only allows the broker to debit your Demat account for On market sale transactions and other margin/settlement obligation related transactions. As an account holder, you must ensure that the Power of attorney issued by you is a limited purpose power of attorney and not a blanket power of attorney which allows any transaction to be carried out on your behalf in your Demat account.

Don't share your account credentials with anyone

Like any other financial account/bank account, don't share your account credentials with anyone. Also, do not share any OTP, password, etc with anyone pertaining to your Demat transactions.

Don't default on your Demat account related charges

Defaulting on your Demat account charges can result in unnecessary penal charges for your account. It may also result in blocking of your account. For unrestricted access of your account Demat, please ensure that you've settled and cleared your charges in the stipulated time.