Everything you wanted to know about your Demat Holdings.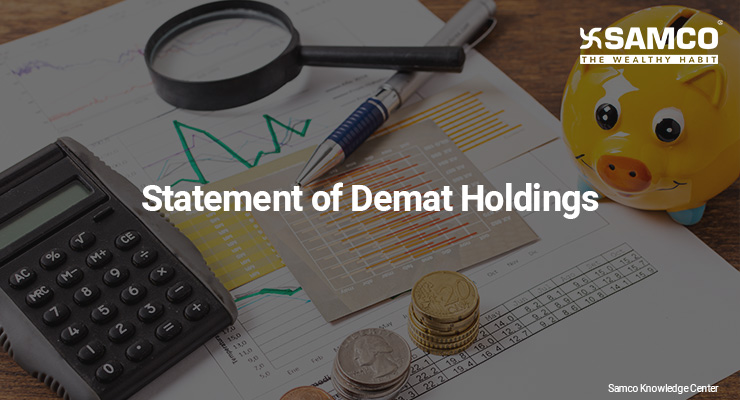 In simple terms, Shares held by clients as a clear balance in their beneficiary demat accounts are known as Demat Holdings or DP Holdings.
The equity shares which are bought and sold on the exchange are held and traded in the "Dematerialized" form. The shares are not stored or traded in the physical or "material" form but are held electronically in the dematerialized form or non-material form.
To store the shares in the electronic format, a person needs to open a demat account with a Depository Participant (DP). The depository participants generally are banks or stockbrokers. In India, the DP's are members of either NSDL or CDSL. The demat account is known as the Client Demat Account or Client Beneficiary Account.

Whenever shares are bought on the exchange, the transfer of shares takes place after T+2 days i.e. 2 working days after the trade date. The transfer happens through the broker. The broker will get the shares from the exchange in its Pool Account and from there if the funds are clear, the share gets transferred to the client's demat account. These clear holdings are known as demat or DP holdings. These are unencumbered holdings and the client is fully entitled to the bonus, rights, dividend or other corporate actions on these shares held.
To view the shares in the SAMCO STAR Back office, after login, click on "Portfolio" tab and select the option of holdings.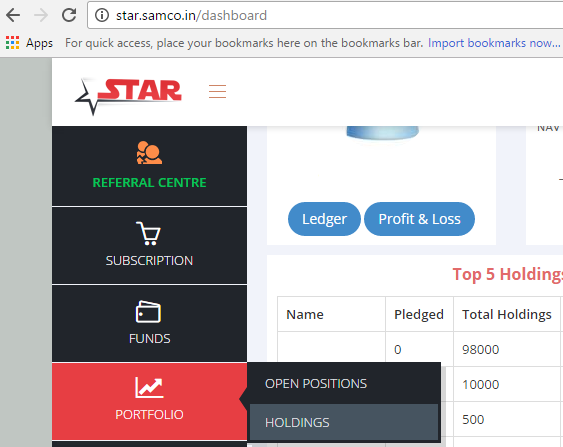 This would open a new window displaying the holdings of the client.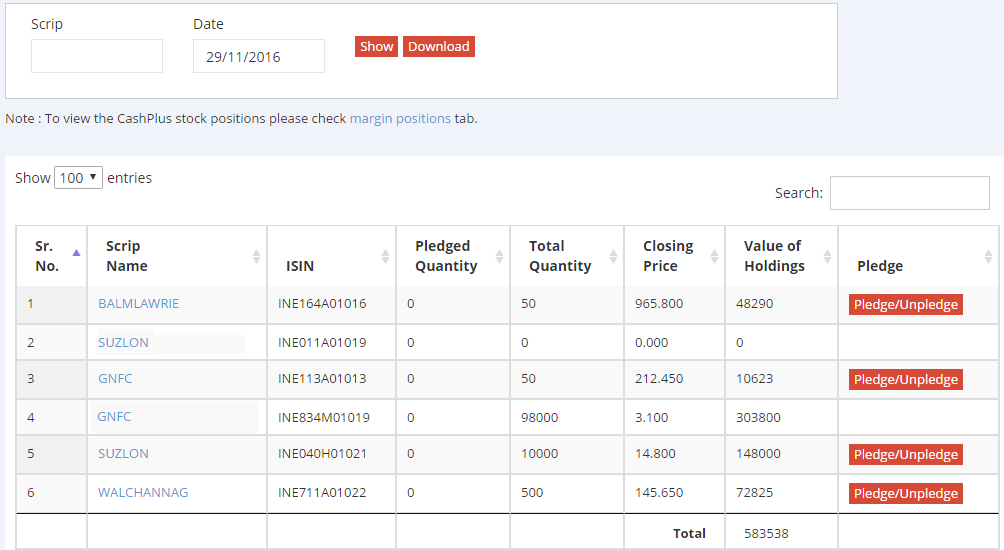 Note: To view Cash Plus stock positions check margin positions tab.
If required the client can also pledge these shares for getting the benefit of Margin Against Shares in the IntraPlus product type.
As per the regulatory requirements, Samco also sends a Transaction with Holding Statement on a monthly/quarterly statement on the email id of the client. The client can download the PDF and compare his holdings. A sample statement is shown below: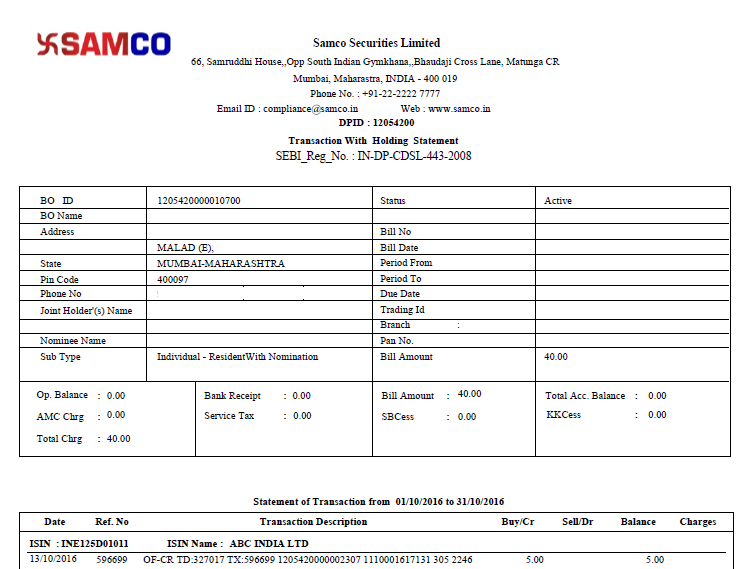 Read more about understanding a Demat Holding Statement
Important Links
Why Samco is the Best Demat Account in India?
Advantages of a Demat Account
Understanding a Demat Account statement
Do's & Dont's of a Demat Account
How to use a Demat Account?
Detailed Demat Account charges
What are unsettled holdings or T1 holdings?
What are collateral holdings or pledged holdings?
—
Visit the Samco Knowledge Centre for more such useful articles
Learn StockMarkets for free on www.tradeflix.com

Was this article helpful?
Share